Boy's Letter to His Dad 'in Heaven' Receives a Touching Reply from the Postal Service
A mum has taken to social media to publicly thank the Royal Mail postal service in the UK for their touching reply to her son's letter which was addressed to his Dad 'in Heaven'.
You might want to quickly grab a tissue, guys.
Seven-year-old Jase Hyndman from West Lothian, Scotland, along with his ten-year-old sister Neive, lost their father four years ago, but have continued to celebrate his birthday ever since.
This year Jase wanted to send his dad a birthday card but was concerned that it might not make it to its destination, so it included a special request to the Royal Mail. He wrote on the envelope: "Mr postman, can you take this to Heaven for my dad's birthday, thanks."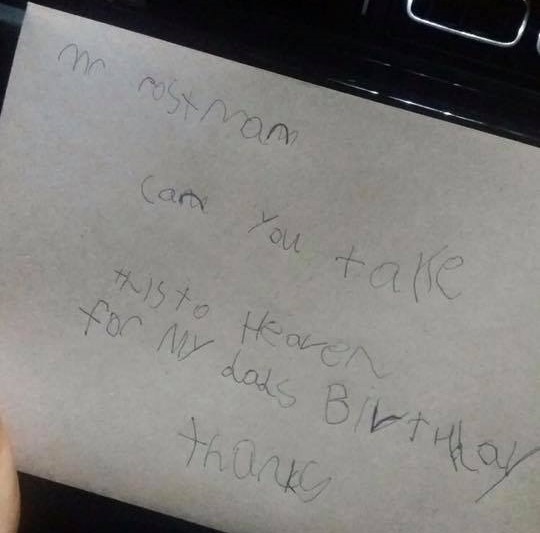 Instead of the envelope becoming lost or ignored among the millions of other letters, Royal Mail opted to respond, sending this touching letter to young Jase.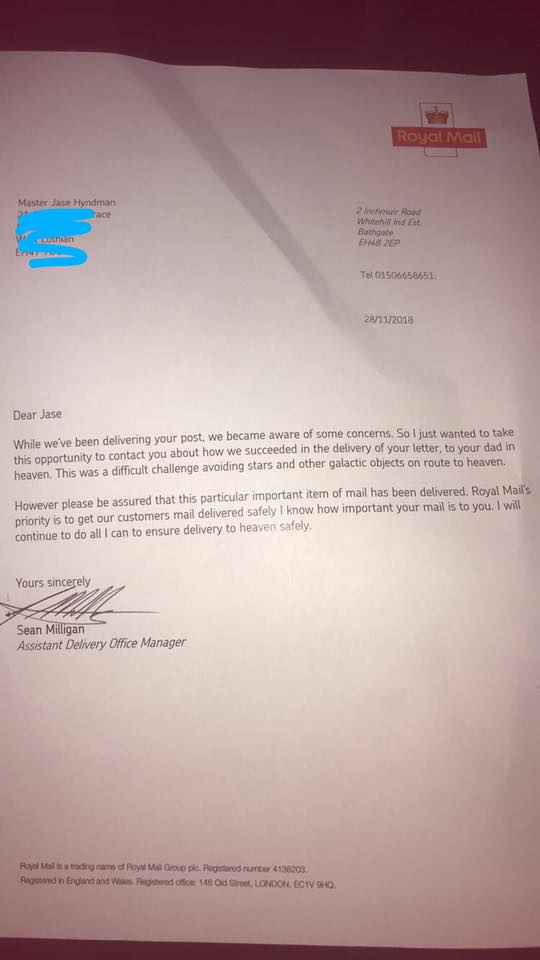 Mum Teri explained how much she appreciated Royal Mail's response in a Facebook post which has gone viral. She writes:
A few weeks ago my 7-year-old son posted this card to his dad in heaven and today he got a lovely reply from the postman 😊 
I actually cannot state how emotional he is knowing his dad got his card… you didn't have to make the effort to do this, you could have just ignored it but the fact that you have made the effort for a little boy you've never met is such a lovely thing to do.
Royal Mail you've just restored my faith in humanity and thank you. It honestly means the world to him. Please share this so all the staff at Royal Mail know just how grateful we are 💙 Thanks and merry Christmas x
There sure are some wonderful people in the world, aren't there?
Source: Facebook/Teri Copland