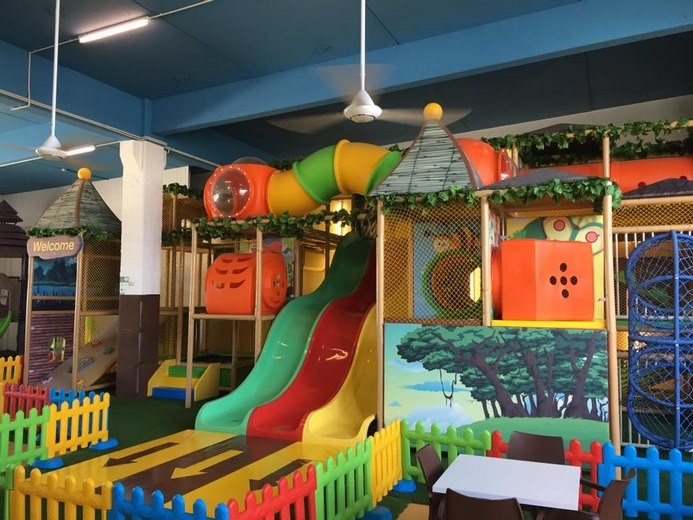 I yelled at another person's child in a play centre.
Today I yelled at someone else's child at a play centre.
This child, who would have been no older than five, was choking my four year old daughter at the top of the slippery slide.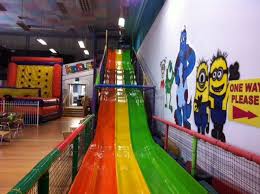 Choking her.
Before this incident occurred, my daughter had come up to me crying a total of four times with regards to this boy. She told me that this child was following her, had pushed her, had scratched her leaving a mark, and also pinched her in the neck, also leaving a mark. I initially brushed her off and told her to just stay away from him. I told her not to worry about it and to go and play with her brothers and sisters.
I advised her to ignore him and concentrate on having fun as we don't visit play centre's often, and that this was a special occasion. A treat that, with five children and the price of entry, doesn't happen every day.
Even though I was trying to play it calm with her, I was growing more and more irritated as time went on because I could see this behaviour unfolding. I was watching the whole time, while this boy's mother was nonchalantly sipping a cappuccino with her friends, showing them photos on her phone. Not paying attention.
I'm not proud of the fact that I yelled at another person's child, I'm usually a pretty reasonable person. I understand that kids will be kids and I let a lot go. Although I do know that this time it was an instinctual reaction to my child being hurt. She was out of reach, she was in trouble, and I wanted the assault to stop.
Just because the violence was happening between a four and a five year old doesn't make it any less serious, any less of an assault. I felt it was serious, my daughter was distressed and intimidated. She was being choked. Another child was acting violently toward her. My instincts kicked in.
My four year old daughter is not a trouble maker by any means, she's a skinny little thing who was going about her play time in a normal fashion. She wasn't asking to be choked, she wasn't instigating a confrontation, she was merely trying to keep up with her brothers and sisters and have a good time. A good time that she was entitled to.
Once I had yelled, the mother decided to put her cappuccino down and finally take notice. She came up to me and began to scold me, telling me that I shouldn't have yelled at her child as he was autistic, and didn't know what he was doing.
This fired me up even more.
If her child was autistic and didn't know what he was doing, yet she was aware of his violent tendencies, why was she not looking out for him? Where is the duty of care for my children, if not for her own child?
I don't for one minute blame this child, whether he be autistic or not, as he is only a child and learning about life.
Although who is to blame when adults who should know better, fail to teach their children not to hurt others, or if that's not reasonable request, fail in their duty of care to ensure other people's children don't get hurt as a result?
In this case, my four year old daughter did not retaliate, but what would have happened if her autistic son had choked the wrong child and this child retaliated. What would have happened if her neglect placed her own son at risk?
Who would have been at fault then?
What would have happened if I too was not taking notice, sipping a cappuccino with friends, and her child had choked mine until she was unconscious? Would my actions seem so unreasonable then?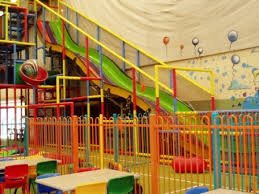 This lady further told me that rather than yell at her autistic child, I should have come up to her so that she could speak to him about his behaviour in a calm matter. Unfortunately, her child did not have a big sign attached to his t-shirt addressing the fact that he was autistic, so I reacted in the same way I would react with anybody who was choking my daughter.
I yelled.
I said STOP!
If I could see the signs leading up the event, if I was on high alert and therefore up from my seat and watching my children, where was she?
When did autism become a free pass for bad parenting?
I have a lot of friends who have children on the spectrum that are responsible with their duty of care. Their duty of care for their own child, and for those of others.
Play centre's are not a babysitting venue. You can't just dump your child and wipe your hands of them. You still need to be a parent even when there is play equipment around. Probably especially when there is play equipment and risk of harm involved.
Here's an idea for everyone with kids, whether they be on the spectrum or not.
Look after your children in a play centre.
Don't allow your children to hurt other children.
Look up from your cappuccino and phone every once in a while.
It's simple really.
What would you have done in my situation? Have you ever had a confrontation in a play centre?