I can't believe this is still an issue in 2016 and that mums are made to feel ashamed and embarrassed for breastfeeding their children in public.
Correct me if I'm wrong, but aren't you 'supposed' to breastfeed your child 'while' flying to help ease the pain in their ears? Apparently not according to one disgruntled passenger who found the whole 'breastfeeding your baby while flying' scenario most offensive.
It was Bec Douros who had to bear the brunt of the unhappy passenger who rolled her eyes at the former Block contestant as she was feeding her son Archie. The woman commented that Bec should've done that BEFORE she got on the flight.
Bec is definitely not the shy type so she posted her perfect response on Instagram with this adorable photo and the caption:
'A big f**k you to the lady sitting next to me who rolled her eyes and said I should have done that BEFORE I got on the flight. A massive thank you to the other lady who kindly swapped her window seat so I could finish feeding Archie,' she went on.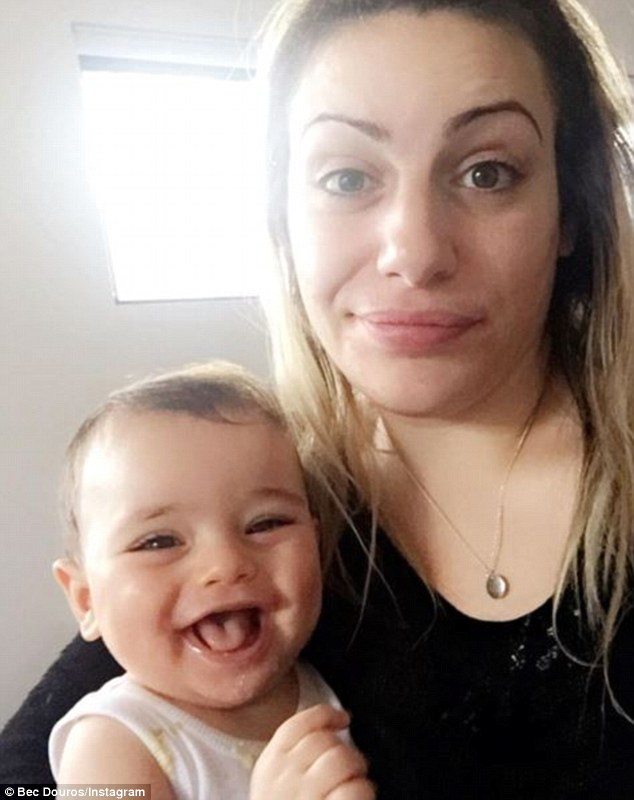 'I should have told that old bag she left her reading glasses on her seat, but I thought to myself she really should have put them away BEFORE she rushed ahead of everyone to get off the flight,' Bec continued.  She called for breastfeeding to be normalised in public and added the hash tags 'glad that is over' and 'good luck finishing your book tonight.'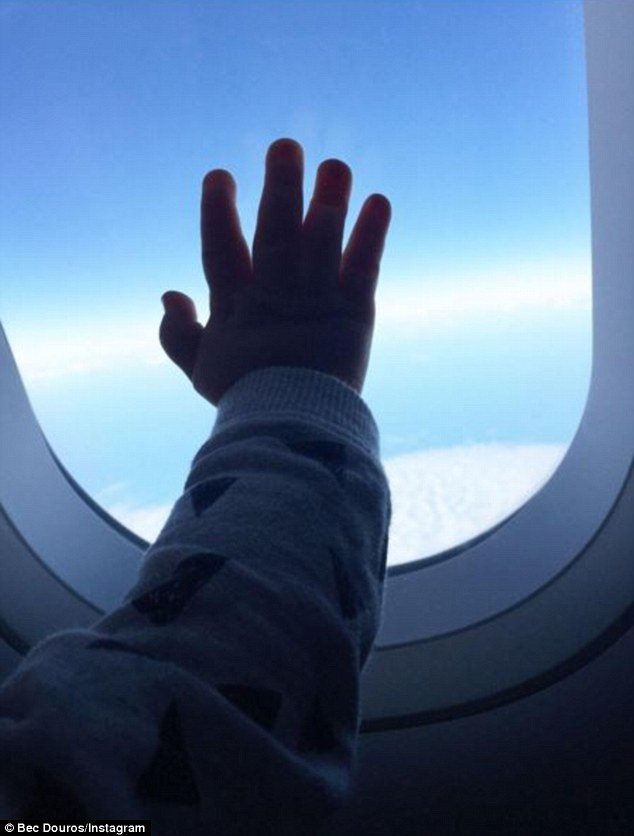 Bec and her husband George Douros welcomed their son Archie in October following the heartbreak of suffering a miscarriage at seven weeks in 2012..
Since Bec posted her comeback on Instagram she has received over 3,648 likes and comments from supporters.
'I actually thought it was normal to breastfeed on a flight so they stay quiet.
'You should have asked her if she would rather he scream in her ear then she would be deaf and blind!'
'As a fellow BF mumma I'm so glad you stuck to your guns and kept on feeding.
'I will feed my 7 month old when SHE needs to be fed, not when it's convenient for EVERYONE ELSE!!!! Keep on boobin' Mumma!'
Bec and George were crowned The Block Sky High's Favourite Couple in 2013 and since filming wrapped they've been busy on their new show called Love Shack, which will see them renovating a crumbling 1970's beach front shack in Tasmania.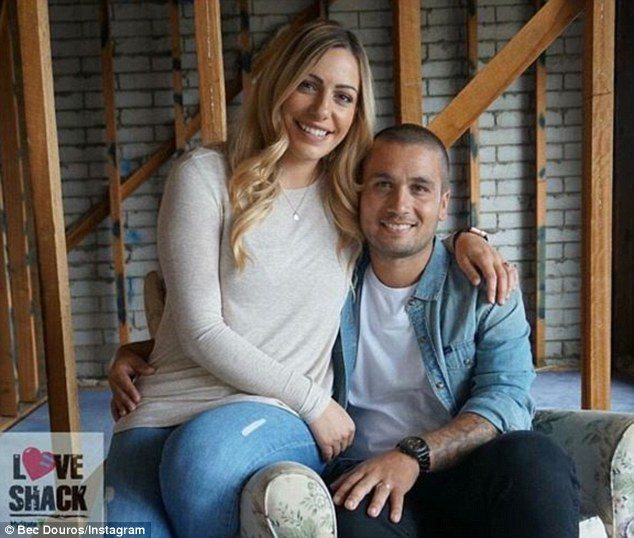 Photos courtesy of Instagram