College Student Shares Heartwarming Photo of her Professor Holding Her Baby in Class
A touching photo of a math professor holding a student's newborn baby in class is warming hearts all over the internet.
Lander University student and new mum Sarah Thompson posted the photo to Facebook last month, with a heartwarming tribute to her math professor Josie Ryan.
Thompson writes that she was just one week away from delivering her son when she started Ms Ryan's class at the beginning of the semester.
She says that Ms Ryan encouraged her to continue her education after she had the baby, and said she could even bring her baby boy to class.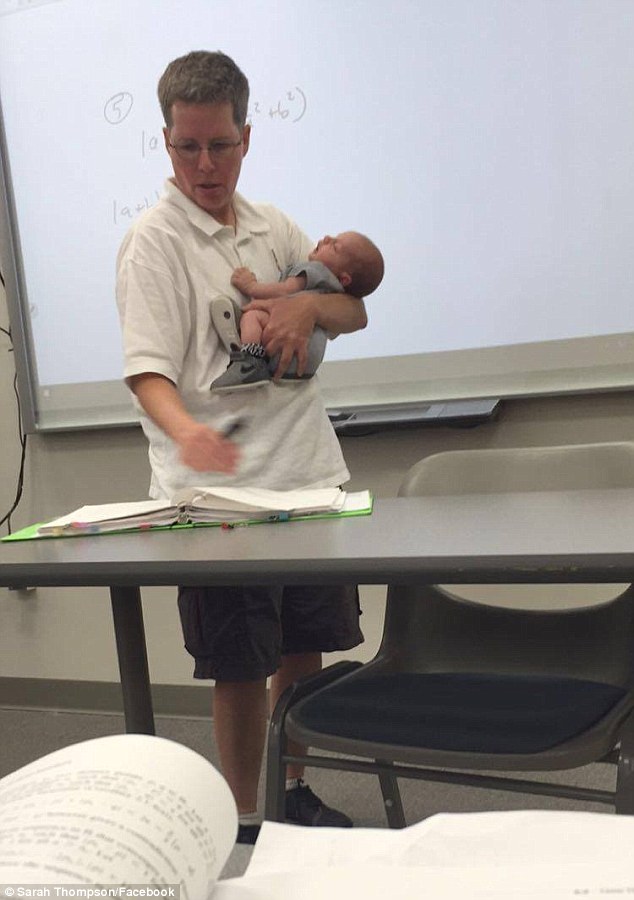 'She knew I'd be overwhelmed so literally begged me to bring Isaiah to class, and even showed me where the breastfeeding room in the health canter was,' Thompson posted on Facebook.
Thompson took Ryan up on her offer, returning to school just three weeks after delivering her baby boy. The photo was taken during this first class back.
'I am in a perfect world when I am learning math in college with my baby right next to me.. or in my teachers arms,' Thompson writes.
She says she wrote the post in hopes of encouraging 'other educators or moms or pregnant/working women who are students to ask for help'.
Both Thompson and her boyfriend Chris are in school and plan to graduate within the year.