One of our favourite Hollywood couples have confirmed they are expecting baby number 2! Emily Blunt and John Krasinski will be adding to their family which already includes 23 month old Hazel.
Krasinski had recently said in an interview that he was very keen to give Hazel a brother or sister soon:
"Hopefully one day we will! One day, I don't know when. We've got to give her some competition at some point."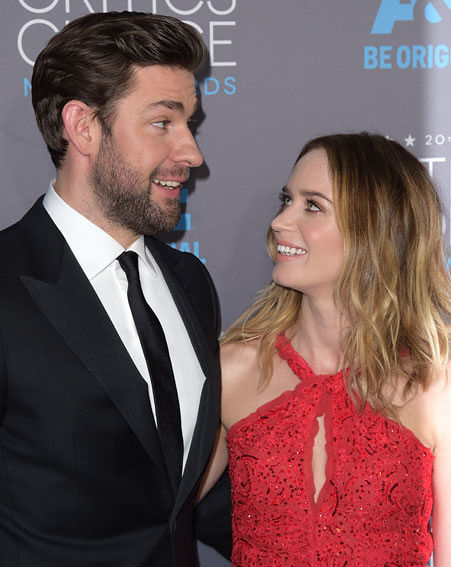 Emily Blunt was previously pregnant while filming Into the Woods, but took the whole situation in her stride and with her trademark good humour.
"In a way, the part was the only one in Hollywood I could still have done, because it didn't matter if I was a bit big—The Baker's Wife eats a lot of buns! But by the end of the shoot, I was about seven months and hiding behind every tree in the woods."
This time round she'll be pregnant while filming her role in the upcoming movie The Girl on the Train and we're sure she'll breeze through it as easily as she did first time around!
Photos courtesy of Google images.