Katherine Heigl and her musician husband Josh Kelley, are expecting their third child in January- and it's a boy!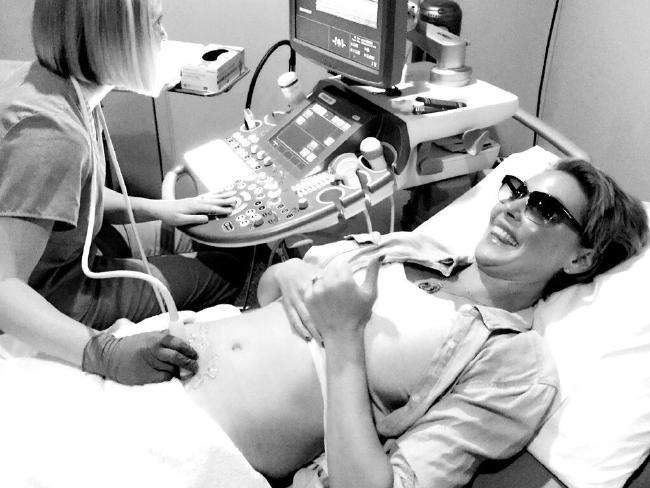 The ecstatic couple shared their good news on Instagram by posting a series of photos of Katherine having her ultrasound as well as the sonogram image itself. Their son will join big sisters Adalaide Marie Hope, 4, and Naleigh Moon, 7.
A statement was released by the 37 year old actress saying: "The Kelley clan is thrilled to announce that we are expecting a third addition to our family. Naleigh and Adalaide could not be more excited to welcome their new sibling into the fold and Josh and I are overflowing with joy and gratitude."
The actress spoke of her pregnancy saying she never thought it would ever happen.
"We've known for awhile that we wanted to add to our family and frankly didn't really care how we chose to do that. We were considering adoption again, fostering, or pregnancy if possible," she shared on her website.
She continued: "Seeing as I have never been pregnant and as my OB/GYN reminded me last year, I'm of advanced maternal age, I wasn't sure pregnancy was even in the cards for us. Turns out it was very much in the cards!"
The actress looks forward to sharing the emotional roller coaster with all her fans.
"This is an incredibly exciting time for us filled with hope, anticipation, and hormones. Well, only I'm filled with hormones, but everyone in the family gets to enjoy them," Katherine jokes. "We couldn't be more excited to be able to finally share this news with our fans and are looking forward to continuing to share the journey with you all. xoxo, Katie and Josh."
Photo courtesy of Google images.