Peter Andre Endures the Pain of Labour on UK Program – And it's Hilarious!
In a sympathetic attempt to understand the pain his 27-year-old wife will go through in a few weeks, Peter Andre endured the struggles of pregnancy and the pain of labour on UK panelist program, Loose Women. And it's way funnier and more realistic than we thought it would be.
Talking about the experiment the Australian-born singer said: 'I'm going to give it my best shot to go through a simulation of labour – call it a labour of love – to be a better birth partner to my beautiful wife Emily who is due to give birth very soon.
'I'm not going to lie, I'm really freaking out about the pain, I should have thought this through, but I'm going to try my hardest.'
First, the 43 year old singer and TV presenter experienced the wonders of pregnancy with a scientifically designed maternity vest, simulating the weight and awkwardness of a full term pregnancy.
'It's bad on your back, it hurts your feet, but not being able to put your socks on? That's too much.' he said of carrying a 16kg bump.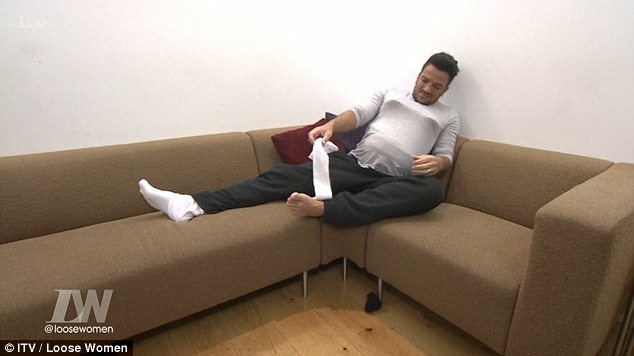 Then Peter was hooked up to the machine at 'The Birth Hotel' that replicates labour contractions using electrical currents through electrodes that are placed on his stomach.
Going through all four stages of labour pains, Peter was at one point pictured kneeling on all fours, groaning in pain before requesting gas and air.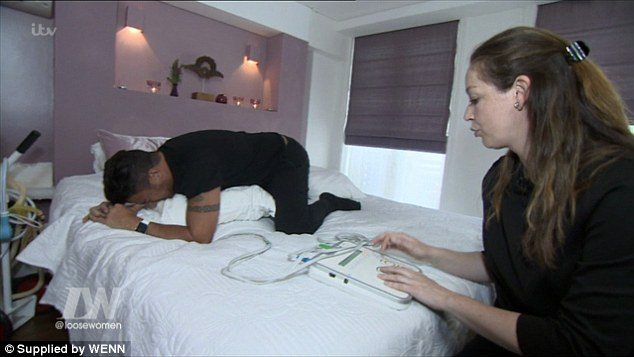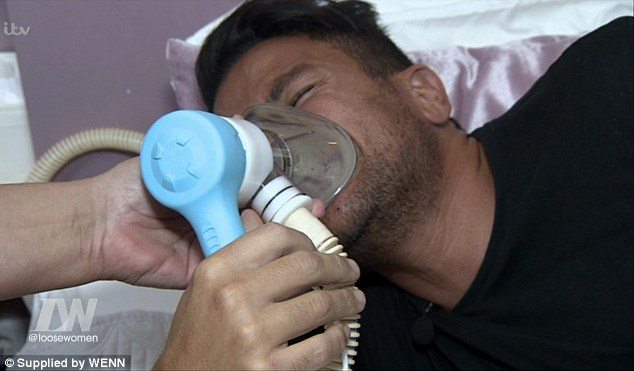 Explaining how he felt after the event to the Loose Women panel, Peter said, 'It is nothing you'd ever expect. It's absolutely horrific! Nothing in the world prepared me for that…. they say that guys can relate to it if you've had kidney stones and I've had kidney stones and let me tell you, I would have another twenty kidney stones rather than go through that again! That was hell.' 
Watch the hilarious videos here: