Richard Branson has revealed that his son Sam has welcomed a baby girl – just two months after daughter Holly gave birth to twins!
Richard's son, Sam Branson, welcomed a baby girl with his wife Isabella Calthorpe and Richard shared his excitement on his official websites blog.
'Delighted to share the wonderful news that Isabella and Sam are the proud parents of a new baby girl: Eva-Deia Branson,' he wrote. 'She was born at 4.39pm on February 19th, weighing 7.14oz. Joan and I are the luckiest grandparents alive to have three beautiful healthy grandkids in the space of two months, and Bellie's parents Mary Gaye and Jo are equally ecstatic.'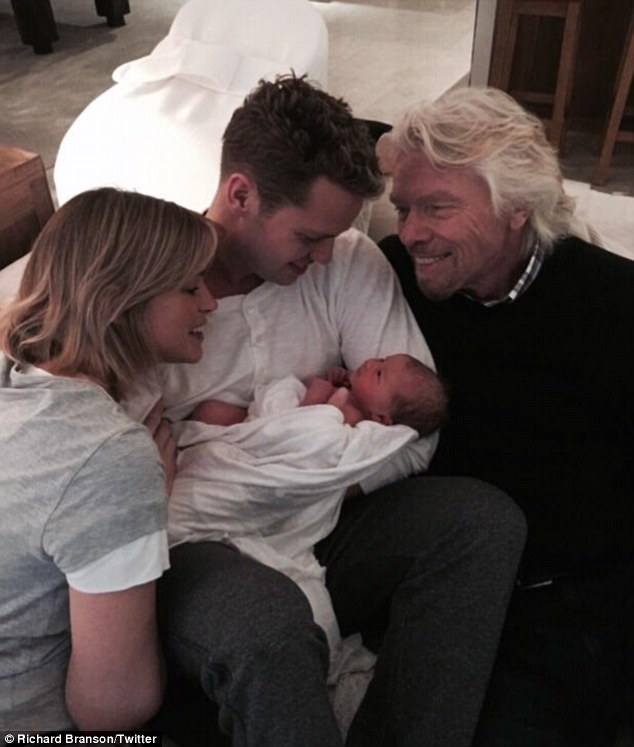 Image Credit: Daily Mail
This comes just after Richard's daughter Holly and her husband Freddie Andrewes became first-time parents to twins Etta and Artie in December.
Both of Richard's children revealed their baby news within a month of each other back in 2014.