Ronnie Wood and his wife Sally Humphries welcomed twin girls to the world on Monday. The Rolling Stones guitarist is only two days away from his 69th birthday, his wife is 38.
The announcement of the births read: "delighted to announce the birth of their twins Gracie Jane (6lb) & Alice Rose (5.7lb). The girls arrived on 30 May at 10.30pm and all are doing brilliantly. The babies are perfect."
The twins are the first children for Humphries but are Wood's fifth and sixth children. His other children are Jesse Wood, with his first wife, Krissy Wood; daughter Leah and son Tyrone from his second marriage to Jo Wood; and Jamie, Jo's son from a previous marriage, who Wood adopted.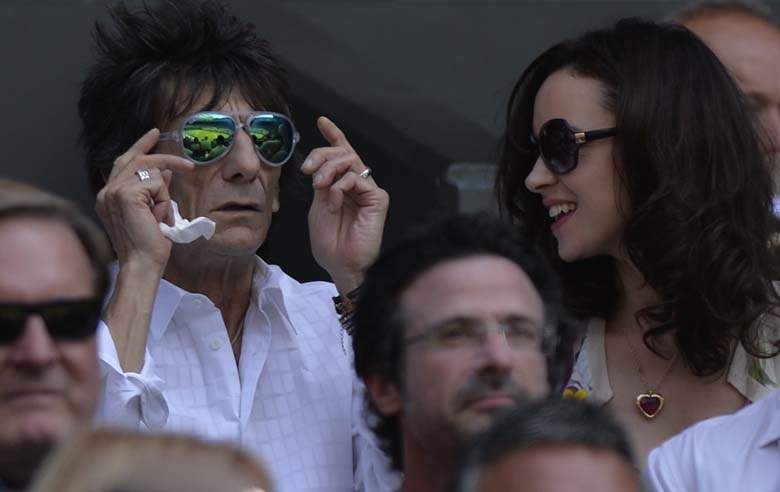 The couple were married in London's Dorchester Hotel in December 2012 with Rod Stewart as best man. Wood told Hello! magazine at the time, "It was a wonderful affair, quite magical," Wood said, "I wish I'd met Sall earlier. I can't think of another girl more suited to me."
Although Wood admits his wife is often mistaken for his daughter he says the age difference doesn't bother them and in fact they did not notice the 30 year difference. Humphries said: "Maybe it's the old-souls-young-soul thing, but we don't notice it."  Here's a little 'did you know'…Humphrie's mum is younger than Woods!