If there's one thing we love about celebrities, it's their uncanny ability to name their babies the most outlandish, crazy, ridiculously over-the-top names. And if you're anything like me (and have a slightly embarrassing obsession with trashy celeb magazines), then you'll love this list of the most outrageous celebrity baby names. But be warned, some of them will have you giggling… but some will just leave you scratching your head in amazement, shock and downright horror!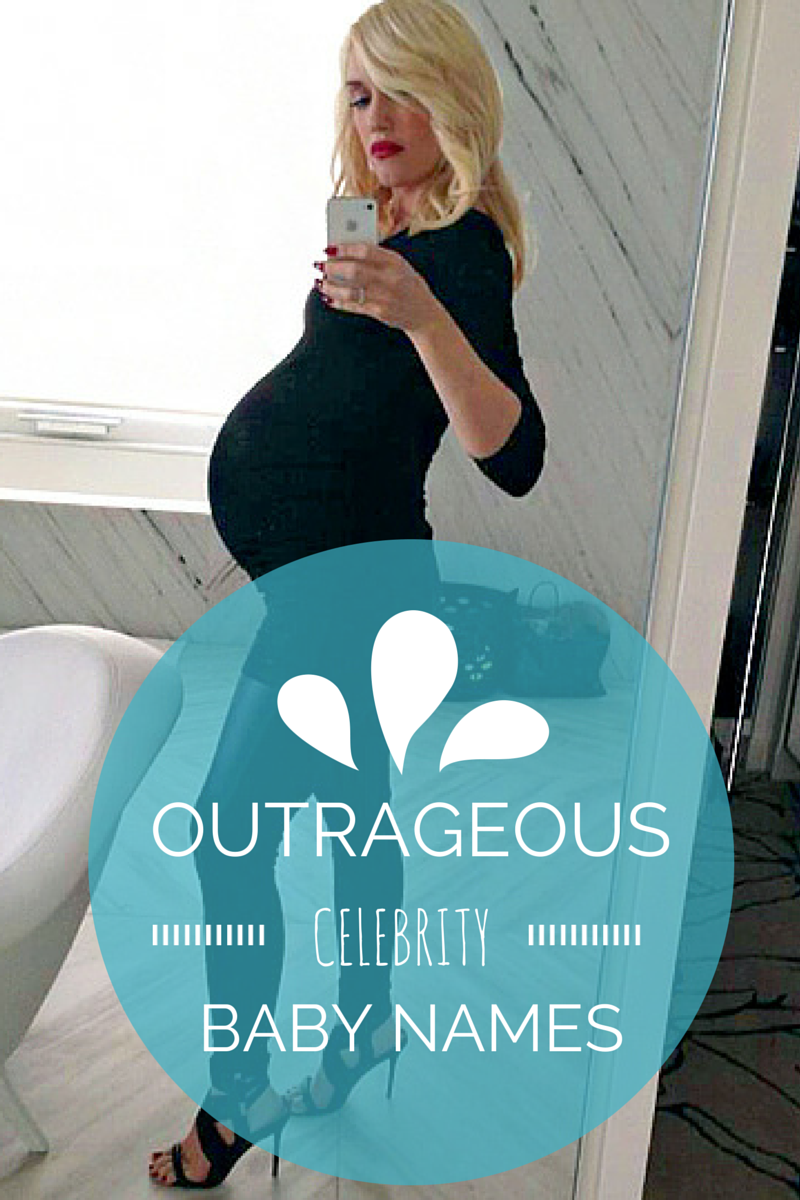 Pilot Inspektor
I am not kidding you! Jason Lee named his little boy Pilot Inspektor. What even is a Pilot Inspektor? I don't know what's worse, the ridiculous name, or the annoying spelling mistake.
Audio Science
Unless the son of actress Shannyn Sossamon grows up to be a mad scientist who loves listening to music, I just cant see how this name is going to work. It's like they just picked two random words and went, yep that's it… that's the name!
Moon Unit
Oh wow, this one really takes the cake. The daughter of Frank Zappa is going to be so mad at her parents when she grows up. Possibly not as mad as her siblings Dweezil and Diva will be though!
Moxie CrimeFighter
Can you imagine the daughter of comedian Penn Jillette trying to apply for a drivers licence? The jokes really on her parents with this ridiculous outrageous name.
Tu Morrow
Ok Tu is an interesting choice of name on it's own, but when your last name is Morrow, that's just plain mean! What on earth were Rob Morrow and his wife thinking!?
Heavenly Hiraani Tiger Lily
Call me weird, but I think there's something quite sweet about this name. Don't get me wrong, the daughter of Paula Yates and Michael Hutchence has a totally outrageous name, but it's not quite as bad as some of the others, right!?
North West
We didn't expect anything less outrageous from Kim Kardashian and Kanye West. Is it just me who is hoping their next baby is called South West? PS. I can totally forgive them for this name faux-pas as I'm a closeted Kimye fan.
Sage Moonblood
Gorgeous first name…. and then what on earth happened!? Sylvester Stallone, you have some serious explaining to do!
Zuma Nesta Rock
Oh Gwen Stefani, you're so fabulous and yet your taste in baby names is… umm maybe a little off! I just can't get my head around this name at all!
Special mentions also go to Beyonce and Jay Z who named their daughter Blue Ivy, and of course, Gwenyth and Chris who thought naming their little one after a piece of fruit would be a good idea. Hmmm…..
What is the most outrageous celebrity baby name you've ever heard?