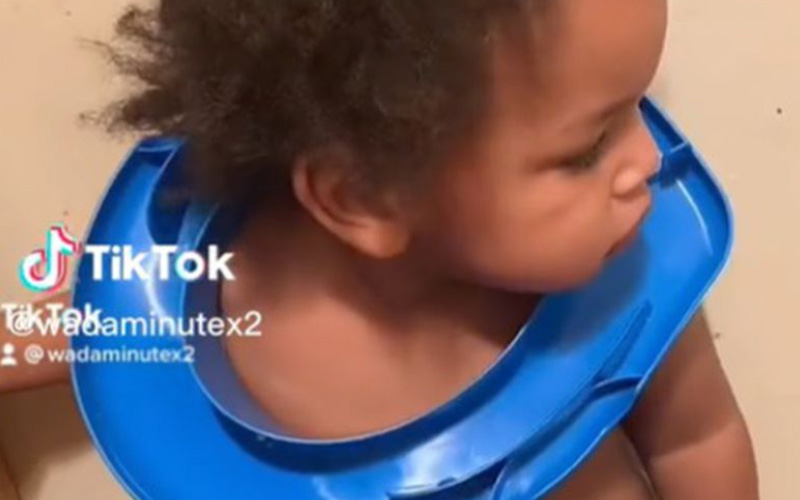 Toddlers are known for their questionable life choices and this is definitely one of them.
A young boy caught international attention after the local firemen were called to rescue him from a small, toddler-sized, blue toilet seat which was stuck over his little head.
Young Brace'Yn, from the town of Walden in New York, made one of these problematic decisions when he opted to put his trusty potty seat on his head, slipping it down to his shoulders.
It was then that Brace-Yn and his mother realised that he could not take it off again.
Sharing her son's hilarious predicament to TikTok, mum Jada explained that she had to call the fire department to help free her son from his toilet seat prison.
Just look at little Brace'Yn chilling on the bed while watching his shows on the computer. Not bothered at all.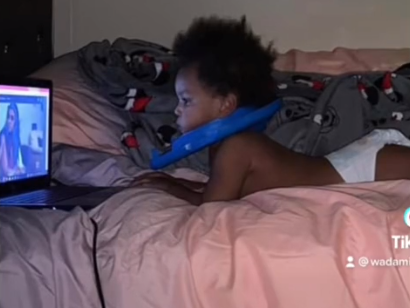 "Why would you do that?!" Jada is heard asking her boy in the clip.
The fire department saw the funny side, sharing the call out on their Facebook page, where they revealed they initially thought they were responding to an adult.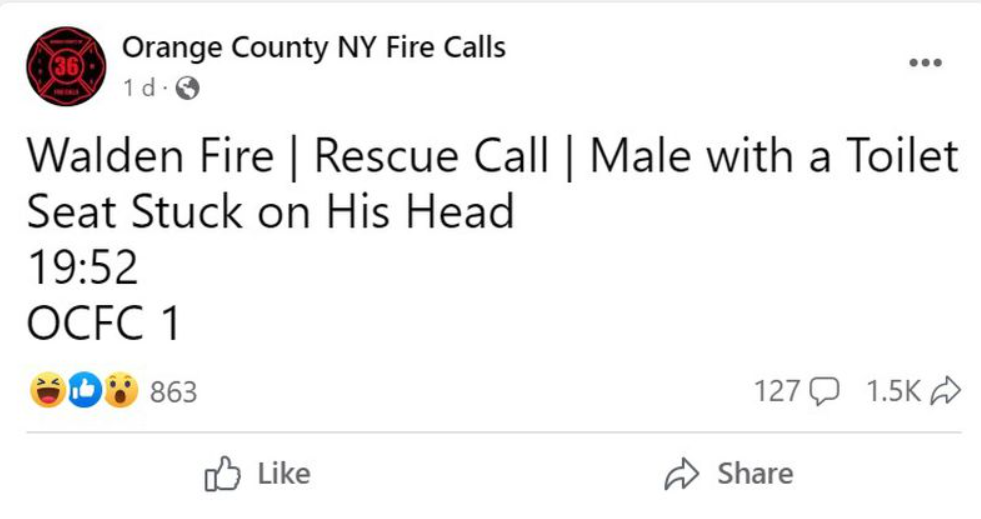 Jada told local media that she tried to remove the seat from her son's head with baby oil for about an hour and eventually called rescuers for professional help after she had unsuccessfully tried everything that her friends and family members had helpfully suggested.
Volunteers with the Walden Fire Department responded and were able to remove the toilet seat from the toddler's head by hand.
The one-year-old is reportedly recovering well from his hilarious ordeal.
Until it's all dragged up on his 21st birthday, that is! Do they do the customary Embarrassing Photo Board in America? Perhaps they should!
Source: TikTok/wadaminutex2