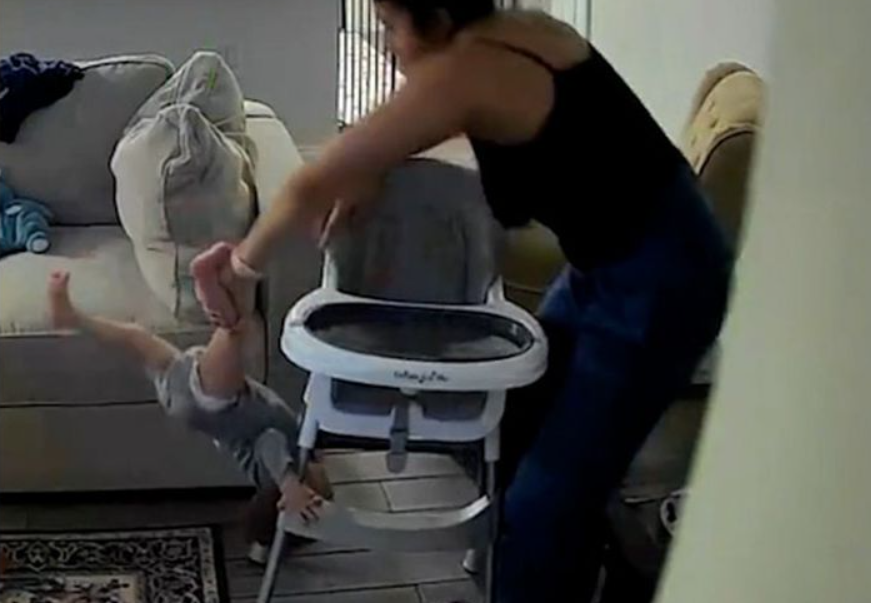 Parents know the importance of safety equipment. The design features that are intended to give our children extra protection are usually the reason why we buy specific baby products, right?
We also know that the second we turn our heads, our children turn into suicidal maniacs, hell-bent on yeeting themselves off lounges and sprinting into crowds of strangers with not a care in the world.
So it comes as a timely warning when one young mum shared a "friendly PSA" about the dangers of taking your eye off your child while they are in a highchair. And more specifically, about the importance of always buckling them in with the safety straps, even if they will only be in the highchair for a few minutes.
In a video posted to her TikTok account, mother-of-two Gabriela was sitting next to her young child while spoon-feeding him as he sat in his high chair. She turns away for a moment to have a sip of orange juice and to reload the spoon when her little one tries to actively head but the floor from a great height.
"He's totally fine," Gabriela captioned her clip. "I was scared about his knee but he doesn't even have a bruise. You think we'd know better for baby # 2 but we're all still learning."
Ain't that the truth – we are all still learning. Sometimes we have to learn the same lesson over and over again until we remember it fully, but hopefully, this is one that will stick for all of us.
How fast that little one went from chilling to almost landing on his face! And how quick were mum's reflexes, even while wearing a moon boot!
"You literally looked away for ONE SECOND," wrote one of the commenters in response to the video.
"I've been made fun of for obsessively buckling my kids in anything with a buckle. But this is why I do it!!!" added another. "Great catch mama."
Shopping trolleys, highchairs, prams and strollers… if it comes with a safety belt, make sure you buckle it every time!
Source: TikTok/undersocializedmomof2