Kindergarten Class Learned Sign Language to Sing Happy Birthday to Their School Janitor
A video has resurfaced of a kindergarten class singing Happy Birthday to their hearing-impaired school janitor with sign language and it's just lovely!
Originally filmed two years ago, the kindy students from a Tennessee elementary school brought their school custodian a huge amount of joy on his 60th birthday.
The performance for James Anthony's birthday resurfaced on Reddit's Made Me Smile board, garnering more than 70,000 upvotes and hundreds of rewards.
Man, I wonder if those kids knew that their little actions would make thousands of others smile from r/MadeMeSmile

Inside Edition shared a wonderful clip of the event too:
The video shows the classroom performance and the reaction from Mr Anthony, who beams with surprise and delight throughout. The children learned the song with the help of a teacher, a teacher's aide, and a school nurse.
"Mr. James teaches the kids sign language every now and then, teaches them good manners and how to treat other people," Jimmy Anderson, Hickerson Elementary School's principal revealed.
The principal said Mr Anthony had been working for the school district for 30 years and had been at Hickerson Elementary for the past 15.
Clearly overcome by the kindergarten children's surprise performance, Mr Anthony said the students' gesture "touched his heart."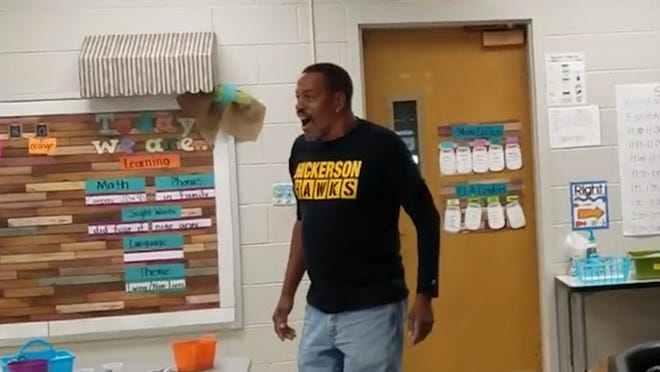 Commenting on the Reddit thread, many people emphasised the need to be kind to one another.
"What seems like a small kind action for you could be the biggest and most meaningful to someone else, never hesitate to do something good no matter how big it is," wrote one person.
"He just looked so unbelievably happy. Literally- like he couldn't believe what he was seeing! I bet it made the kids feel great, too. I hope their teacher is very proud of them and continues to encourage this kind of behaviour!" added another.