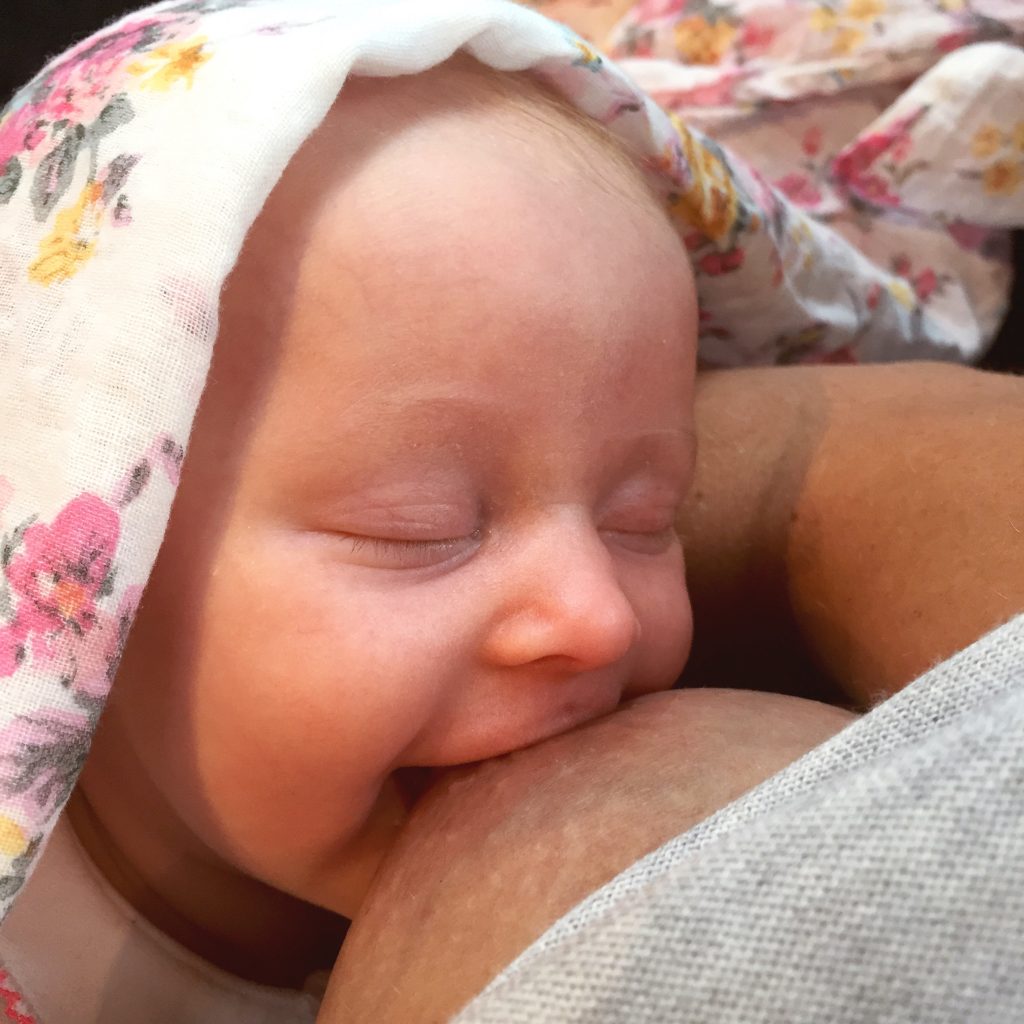 Angry Mum 'Squirted Her Boob' at Woman Who Asked Her to Move While Breastfeeding as it Distracted Her Husband
I was not one to take to breast feeding easily, but boy did I want to. I wanted that intimate connection and natural nurturing relationship with my little ones, but for reasons out of my control it didn't happen for me. So for as long as I could I did, then I moved on to the bottle. In saying that though, I know how tricky it can be trying to breast feed your baby in public, hot and flustered willing your bub to latch on easily and fuss free meanwhile desperately attempting to conceal yourself. So when I read this mothers response to being asked to breast feed somewhere in private I was fist pumping her all the way !
As seen in the Daily Mail, a mother breastfeeding in public allegedly 'squirted her boob' at a woman who told her to move somewhere private. The incident is said to have happened in a park in Dartford, Kent this week and was later reported on a local Facebook forum.
The post reads: 'To the lady in Dartford park who thought it was appropriate to breastfeed her baby whist my child and very easily distracted husband sat nearby. I don't think it was necessary for you to react the way you did just because I asked you to go somewhere private, telling me to f*** off and squirting me with your boobs was incredibly uncalled for. I hope you are ashamed of yourself!'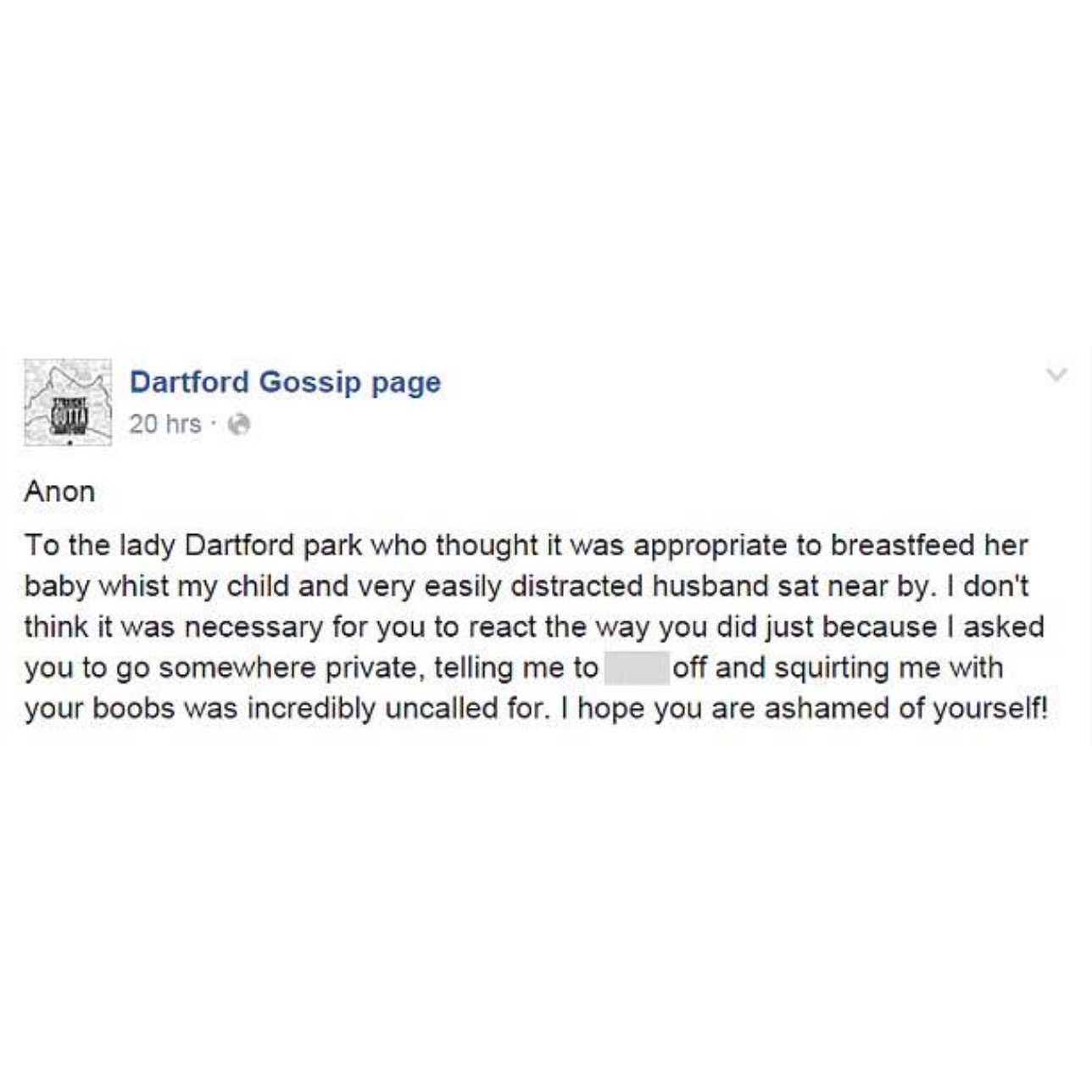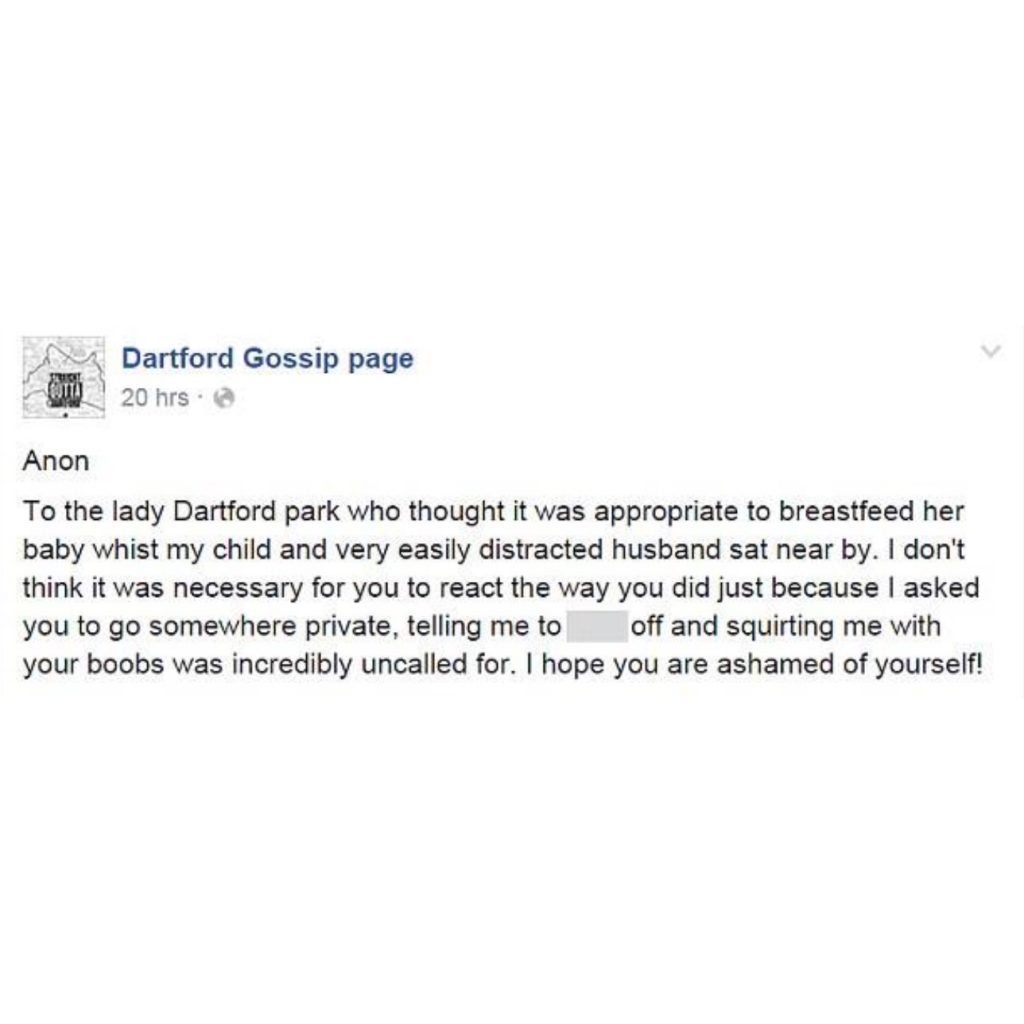 Is this even a thing anymore? Aside from the fact that swearing, aiming and squirting your breastmilk at a clearly ignorant human being is possibly the best, most appropriate and utterly awesome response and stance you could ever take, I am absolutely blown away that there are still inconsiderate and nothing short of moronic people out there that find breastfeeding, the most natural necessity and bond between a mother and child, offensive!
For those not privy to the experience, breast feeding is by no means sexy! Horrendously engorged flesh and tightly stretched and marked skin, ridiculously enlarged and odd shaped nipples that are likely to be broken and bruised, never mind the screaming and whaling infant subsequently attached to it! So if your husband is so eagerly distracted by that super sexy scene, I think a lactating bosom may be the least of your worries!
Possibly the next time you and your toddler are confronted by a scenario that makes YOU uncomfortable, perhaps you might like to take the opportunity to teach your child that the female body is designed and equipped to produce, provide and nourish an infant. It is a profoundly remarkable work of nature, instead of attaching a negative, dirty and sexualised image toward women and breasts.
If anyone should be ashamed, madame, it should be you, for embarrassing, berating and intimidating another based on your opinion, bias and prejudice. Kindness and understanding goes a long way and what may be right or wrong to you does not mean it is the same for another. We are women and we are mothers, without the support of one another we diminish this already incredible journey as parents. To breast feeding mothers and mothers everywhere I applaud you, please continue to shine. I see you and you are amazing, we are all doing the best job we know how in this beautiful role of motherhood.