Breastfeeding in public has again been put in the spotlight after another mum in London was asked to cover up or move to a room to breastfeed her six-month-old baby son.
The 37-year-old mother, Carla Francome was mortified when a man came over to her while in a restaurant and told her to cover up or move to the back room of the restaurant to feed her son, Archie.
She told the Islington Tribune, "It was weird to have a man come up to you while breastfeeding. I was shocked to feel I was doing this in way which was like flashing. I was so mortified."
The restaurant apologized to Carla and found the incident extremely disappointing and pointed out that it was not their policy to ask breastfeeding mums to cover up.
Sadly, the issue is becoming far too common. While some say the debate is getting boring, it seems the issue needs to be talked about to ensure  mothers don't feel embarrassed about feeding their baby in public.
Nicole Bridges from the Australian Breastfeeding Association explained our infatuation with breastfeeding in public boils down to the public being pre-occupied with breasts.
"In our culture breasts are seen as sex objects. They're used to sell things. A lot of men feel they have ownership over them," she told Australian Women's Weekly.
The porn culture and consistent highly sexualized advertising have put breasts in the spotlight for their sexual attributes and not their sole purpose of feeding a baby.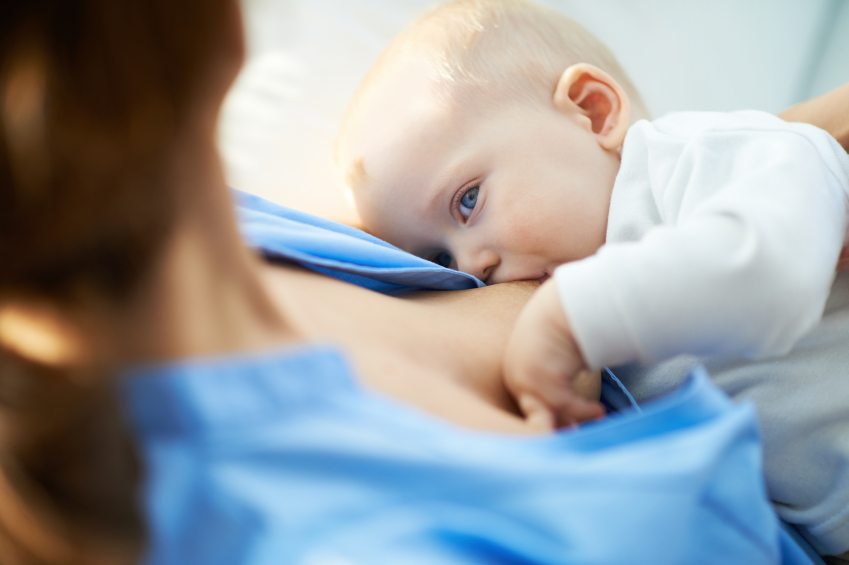 Some of the comments made on a similar article came from men who admitted they didn't feel comfortable seeing a woman breastfeed without a cover. They felt embarrassed.
Breastfeeding is no walk in the park for most mothers so to have the added pressure of not being able to do it in public adds unneeded stress on mum and baby.
Hungry babies need to be fed and breastfeeding is the natural way to feed them and it's mobility ensures baby can be fed anytime and anywhere.
I will admit that when I breastfed all three of my babies, I covered up in public. When in a mothers or parent room, I was free for all to see. I had hoped my babies head covered most of what I was revealing.
The question needs to be asked, should breastfeeding mums have to cover up when they breastfeed in public? What can be done to normalize public breastfeeding – even though breastfeeding in public is protected by law in Australia. It still doesn't prevent members of the public having their say on the matter.
Did you breastfeed in public? Ever have a bad experience feeding in public? Should all women cover up? We'd love to know your thoughts.