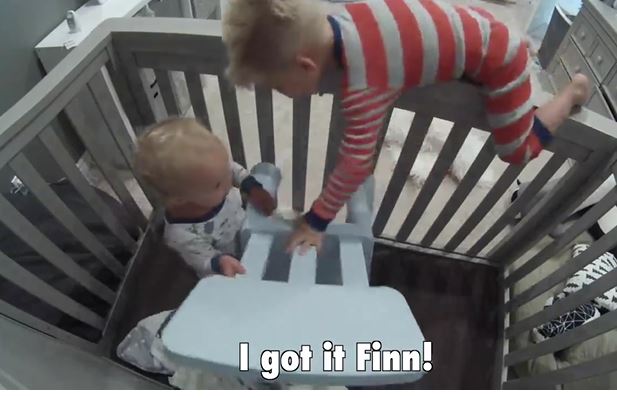 Camera Catches Toddler Helping Baby Brother Escape From His Cot
You know these brothers are going to be the best of friends, if they're helping each other escape their cot!
Bryan and Missy Lanning from the popular vlog, Daily Bumps, shared a video on their YouTube channel and on Facebook, of their 3-year-old son Oliver, helping his 1-year-old baby brother, Finn, out if his cot.
A Nest Cam video caught the whole escapade on camera. Little Oliver uses a chair and puts it in the cot. He climbs over the railing of the cot and shows his little brother how to use the chair to get out of his 'entrapment'.
After the demonstration, Oliver encourages Finn "You can do it", catching his baby brother when he hurls himself over the railing.
The video was shared on Facebook and has received over 62 million views.
It's heartwarming to watch a toddler help his little brother.
It needs to be said that Bryan and Missy Lanning certainly have their hands full with their two boys. But they also have a home full of love too.