Some Children Can't Be Vaccinated for Medical Reasons: Why It Is So Important That Other Children Are Vaccinated on Time
Sponsored post
As I enter my last six weeks of pregnancy I seem to be worrying more and more about the things that could potentially harm my little one when he arrives. I have tried to take every precaution that I can to ensure I am keeping him safe from harm while he is inside me, but what about out here in the real world? My partner and I have asked all those around us to make sure they are up to date with their immunisations if they would like to meet the baby before he is old enough to be immunised himself. This hasn't been an easy quest and some people close to us have refused to do so. This could potentially put my baby in danger of contracting a preventable but possibly fatal disease so needless to say, as sad as it is, those people will not be visiting our baby until he has been vaccinated.
This got me thinking. I am the mother of a vulnerable child for the first six weeks before he can have his first immunisation and even then it will be several months before the vaccines give him sufficient protection from whooping cough. I know that I can keep him home, and only have people who I know are up to date with immunisations visit us and small things like that. It'll be cold and I will have just had a baby so staying at home rugged up with my bundle of joy and chilling out is all I want to do anyway.
But what about the children who are vulnerable long term?
How on earth do the parents of these children keep them safe from preventable diseases if for a medical reason they can't be vaccinated? Not every child can be immunised on time. Think about the children going through Chemotherapy, radiation. The children who are immunosuppressed and compromised and cannot receive their immunisations until they are deemed stable enough. These children are the children who are at the highest risk and are the most vulnerable and require protection from the preventable diseases.
How do we keep the most vulnerable safe?
Well, we immunise the children who can be immunised and create a safe and healthy environment for those who can't be.
As a Neonatal Nurse I have seen so many babies who for medical reasons need to have their immunisations delayed, and until they can be safely immunised new parents are always advised that their main responsibility is to do everything in their power to keep this little human safe and well. So if that means asking every single person they know to be up to date with immunisations, and like me risk offending or not allowing close family members to visit until their child is not compromised or vulnerable anymore, then so be it.
One Go Ask Mum reader said "My child had two years of Cancer treatment. Which even when finished doesn't always allow immunisations to commence because the immune system is shot. He's now 10 and immunised. Had someone given a preventable disease to him, depending on the illness, death would not be an unrealistic possibility. Children having chemo have died from less"
Another mum and Go Ask Mum reader said her son was diagnosed with Kawasaki disease and can't be given his immunisations until his immune system is no longer "severely compromised." This mum said she is "worried that he may catch something due to this."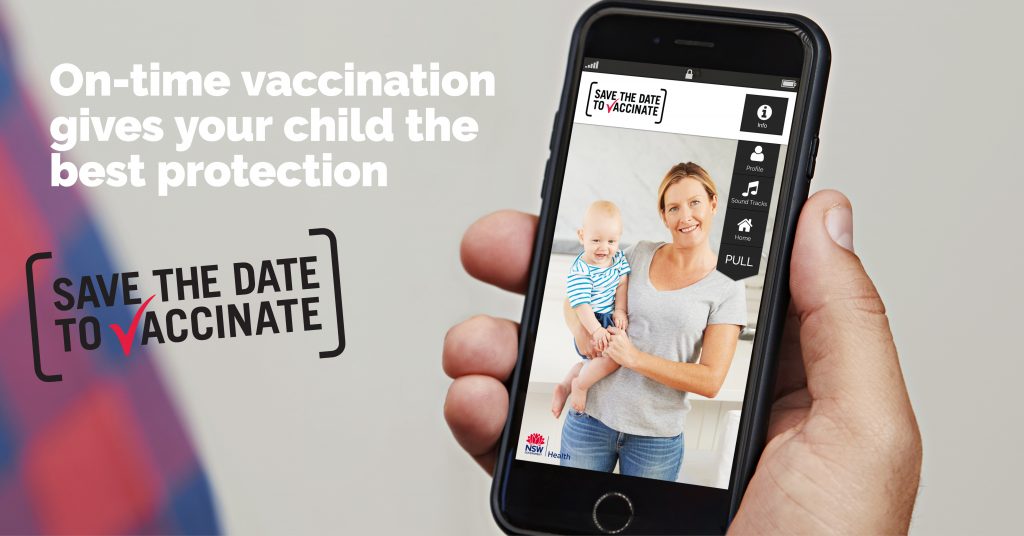 To ensure that I always get my little man vaccinated on time I have downloaded the 'Save the Date app' onto my phone. Haven't heard about it yet? Well let me enlighten you because I can't think of an app that I need more than this as I enter mummy-hood. The Save the Date app (which you can find here) is a free app from NSW Health that will help you keep your children's immunisations up to date, amazing! Do yourself a favour and check it out.
Creating a safe environment for your child through immunisation of others is just as important as creating a safe sleeping environment, both are required to keep a child safe, healthy and potentially – alive.