How to Find the Best Deals on Everyday Baby Essentials
One thing is for certain; having a baby can be costly. In fact, according to the Australian Institute of Family Studies, a first child can cost between $3,000 and $13,000 in the first year alone! Even if you skimp on the big ticket items, or are lucky enough to be given some hand-me-downs, the everyday essentials such as nappies, wipes and the like, soon add up. For this reason, it pays to do your homework and look for the best deals that are available.
We've put together a list of eBay specials on your favourite big brand baby essentials, so you can keep more on your hard-earned dollars in your own pocket!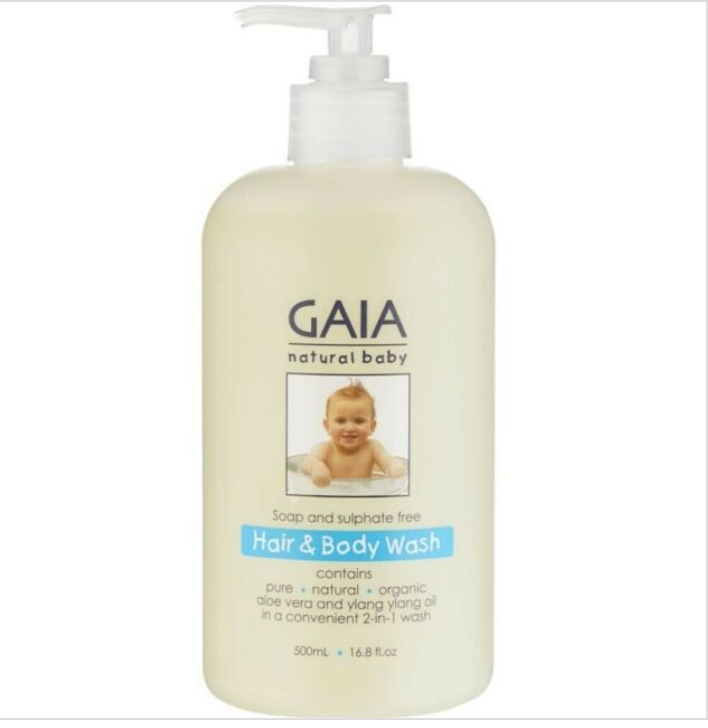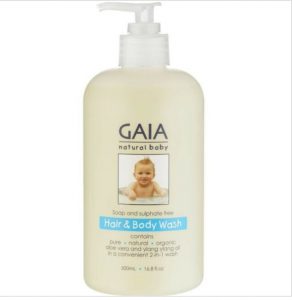 Gaia Natural Baby Hair & Body Wash 500mL
Coles on Ebay $11.90 (you save $5.10)
A convenient all-in-one cleanser to use on baby's skin, hair and scalp in one easy step.
This gentle cleanser is ideal to use on newborns and babies who don't have much hair and is also perfect for shower use.
Formulated for everyday use and all skin types, it's the perfect soap replacement that is pH balanced so it won't strip baby's natural protective oils or cause dryness.
Contains GAIA's pure essential oil blend of organic lavender and organic ylang ylang.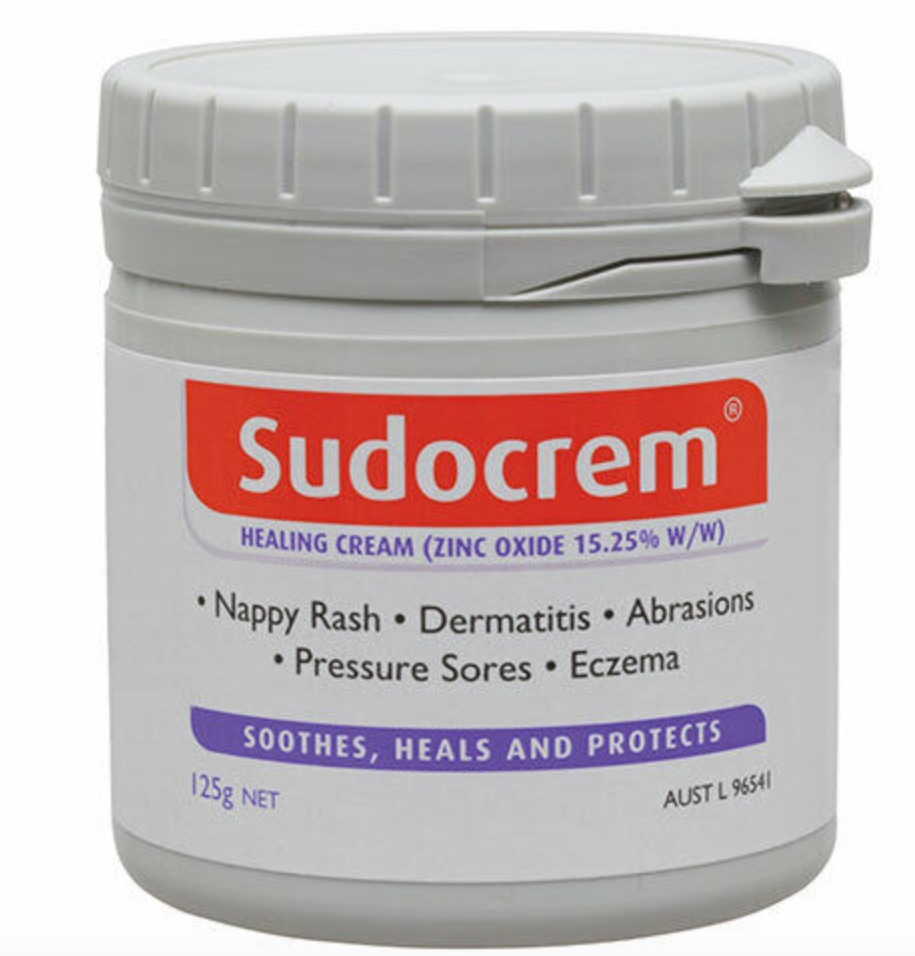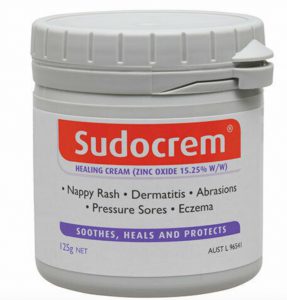 Amcal on eBay $10 (you save $2.99)
Sudocrem contains an emollient that will soothe your baby's delicate skin. Sudocrem has a water-repellent base that provides barrier protection, helping to stop any irritants (urine and faeces) coming into contact with the skin. Sudocrem, has been designed for the treatment of minor skin disorders such as cuts, grazes and minor burns. Sudocrem has been designed for the treatment of minor skin disorders such as eczema.
Amcal on ebay $7.99 (you save $2.96)
FESS Little Noses is a non-medicated, preservative free, saline nasal spray for newborns and babies which provides relief of dry or blocked noses. Includes FESS Little Noses aspirator.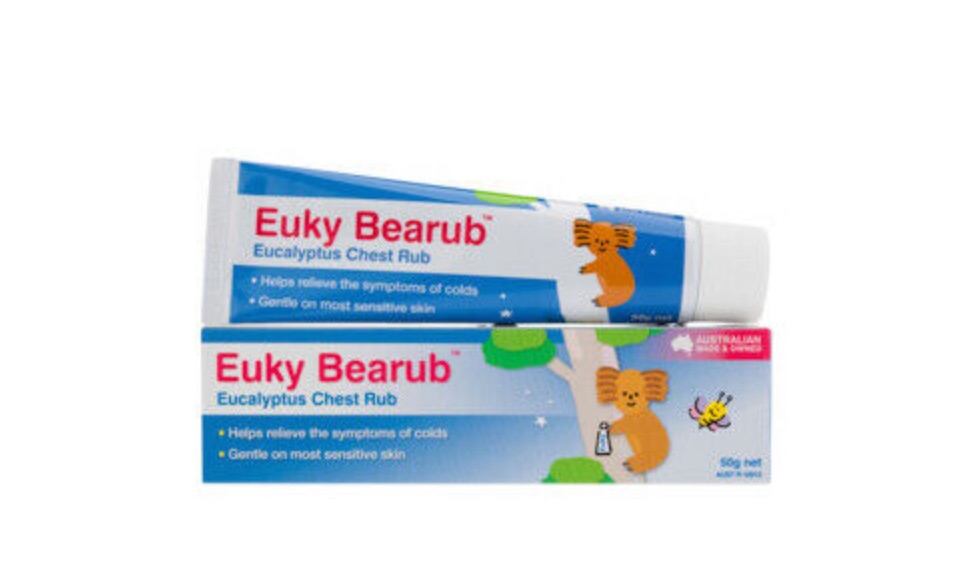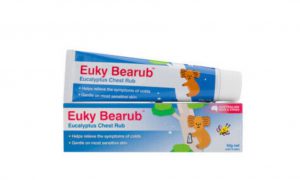 Amcal on ebay $6.99 (you save 51c)
Euky Bearub is a gentle, soothing chest rub which helps relieve the symptoms of colds – sore throat, stuffy nose, irritating cough, general aches and pains. You breathe more easily and sleep better with the pleasant soothing medicinal vapours of Euky Bearub.
Euky Bearub is suitable for all the family. While adult strength, it is gentle on most sensitive skin. Euky Bearub is a balanced blend of natural essential oils in a light petrolatum base.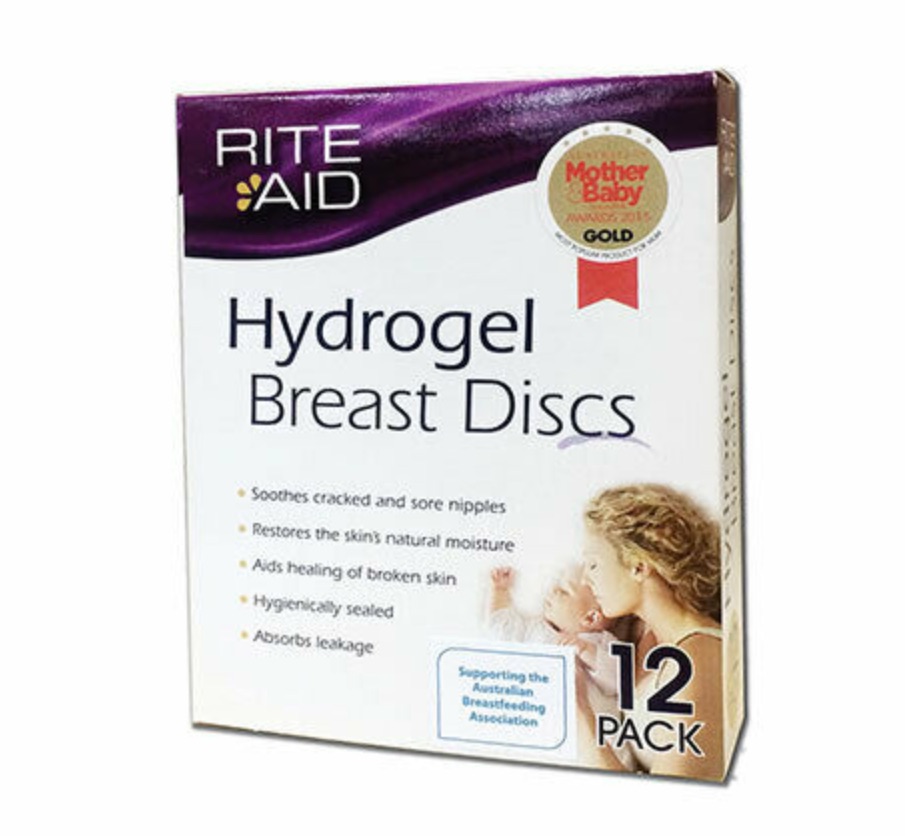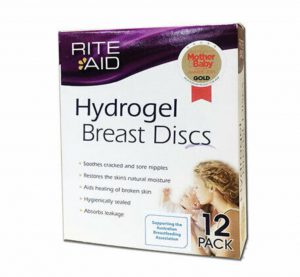 Rite Aid Breast Discs Hydrogel 12 Pack
Amcal on ebay $5.99 (you save $2)
Discomfort and pain experienced during breastfeeding can detract from this amazing time of bonding with your baby. The Rite Aid Hydrogel Breast Discs cool and soothe sore nipples, at the same time, creating the optimal environment for healing broken and inflamed skin. Breastfeeding mothers Australia wide have been using and recommending this product to aid discomfort and return to breastfeeding sooner.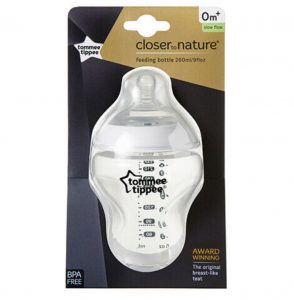 Closer to Nature Baby Feeding Bottle 260ml
Amcal on ebay $8.99 (you save $1.01)
The revolutionary Closer To Nature easi-vent teat mimics the natural flex, movement and softness of a mum's breast, to make combining between breast and bottle easier than ever before.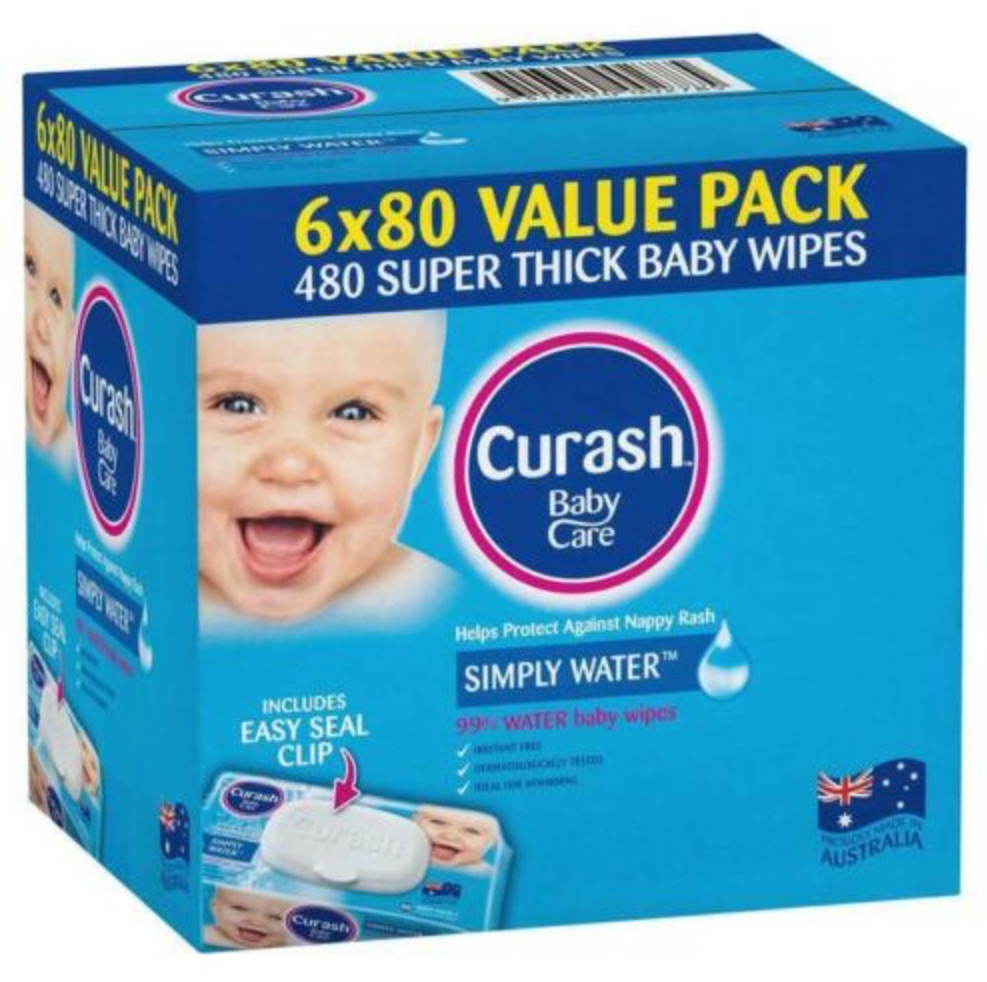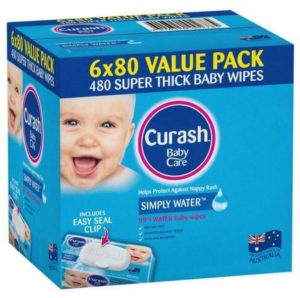 Curash Babycare Simply Water Wipes 6 x 80
Chemist Warehouse on ebay $16.79 (you save $7.20)
Curash Babycare Simply Water baby wipes contain 99% water and have a unique irritant free formula that is ideal for newborns. These wipes have been specially formulated for the most sensitive skin. Value Pack contains 6x80s packs or 480 wipes.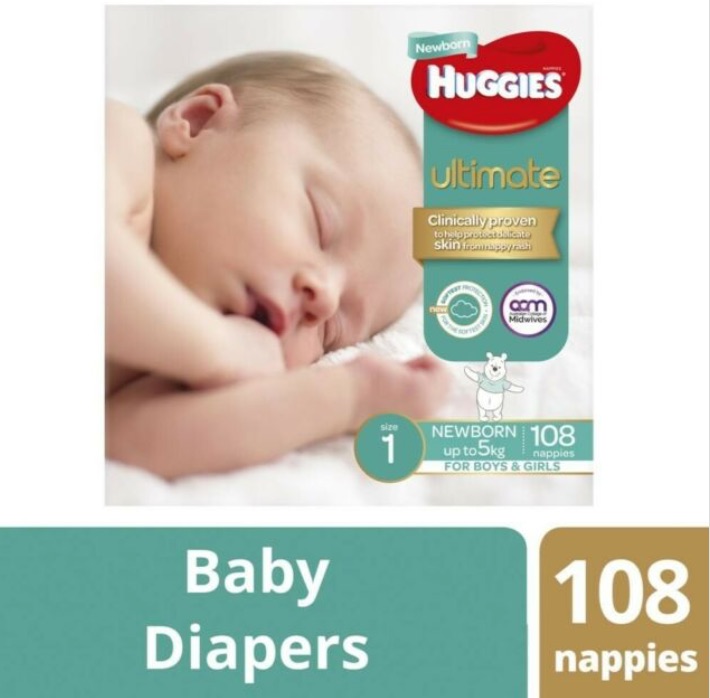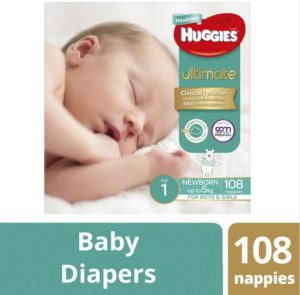 Huggies Ultimate Newborn Nappies Size 1, 108 Pack
Coles on ebay  $25 (you save $5)
The Ultimate Newborn nappy features:
– Up to 12 hours protection, perfect for day and night usage.
– A wetness indicator which turns from yellow to blue when wet making it easier to know when to change.
– The revolutionary 3D UltraAbsorb® layer that draws runny bowel movements away from baby's skin, leaving it cleaner and drier.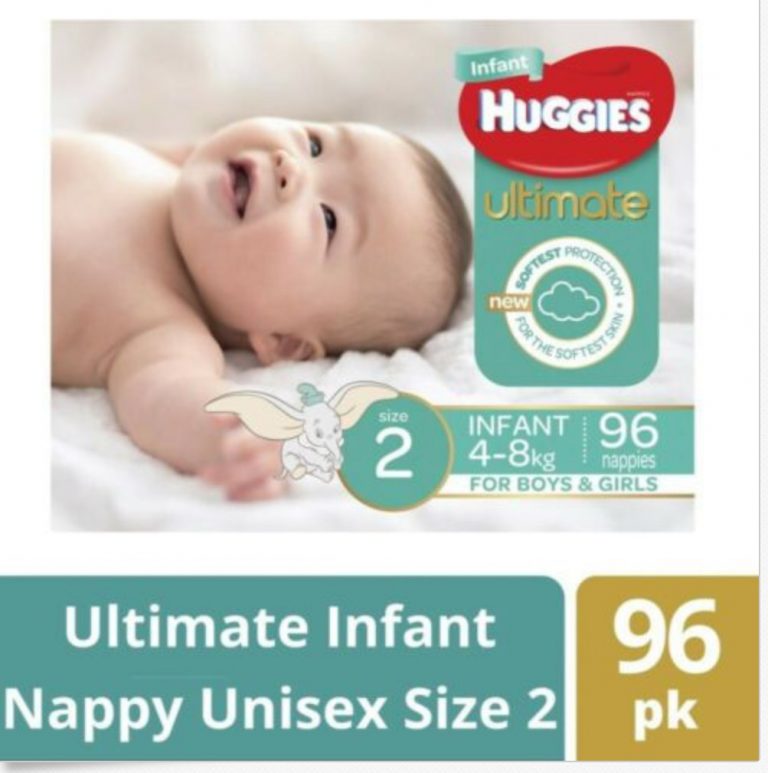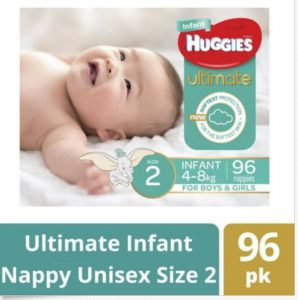 Huggies Unisex Ultimate Infant Nappy 4-8kg Size 2, 96 Pack
Coles on ebay $25 (you save $5)
The Breathe Dry® cover makes the Ultimate nappy and diapers range Huggies most breathable and has been clinically proven to help prevent nappy rash.
With up to 12 hours protection and a DryTouch® layer, that instantly absorbs wetness springing back dry the Ultimate nappy range for Infants is ideal both as a day and night nappy.
Huggies Ultimate disposable nappies are Huggies softest nappy featuring cotton-like softness to gently hug your baby
Huggies infant nappies are endorsed by the Australian College of Midwives as the preferred choice for baby
The Ultimate nappy range features silky soft sides providing superior protection from leaks and red marks around the legs as well as a soft and stretchy waistband for all round protection.
Huggies Ultimate Infant nappies are ideally sized for babies weighing up to 4-8KG.
Disclaimer: This article contains affiliate Ebay links. This means that should you make a purchase we may receive a small commission at no extra cost to you. The reason we have chosen to include Ebay links is because as parents ourselves, we appreciate time-saving, and money-saving tips. By shopping all of your favourite stores in one place, we think you'll enjoy a seamless, streamlined shopping experience.