Despite the Season Six Finale of Game of Thrones (GoT) airing last Monday night, parents are using the popular drama series as inspiration to name their baby. The trend is set to rise after a record viewing of the finale, with the show being the number one program last Monday night on Foxtel.
Unlike many TV series where the audience drops off after a few seasons, GoT has a growing audience in Australia and season six recorded a 600 per cent rise in views than season one.
The growing popularity of the show has influenced parents when naming their baby.
In the US, there were 1135 children named Arya last year, 241 named Khaleesi, 67 called Daenerys, 59 Snows, 15 Theons, eight Briennes, and five named Robb, influenced by Robb Stark.
Last year in Britain, 244 Aryas, 53, Khaleesis and a handful of baby Daenerys, Sansas, Theons and Tyrions were introduced to the world.
In an age where parents are wanting unique names for their babies, GoT may just offer the right inspiration for that distinctive name parents are looking for.
Here is a list of 83 baby names for parents-to-be, who love GoT. The names include the good, bad and shady characters.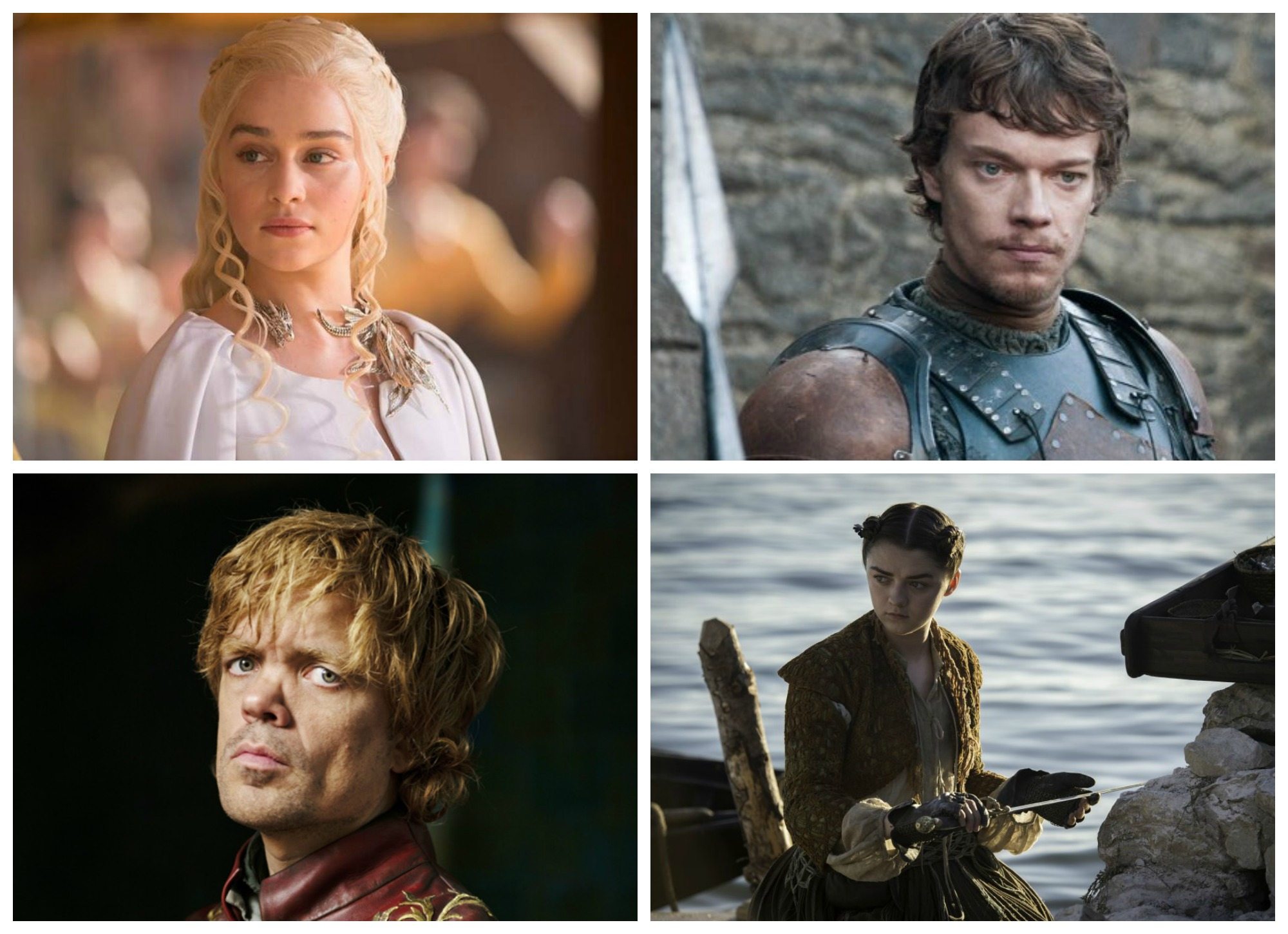 Baby Names Inspired by Game of Thrones
Girls
Brienne
Meera
Margaery
Sansa
Ygritte
Shireen
Catelyn
Lyanna
Yara
Daenerys
Gilly
Arya
Asha
Cersei
Melisandre
Mordane
Myranda
Elia
Talisa
Myrcella
Ellaria
Jeyne
Missandei
Arianne
Olenna
Roslin
Osha
Shae
Walda
Selyse
Ros
Lysa
Penny
Obara
Unella
Tyene
Nymeria
Boys
Bronn
Benjen
Bran
Robb
Roose
Petyr
Kevan
Euron
Tyrion
Bryden
Davos
Eddard
Jojen
Jorah
Samwell
Rickon
Loras
Edmure
Tywin
Gendry
Jaime
Mace
Trystane
Olly
Podrick
Stannis
Jaqen
Drogo
Oberyn
Sandor
Gregor
Joffrey
Varys
Renly
Hodor
Jeor
Tommen
Daario
Quentyn
Jon
Mance
Tormund
Viserys
Lancel
Ramsay
Theon
Would you name your baby after a Game of Thrones character? Hypothetically, which one would you choose? Or have you named your child after one of the characters?