A study published this week in the journal Pediatrics, researched the effect of three techniques used to treat babies with sleeping problems. The study was done on 43 infants aged 6 to 16 months, who were randomly placed into three groups. The first group, parents tried graduated extinction, known as controlled crying, which allows babies to cry for short, prescribed intervals over several nights. The second group tried bedtime fading. This technique asks parents to delay bedtime in 15-minute increments so the child becomes more tired and isn't able to fight sleep. The third group was just given sleep information.
The studies measured the babies' stress and mothers' stress. Twelve months after the intervention, parent-child attachment was studied to see if any of the training sleeping techniques had emotional or behavioural problems in the children.
Michael Gradisar, an associate professor of psychology at Flinders University in Adelaide who was the first author on the new study explained the team were interested in the hypothesis that there are long-term consequences from doing a sleeping technique like graduated extinction.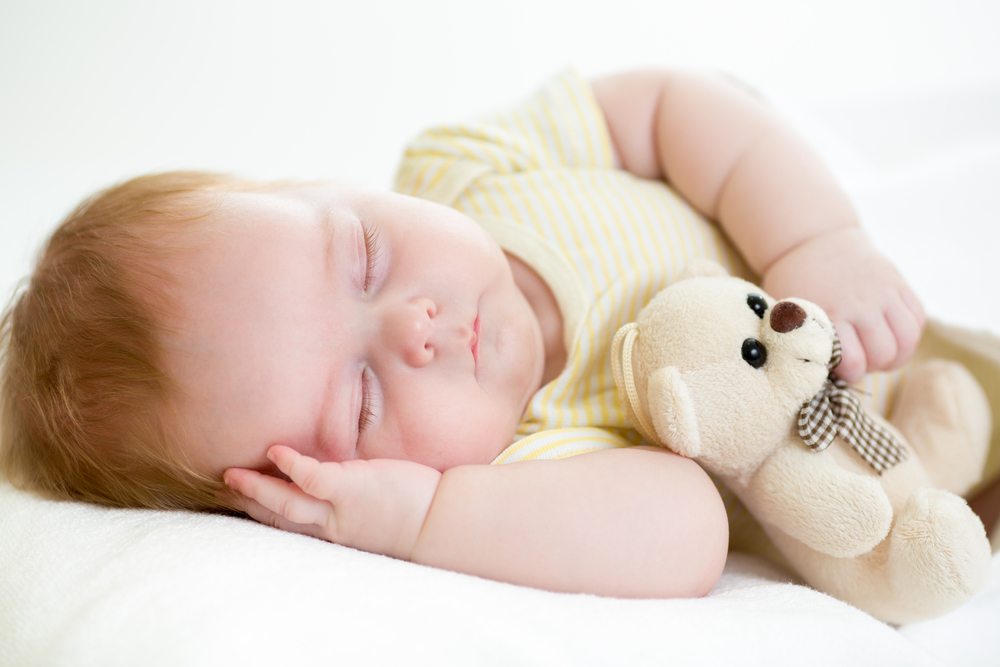 The results showed
• Graduated Extinction and Bedtime Fading decreased the time it took for children to fall asleep.
• Graduated Exctinction reduced night time wakings
• All the saliva tested for the stress hormone, cortisol, in the babies for all three groups were in the normal ranges, however they did decline in the afternoon for the two groups that were being sleep trained.
• There was no difference 12 months later in the measures of the children's emotional and behavioral well-being for all three groups.
This study was followed another study from 2012, where children at age 6 were checked for their mental health, stress regulation, sleep and other behaviours in the parent-child relationship.
Dr. Anna Price, a postdoctoral researcher in pediatric psychology at Murdoch Childrens Research Institute in Melbourne, who was the first author, explained, "We measured cortisol in saliva. We also looked at parents' mental health as well, all the effects the early program might have had on their later development and behavior, and the two groups looked very similar on all the measures."
The Early Human Development journal, published in 2012, shared the results of another study on infant cortisol levels which said behavior techniques can be highly stressful for infants and even though the babies weren't crying, didn't mean they weren't distressed.
"You have to be responsive. You can't let them cry for long periods of time." Said Wendy Middlemiss, an associate professor of educational psychology at the University of North Texas, who was the first author on that study.
The study caused debate by Dr.Price and Dr. Gradisar who wrote letters challenging the cortisol methodology in response to the study.
All the researchers agreed that it was important for parents to feel comfortable in whichever method they chose to sleep train their infant.
There's no lasting evidence that one sleep training method will do lasting damage.
The emotional and mental toll on parents who are sleep deprived also needs to be taken into account. Sleep helps parents… be better parents. They can think clearer and can react rationally to situations that happen throughout the day.
To work out the best sleep technique for your baby, talk to your doctor and work out what will work best for all involved.
As one pediatrician, Perri Klass, explained in an article for the New York Times, "What your baby needs most is a loving family, which ideally includes parents who are enjoying the adventure. And no expert can tell whether you are enjoying the adventure better than you yourself."
If that means getting more sleep, don't be afraid to look at a technique that will help, providing it doesn't require placing the infant in a dark room to cry for hours.
What do you think about the results from the studies? How do you handle sleep deprivation? Have you tried sleeping techniques with your child to get them to sleep? Which ones have or haven't worked for you?