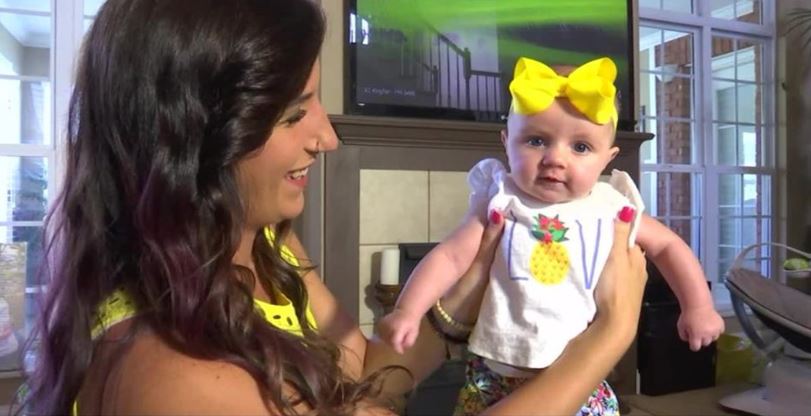 This Professor's Response To a Single Mum Will Warm Your Heart
The world needs more professors like these.
When single mum and student Morgan King couldn't get to her university class, as she had no one to take care of her three-month-old daughter Korbyn, the professor offered an incredible solution.
The 21-year-old emailed her professor to explain the reason for her absence from class, and her professor responded in the most kindest way.
The email response back said, "I'm so sorry that childcare issues are what caused you to miss class today.
"In the future, if you are having trouble finding someone to watch Korbyn, please feel free to BRING HER with you to class.
"I would be absolutely delighted to hold her while I teach, so that you can still pay attention to the class and take notes."
Morgan was surprised by the response and overwhelmed by her kindness, she shared the email on Twitter where it was retweeted over 5,000 times and liked by more than 27,000.
Told my professor I missed class yesterday bc I couldn't find childcare & this was her response. I'm literally crying. So blessed/thankful😩😭 pic.twitter.com/3QaThJRXdo

— Morgan King (@morgantking) June 16, 2017
Professor Hunter explained in her email she was very serious about the offer and asked Morgan if there was any other ways she could offer support.
The young mum admitted to Knoxville News Sentinel that it was difficult juggling her studies in therapeutic recreation with work and caring for her baby.
"It is so hard," she said.
"But I am so determined to graduate and get my degree for Korbyn and I. It's not just about me anymore. I have to do this for us."
Having an understanding professor like Sally Hunter makes the juggle a little easier. Morgan told WBIR Professor Hunter had the "kindest, most helpful heart."
"It gives me chills just talking about it. She really wants me to succeed in her class. That just really spoke majorly to me," she said.