Adam Levine's beautiful and pregnant wife Behati Prinsloo has just shared her maternity purchase on Instagram and by the sounds of it, she couldn't be happier!
"Yup took the plunge. First pair of maternity jeans and it feels so good," she wrote on Instagram, with a photo of herself posing in the pants.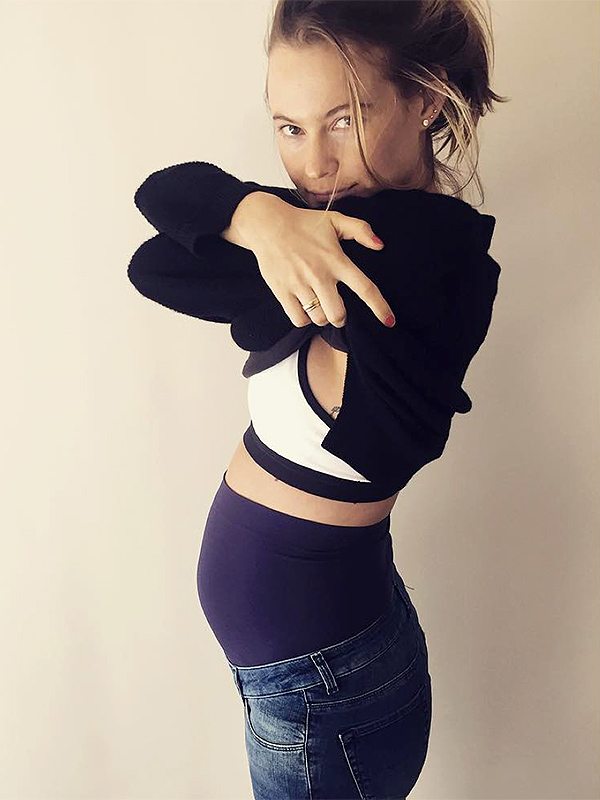 She loved the photo so much that she also made a black and white version and uploaded it on her Instagram account.
This will be the first baby for Maroon 5 singer Adam Levine, 36, and wife Behati Prinsloo, 26. Reports say she is already past her first trimester.
So cute.