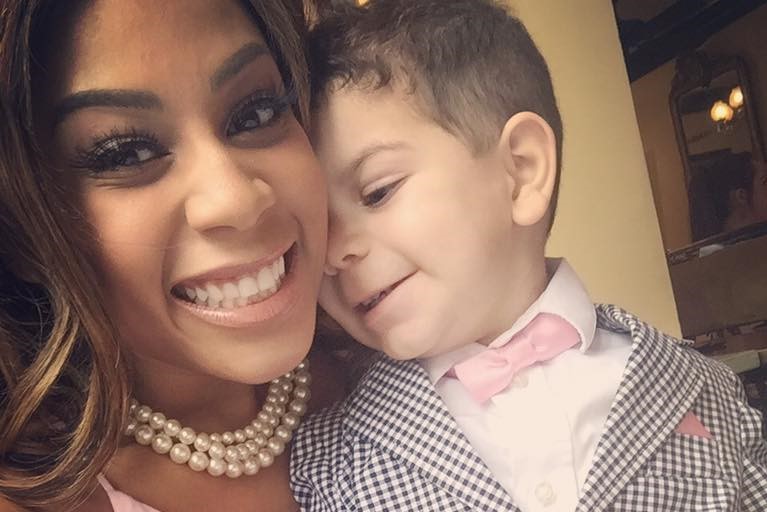 This Mum Gave Birth Just 3 Days After Finding out She Was Pregnant!
Usually, it's not hard to tell if you're pregnant. Everything shifts and changes –one day you're leading your life as normal, the next you are suddenly needing to pee every half hour and looking like you're smuggling scatter cushions under your jumper — front and back! There are loads of symptoms that come with the territory, and while not everyone gets all of the pregnancy indications, there are usually enough of them to tip you off.
Well… not always!
The amazing story of one mum from the US is coming to light after two years, and it is astounding, to say the least.
Imani Guillory Fruge was booked in for some scans after she developed a gall bladder issue. The nurse in charge of the ultrasound was looking through Imani's paperwork when she noticed she was also booked for an x-ray.
"The nurse was giving me an ultrasound, and all of a sudden, she started looking at my paperwork," Imani told USA Today.
"'You're getting an X-ray? You can't,' she said. She looked at me so puzzled, like I was nuts. And then, she looked at me, touched me so gently on my arm, and said, 'Sweetheart … do you know that you're with child?'"
She did not know. And she wasn't just a little bit pregnant, either. She was eight and a half months along!
The couple assumed they couldn't have children due to medical issues, and it was completely normal for Imani to go months without a period.
"I was in a state of shock," she was quoted as saying. "I just started freaking out. It was like an out-of-body experience." We can well understand!
Imani was immediately booked for a full medical check up to ensure both she and her baby were in good health and happily, they both were. Her fiance Jason was away at work at an oil field but didn't come home immediately as the couple thought they had at least two weeks before the baby was to arrive.
But, just three days later, Imani woke in the night in immense pain. She was in labour. Imani and her mother headed to the hospital immediately. When they arrived they were greeted with stares of astonishment as Imani did not appear pregnant at all.
"They looked at me like I was nuts when I said I was in labour," she recalls. "But when they took me to the room, I was 10cm dilated."
Imani delivered her son, Jason Paul, via caesarian section after it was discovered that he was in a breech position. He weighed more than 6.5 pounds (2.94 kg) and was 19 inches long. Shortly after giving birth, the new family of three went home and started settling into a brand new life.
"There was so much love in the air," Imani explains. "From thinking we couldn't naturally conceive together, to having this gift in our arms. It was just beyond all expectations."
But there was one problem – neither Imani nor Jason had a clue what to do next!
"We didn't know anything," she says, with a laugh. "We had to learn everything. I didn't even know how to change a baby boy."
But how did Imani not know she was pregnant, for almost nine months?
"Every symptom that could have been a red flag, I was able to explain away," she says. "I felt some movement, but it felt like water sloshing around, so I took gas medicine. Around December (close to Jason Paul's birth), my pedicurist asked if I was pregnant because she said my feet were swollen – but I said maybe it was because I had been doing a lot of walking in New Orleans."
Source: Facebook/Imani Guillory Fruge