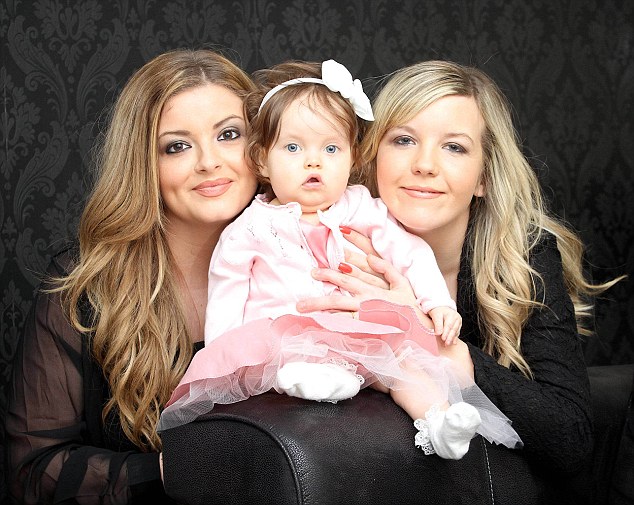 Image Credit: Daily Mail
A baby with a life-threatening condition has been saved after a transplant from her Mother's twin sister.
Star Reader was diagnosed with Biliary Atresia within days of being born and after undergoing an operation to have her bile ducts unblocked, her parents, Jade Reader and Matthew Bygrave, were told Star would need a liver transplant in order to survive.
Neither Jade or Matthew were suitable matches, so Star's aunt Shanell – Jade's twin sister – offered part of her organ and saved the little girls life.
Star's parents started questioning her health when they noticed her skin had a yellow tinge to it and hung around for a few weeks.
Doctors discovered the baby's bile ducts were blocked, a condition that can prove fatal if untreated. Following an unsuccessful attempt to unclog them, a liver transplant was the family's only option.
Speaking of the decision, Shanell said: 'I didn't hesitate to step forward to save Star. She's my niece and I would do anything to help her.'