This Car Seat Safety Hack Is Something Every Parent Needs to Do ASAP
Looking after our children and ensuring their safety is our number one priority as a parent. And while we may purchase the very best car seats that we can afford, then have them fitted to safety standards, there is something else we can do with our car seats that could help keep our children safe when it matters the most.
Have you ever considered what might happen if you and your family were in a car accident where you were unable to communicate with the first responders? What if you had very small children or little ones with special needs or medical conditions?
It is okay if you aren't injured and you can easily tend to your children and tell emergency personnel any crucial information that they need to know in that moment. But what happens if you are seriously injured and unable to communicate?
Mum Kaitlyn Lawson is an emergency medical technician (EMT) at the Frankton Ambulance Service in Indiana and shared the simple trick that she used for her own daughter's car seat to help keep her safe.
"Way too often do firefighters come upon a car wreck with child(ren) in the car who are too young to have any info and parents are unconscious," she wrote. "It takes 2 minutes of your time to write out child's name, DOB, parents' names, DOB, emergency contacts and any medical conditions, any meds your child is on and even child's doctor, then stick it to the child's car seat. This helps EMS a ton and can also help save your child's life."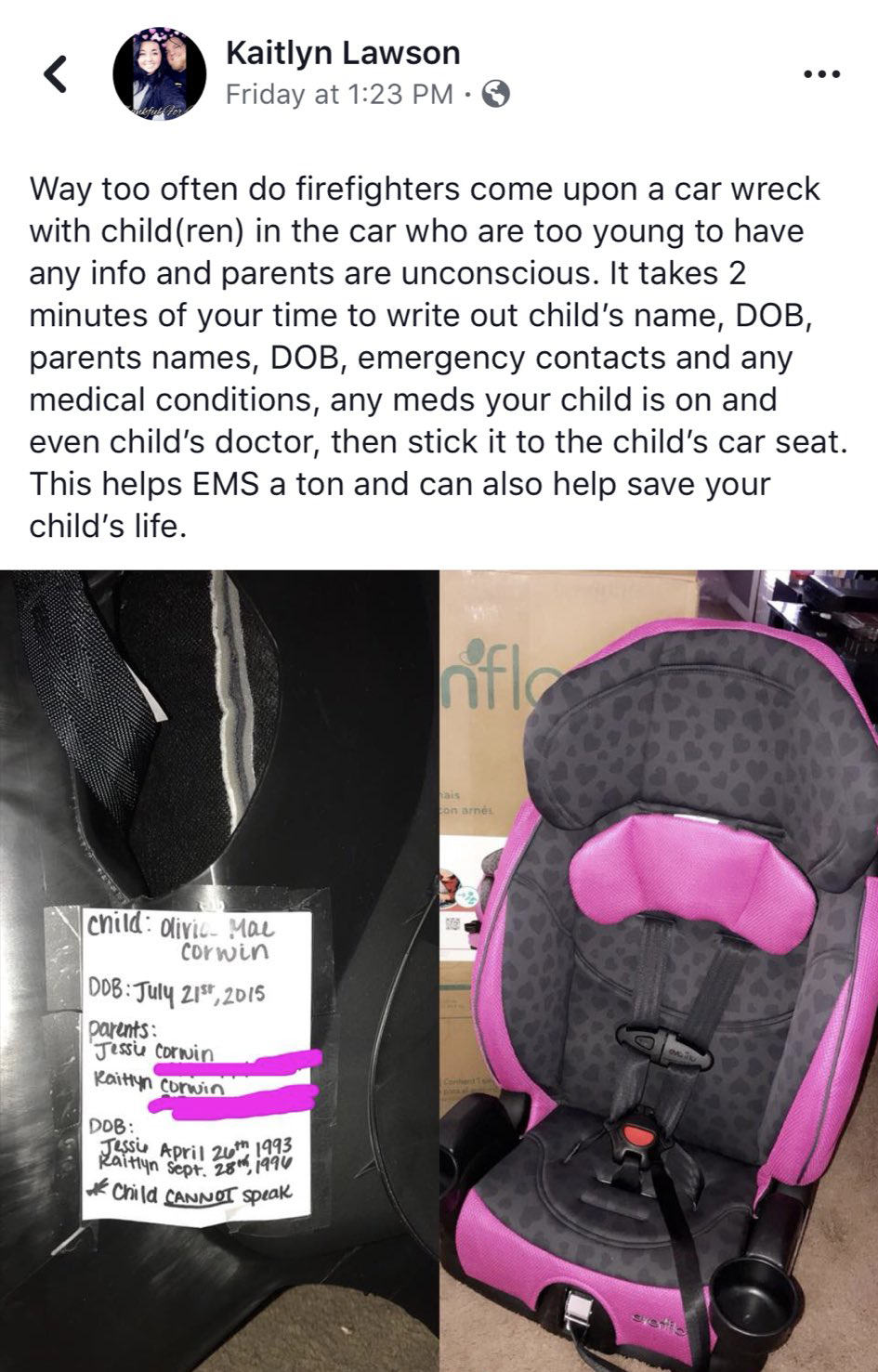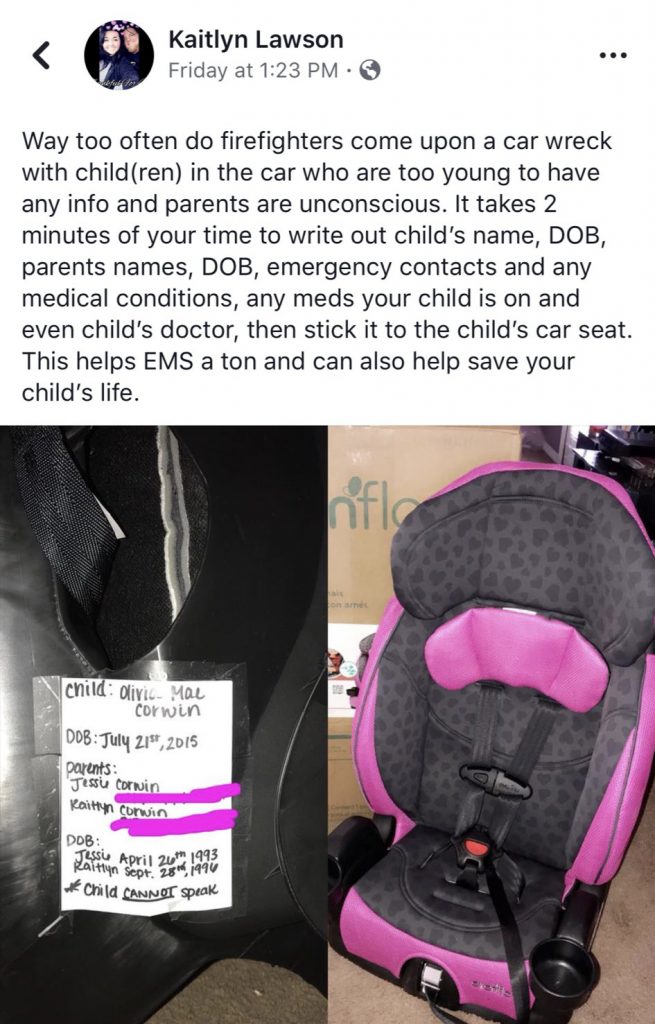 Kaitlyn taped the contact details sheet to the underside of her child's car seat as pictured above. This would be more effective if the details were attached to the side of the car seat that faces the door to make it easier to find in the case of an accident.
This genius idea only takes a couple of minutes and could literally be a lifesaver in the case of an emergency.
If you weren't comfortable with having your personal information in plain view, you could opt to have an emergency safety tag printed like this one:
We not affiliated with the company above in any way. Just thought it was nifty. You could also try Etsy or print up your own and secure to the car seat in a credit card sized clear plastic pocket.
What do you think of this idea? Will you be making one for your child's car seat?
Source: Facebook/Kaitlyn Lawson