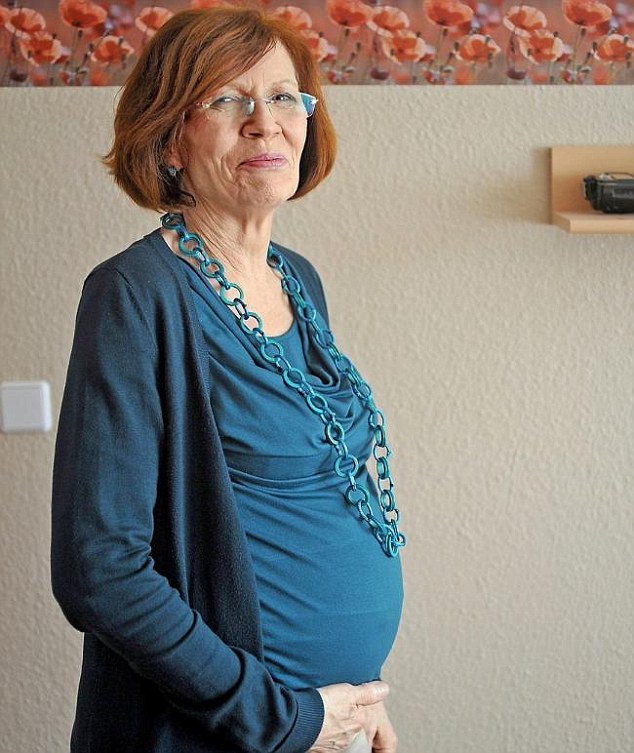 Image Credit: Daily Mail
German Annegret Raunigk who is a 65-year-old teacher and mother of 13 children, is set to be the oldest mother of quads.
Her latest pregnancy was the result of artificial insemination using both donated sperm and eggs.
Ms Raunigk, who is currently 21 weeks pregnant, said she was 'shocked' when an ultrasound scan showed she was carrying quadruplets. Her gynaecologist initially mentioned the possibility of a 'selective reduction', where one or more fetuses is aborted in a multi-fetal pregnancy, but she declined.
She said she decided to keep all babies seeing as she was fit for her age and capable of looking after them. She added: 'I don't think I will have any problems.'
Annegret has 13 children – the oldest is 44 – who are from 5 different fathers. She also has 7 grandchildren.
At present, the oldest woman to have given birth to quads is Merryl Fudel, who was 55 at the time. The oldest woman ever to give birth is Indian Omkari Panwar, who was believed to be 70.