The joy and experience of becoming a parent is not an easy road traveled by everyone who decides to extend their family. For some couples, it is a roller coaster of infertility and emotional and financial turmoil.
Infertility is defined as the inability to conceive a pregnancy after 12 months of unprotected sexual intercourse. It affects about 1 in 6 Australian couples of reproductive age. Causes of infertility are many and varied and involve male, female or a combination of factors.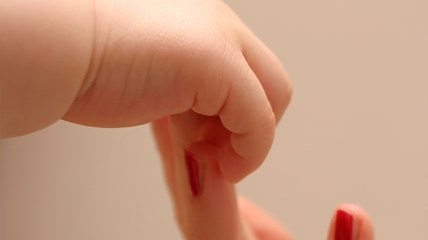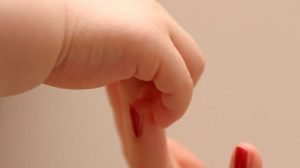 Many couples are forced to undergo IVF procedures to further their chances of becoming parents.
IVF (In Vitro Fertilisation) is a procedure, used to overcome a range of fertility issues, by which an egg and sperm are joined together outside of the body, in a specialised laboratory. The fees and costs are varied, and as it already stands, are by no means cheap or affordable.
Treatment
Costs correct at 1 April 2016
Cycle payment
Estimated out of pocket costs
1st cycle in a calendar year (safety net not reached)
Estimated out of pocket costs
subsequent cycles in a calendar year (safety net reached)
IVF cycle
$9,155
$4,365
$3,809
ICSI cycle
$9,885
$4,631
$4,076
Frozen embryo transfer (FET)
$3,435
$2,165
$1,935
Intrauterine Insemination (IUI)
$2,360
$1,831
$1,690
Ovulation Induction (OI)
$700
$700
$700
| | | |
| --- | --- | --- |
| Service | Cost | Medicare rebate |
| Embryo or sperm freeze | $450 (includes 6mths storage) | Nil |
| Surgical sperm collection | $675 | Yes |
For Evelyn Chemsworth, the recent Medicare proposed changes to the safety net are just another blow in her tumultuous journey into parenthood.
Rather than stand back and accept the cuts as a new reality, Evelyn has decided to take matters into her own hands. She has started a petition in order to help her cause, and that of many other couples, who are also struggling with fertility issues.
On her Change.org page she writes:
Infertility is not a choice – stop the new Medicare cuts making IVF unaffordable.
"Good afternoon
I write to you as a first time correspondent – I hope I do it well. Short of voting I have paid little attention to politics, something that will now forever change. So passionately do I feel about the safety net change that I feel propelled to contact you directly.
 As someone who has undergone 2 rounds of unsuccessful IVF since may 2015 it would seem my IVF and medical expenses have just begun. I am resolute to be a mother and indeed my wages and my husband's wages are now supplementing the emotional and physically draining roller coaster that is fertility treatment. We are roughly $5000 out of pocket each cycle after safety net – proposed changes will see this skyrocket to unsustainable amounts.
As full time workers and tax payers we are so grateful for the medicare and private health assistance we have had and we ask that you to help us continue in our attempts to be parents and look at reversing the decision that will impact so many desperate would be parents. I shudder to think how many people will be forced to forgo treatment and face a future of childlessness. It's a future I wish to avoid though it looms ever closer with the  recent decision.   
 I implore you to reconsider the changes to the safety net – we decided as a couple that we would not give up our quest to be parents however the safety net changes will directly impact how many more tries we have left available to us. I draw your attention to the following:
1.  The coalition government promised not to cut health funding;
2.  It is clear the cuts to the Safety Net will mean all ART / IVF treatment cycles will be much more expensive for patients;
3.  More expensive treatment cycles will mean it is more difficult or impossible to afford treatment;
4.  The changes will mean patients now have twice the out of pockets they had in 2005 as a percentage of total treatment costs; and
5.  This hurts me, ,my family and my ability to have a family.  
I thank you for your time"
Evelyn Chemsworth started this petition with a single signature, and now has 12,753 supporters.
To show your support for this cause, you can sign the petition
here
.