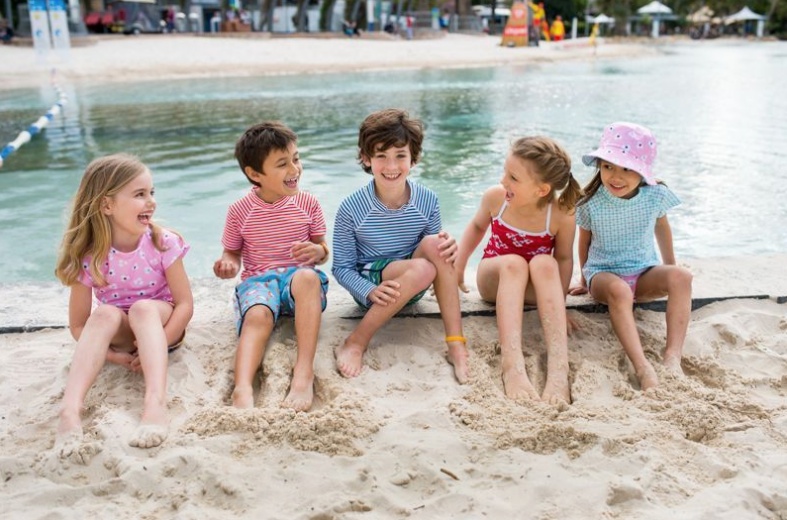 Sandy Feet UPF50+ & Chlorine-proof Swimwear
With summer on the way, and the temperature gauge already creeping up, many of us are already enjoying a more outdoor lifestyle; weekend walks along the beach, paddling and splashing in the sea, picnics and BBQ's with friends, and after school dips in the pool. This is the life, right?
Spending an increased amount of time outside, of course, also means that we have to be more aware of being sun smart. In my house it also means taking twice as long as usual to actually leave the house to go anywhere, due to frantically trying to locate multiple children's hats and coating every visible inch of skin in sunscreen. This is usually then followed by me scrambling in my handbag for my sunglasses only to find I have broken the arm off another pair! Let's just get to the beach already!
Regardless of my own misfortune with sunglasses, I do take protecting my children's skin very seriously which is why I choose swimwear for them with the maximum ultraviolet protection factor: UPF 50+. It's not unusual for them to spend several hours in their grandparents' pool on hot days, so I want to be certain that their swimsuits are providing them with the maximum protection. What I didn't realise until recently though, was that the chlorine in the water that often leaves swimsuits looking faded and washed out, can also potentially diminishing the UPF value of the swimwear.
Sandy Feet Australia's swimwear collection for girls and boys offers UPF 50+ protection and is made from the highest quality chlorine proof fabric. It won't fade in the sun or lose its UPF50+ value when worn regularly in chlorine. In fact, Sandy Feet offer a 12 month replacement guarantee on their swimwear garments.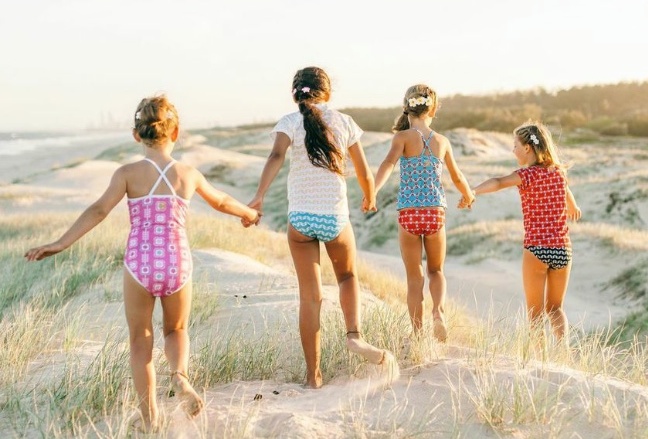 The girls' pieces come alive in a stunning rainbow geo design, a bold retro-red coral stem, and a lolly pink floral that is simply too cute for words! It includes long and short sleeve rashies, swimsuits, tankinis, bikinis, dresses and bucket hats.
The boys' collection features a striking shark motif, super-cool orange and hydro stripes, and cool crabs on an icy blue backdrop. It includes long and short sleeve rashies, board shorts, trunks, boy legs and hats.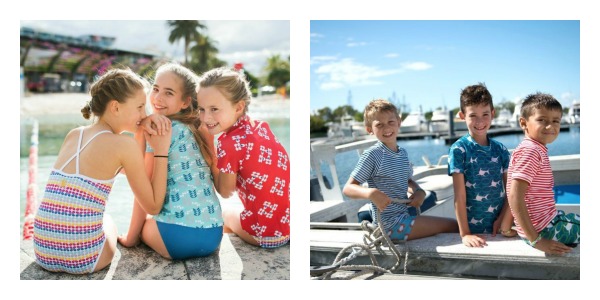 Designed for active kids, Sandy Feet swimwear features tailored, athletic cuts in stunning Scandinavian inspired prints. Team this with the UP50+ and chlorine-proof technology that allows swimwear to withstand the rigours of salt, sand and frequent dips in chlorine pools, and Sandy Feet is a stand out Australian swimwear brand to me.
Visit www.sandyfeetaustralia.com.au to see the full range of boys and girls swimwear.
Sandy Feet offers FREE delivery for orders over $50.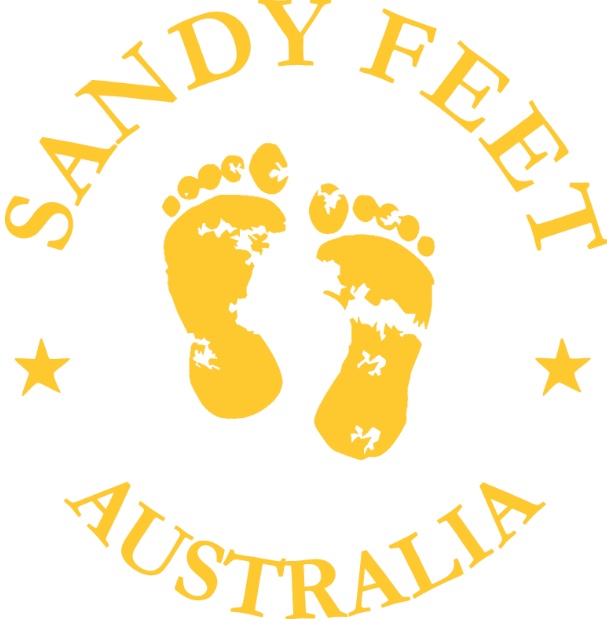 Giveaway
Sandy Feet are giving you the chance to win 1 of 3 $100 gift vouchers to spend in their online store. To enter simply complete the entry form below.