WIN $150 Worth of Speedo Products of Your Choice
With 4 children who are all little water babies, we have been through a few swimsuits in our time and I must admit, Speedo have been the ones that seem to stand up to the trials the kids put them through.  Whether we are splashing around at the pool, playing at the beach or facing the School Swim Carnival for the first (or second) time, we know we are covered.
Over the last few weeks the kids have been putting this seasons' Speedo swim range through its paces and I certainly wasn't going to miss such a fine excuse to head to the pool or beach.
Speedo have such a huge range of colours and designs that choosing which one is the only problem we have ever encountered.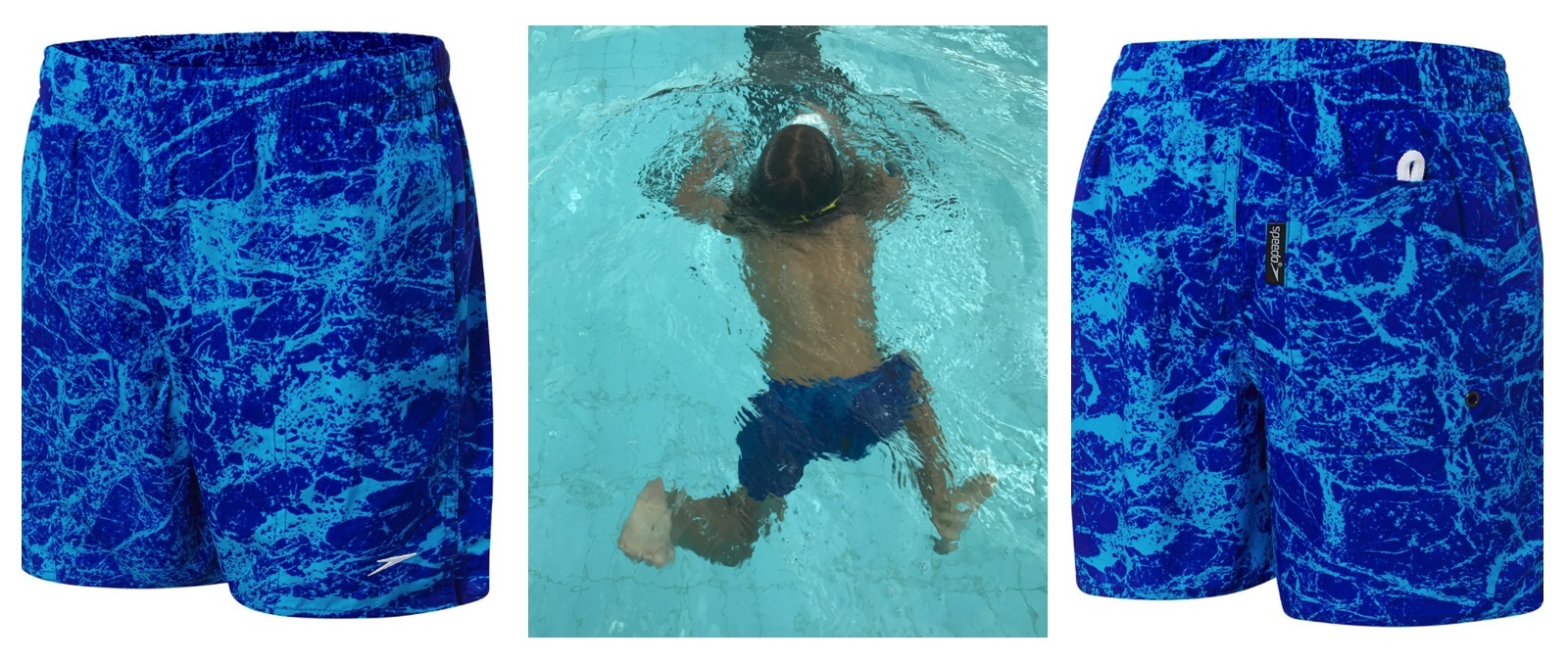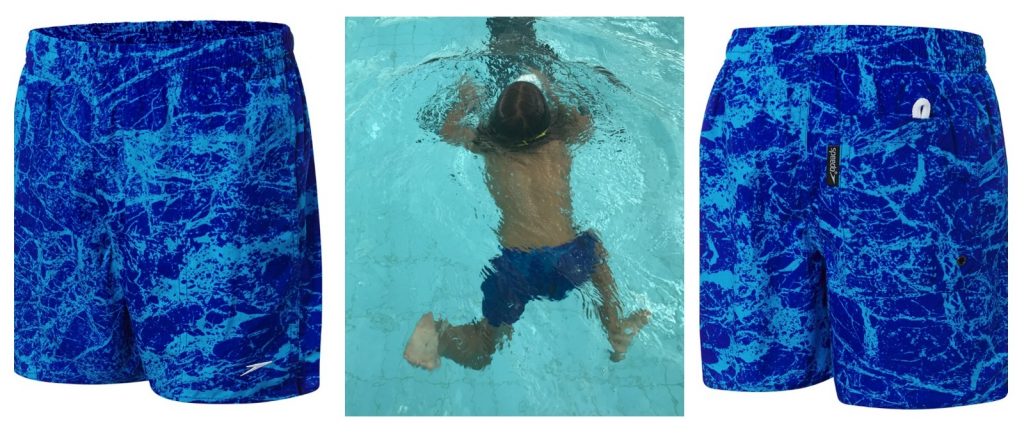 The Speedo Swimsuits, Aqua Shorts and Jammers are all made with Speedo's exclusive Endurance+ fabric making them last longer and are 100% chlorine-resistant.  They also boast to prevent snagging and fading 20 times longer than other swim fabrics, which is a great benefit knowing that their swimmers will last!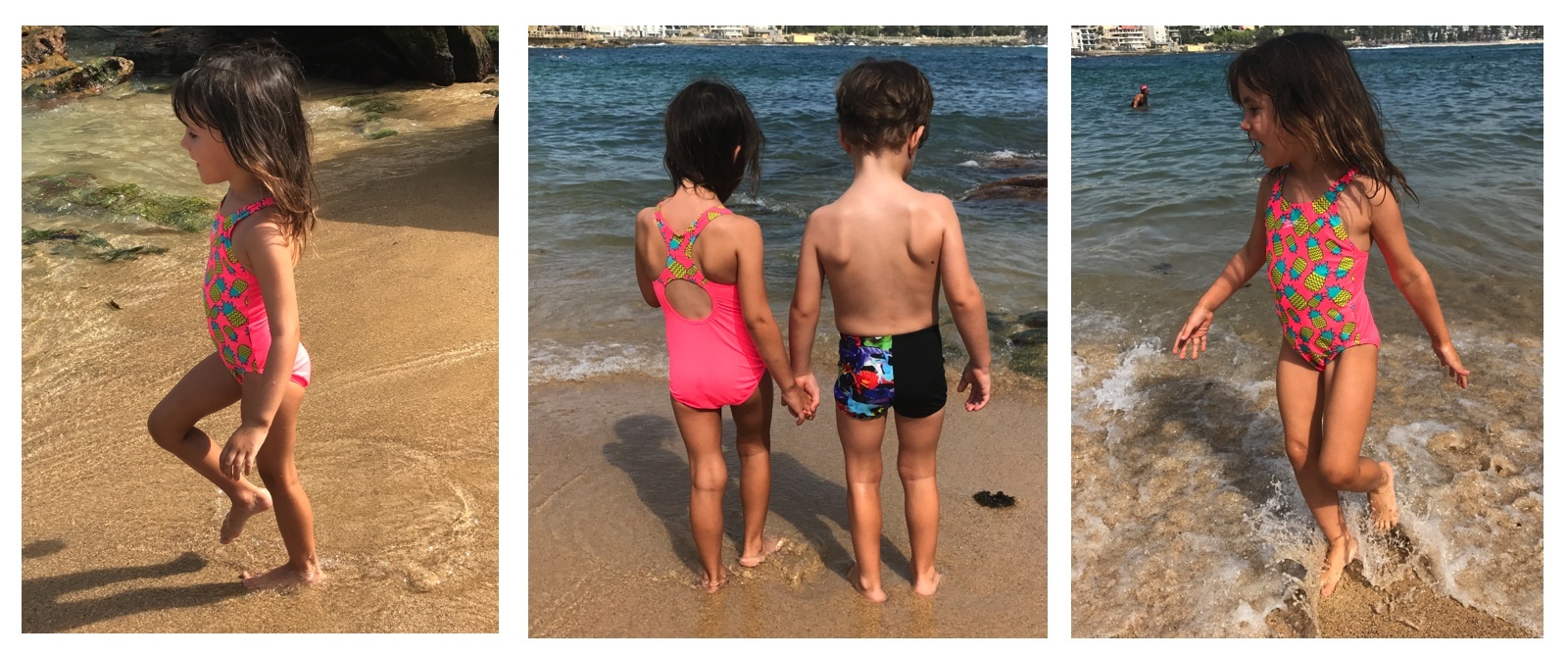 Little miss 4 ½ was delighted to be sporting the simply gorgeous Toddler Girls Medalist Pineapple/Chewing Gum Swim suit, which she calls her 'Special Racing Swimsuit' as she swears it makes her go faster. The fit of the Girls Medalist swimsuit is perfect and thanks to the 4 way stretch its really soft of her shoulders and tops of her legs making them really comfortable to wear, which is why it's her favourite swimsuit to wear every time.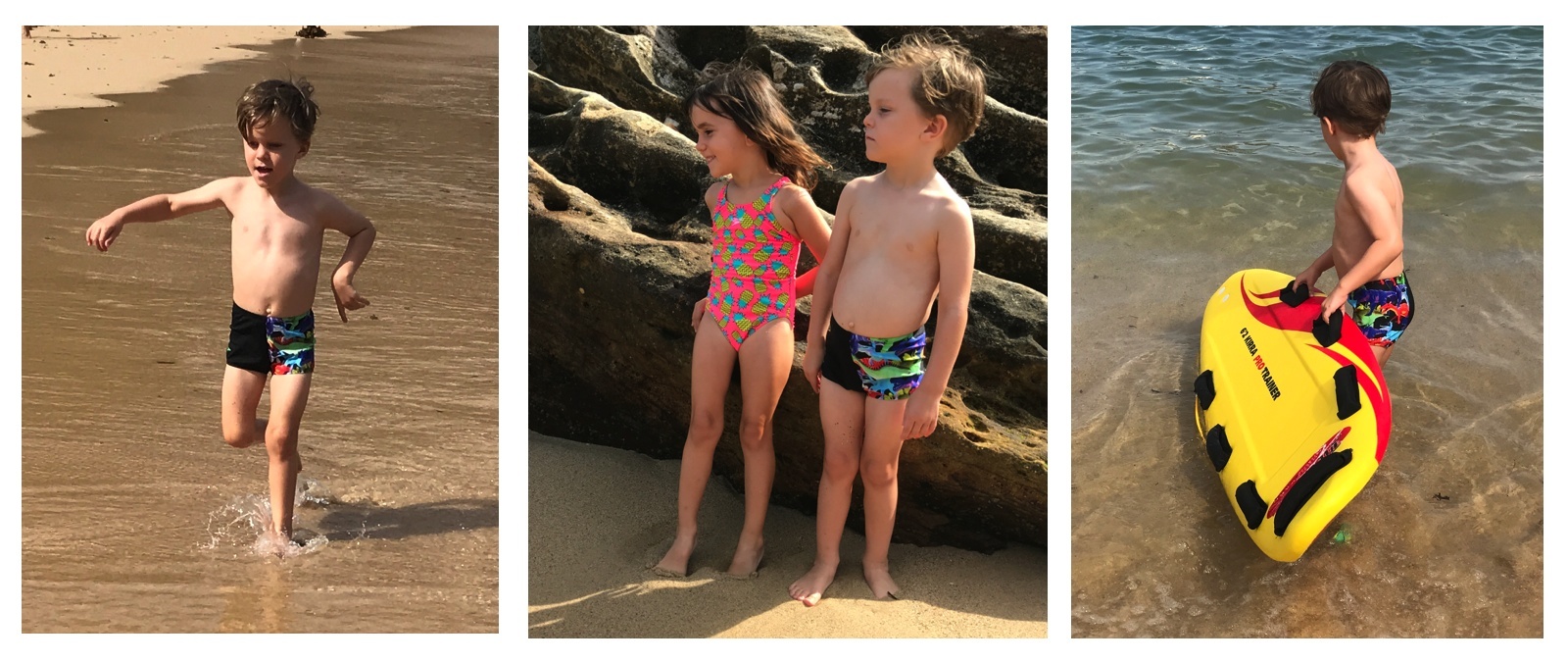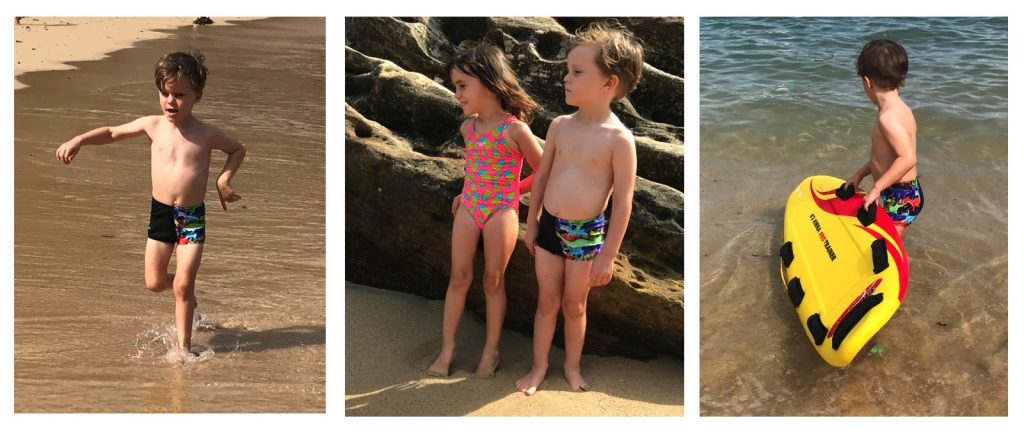 Little Mr 4 ½ was equally excited to be testing out the Toddler Boys Aquashorts cool Dino Park/ Black design. With all of the benefits of his sisters' swimsuit and an additional draw string to ensure that they fit well around his waist; he was creating tough competition in the looking-cool-stakes and has been very proud to be making a splash in his new swimmers.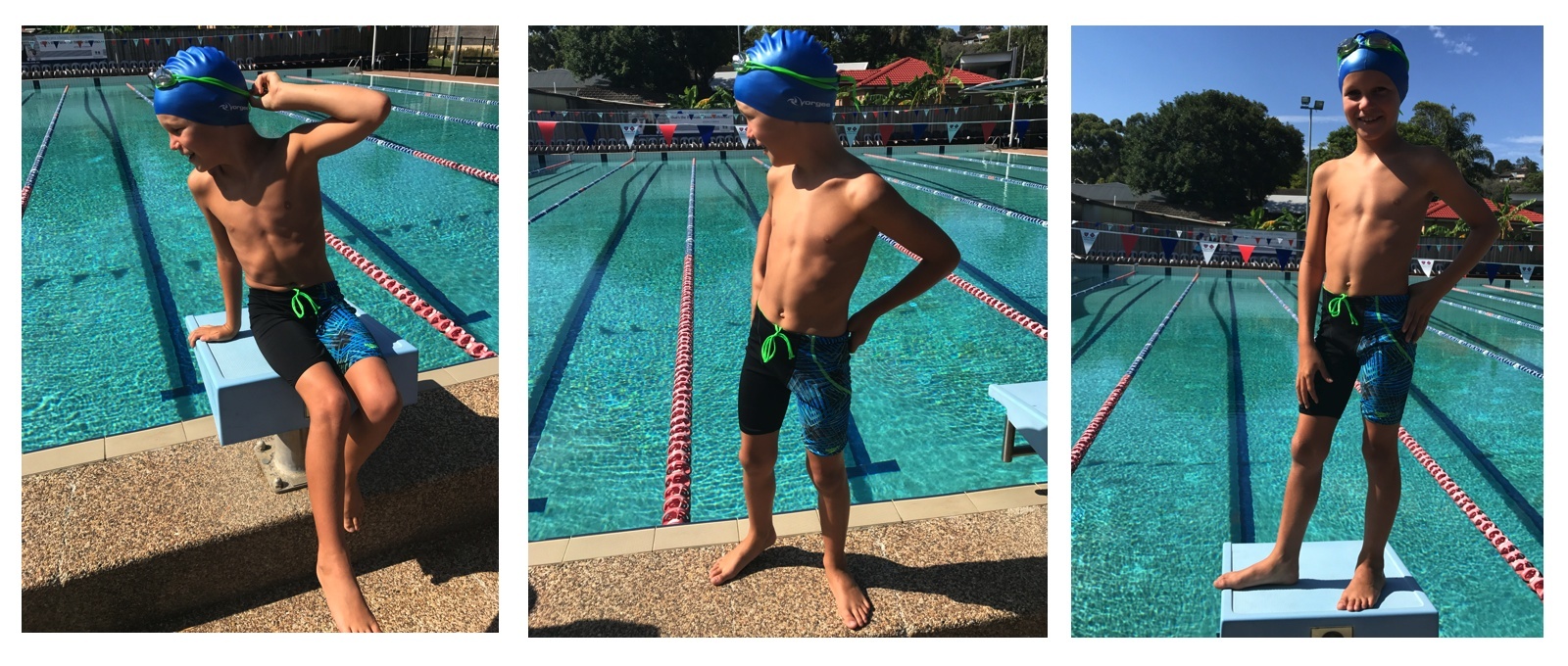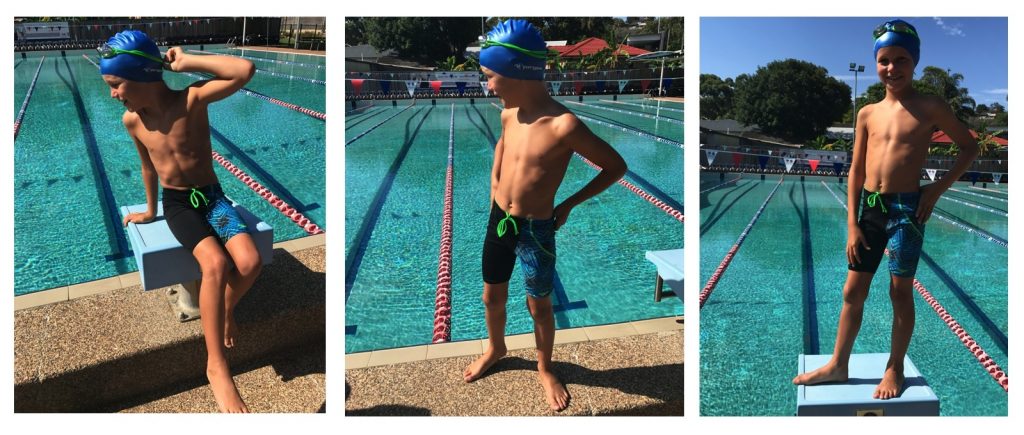 The Boys Flipturns Jammers Eruption/Black came with perfect timing for Mr 8, who has been swimming 3 times a week in preparation for his swim carnival. The fun and vibrant design suits his age perfectly and seems to give him a little hop in his step as he steps out onto the pool side knowing he looks pretty trendy.  The design is really comfortable and flexible making them his first choice for carnival day and to be honest he didn't seem too worried about what place he would come or the fact that it was raining on the day; he was just going to have fun and it showed!
The Boys Watershorts in Marble are the perfect choice for Mr 7, who loves nothing more than jumping in the waves or diving into the water without a care in the world. They are a super light fabric, so they are both easy to swim in and to just hang out in and dry super-fast, so, according to Mr 7 "There is always time for a quick dip when you don't need a change of clothes" 😉
Speedo have something to suit everyone and with so many trendy, vibrant and fun designs they are a real winner with the kids and with such great quality fabric that lasts they are a winner with Mum too.
Thanks to Speedo we have $150 worth of Speedo Products of your choice to GIVE AWAY to one of our lucky readers.
Simply enter below and good luck.
Written by Julie Williams
Disclosure: The author was gifted this product for the purpose of giving an honest review. All thoughts and opinions are her own.
GAM – Speedo
$150