If there's one thing that drives every mum insane, it's seeing piles and piles of toys thrown around the room. No order. No organisation – just one HUGE pile of mess! But it doesn't have to be that way… you can have beautifully organised toys AND keep your sanity in check. Check out these clever ways to organise your kids toys and kiss goodbye to mess-induced stress forever.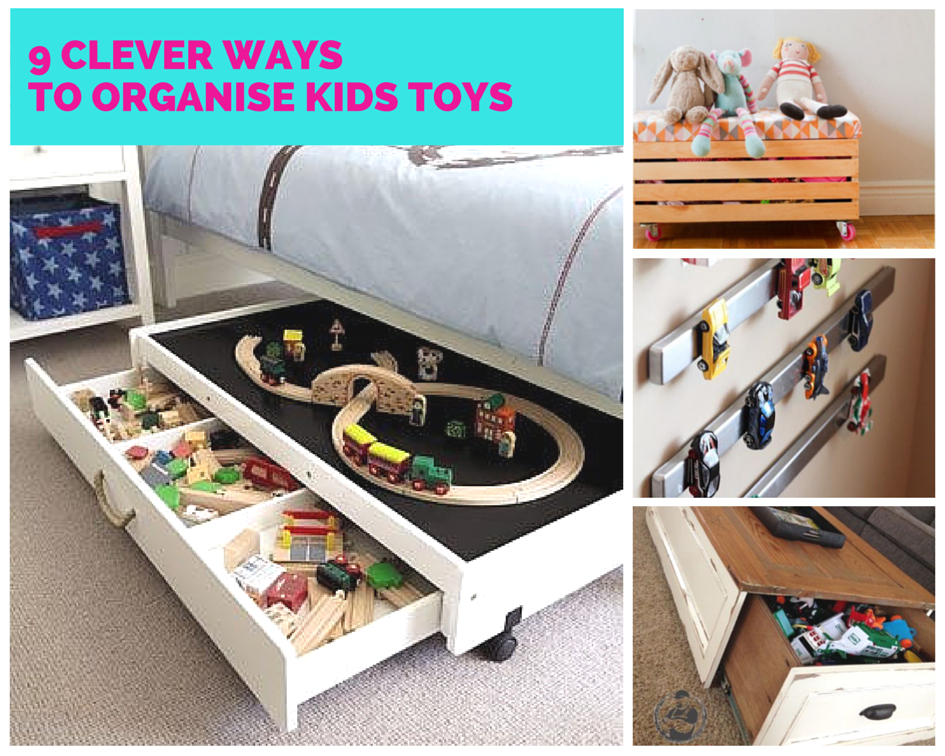 If you've got Lego lying around your home (and let's face it… who on earth doesn't?), then a homemade sack is the perfect solution. If you're handy on a sewing machine then make your own, but if not, ask a friend or relative to help out. Include a clear plastic window at the bottom so your little one knows exactly what's in each sack (without having to pour out the entire contents to find out!).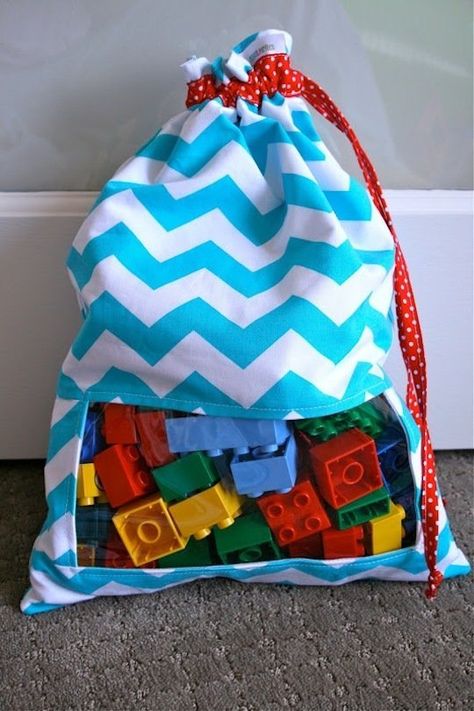 Image: Apartment Therapy
If you throw a pile of Barbie's into a pile of toys, you can be guaranteed you'll end up with knotted hair and missing legs, but if you store them in a pocket/shoe holder all your problems will disappear. You can buy these from most $2 discount stores.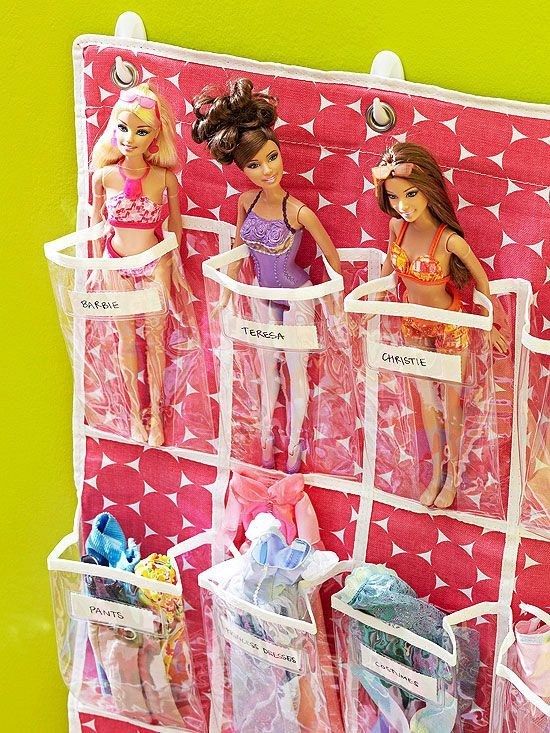 Image: Buzz Feed
Trundle beds aren't just handy for adding an extra sleeping spot to your home, they can also be used as under-bed storage. They're easy to pull out and are great for being able to see exactly what's in there!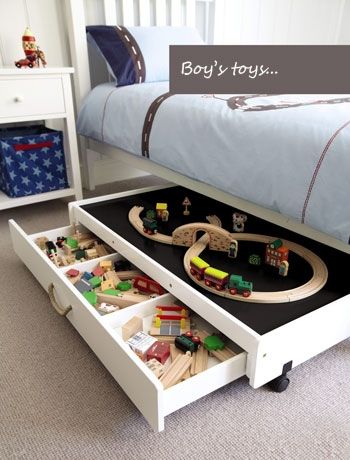 Image: Love Home UK
If you have an old bookshelf lying around, fill it with storage buckets from your local $2 discount store. Stick on labels to make it easy for your little one to put their belongings away.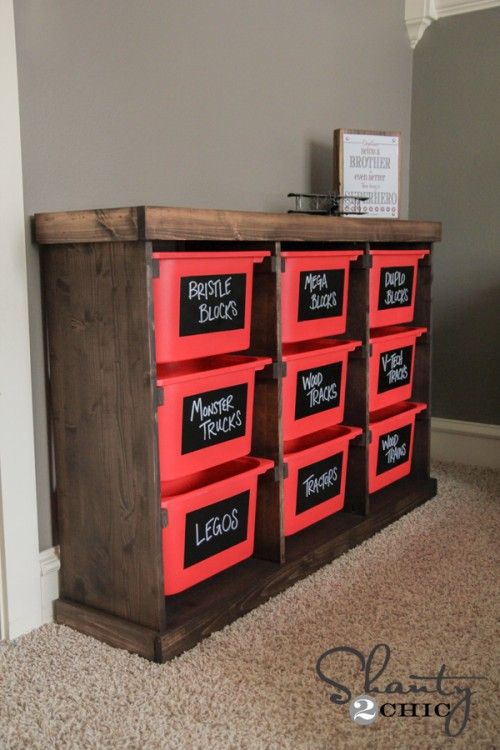 Image: Canalvie
Hangings baskets are the perfect space savers. Make sure that the most used items are at kid-friendly height, while less popular items can be placed in the higher baskets. This is perfect if your child has a small bedroom.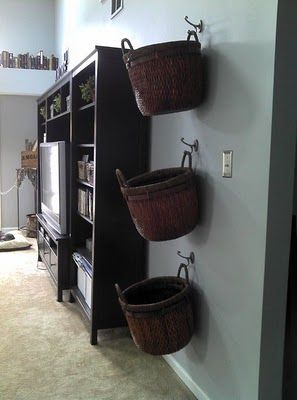 Image: Babble
Hanging baskets aren't just useful in the bedroom, hang one from your shower rail for an easy way to store all of your bath toys.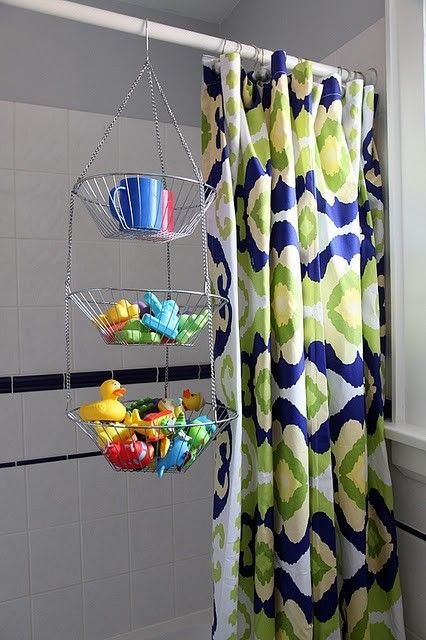 Image: Mommy Shorts
If you're a bit crafty, then why not make your own moveable toy holders with cushions on top. These multi-use storage solutions can be used as a seat or as the perfect spot to pop away all of the toys. And best of all, they can easily be moved around the room as you like.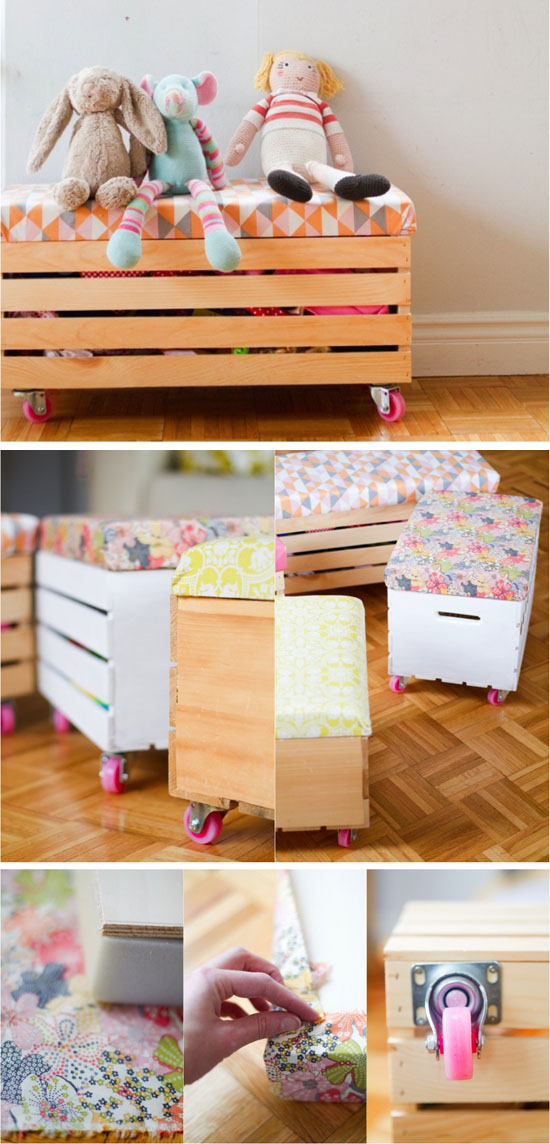 Image: Mommo Design
A magnetic rail is the best way to store matchbox cars. Not only does it allow your child to see all of their different cars, it actually looks kind of cool as a wall feature!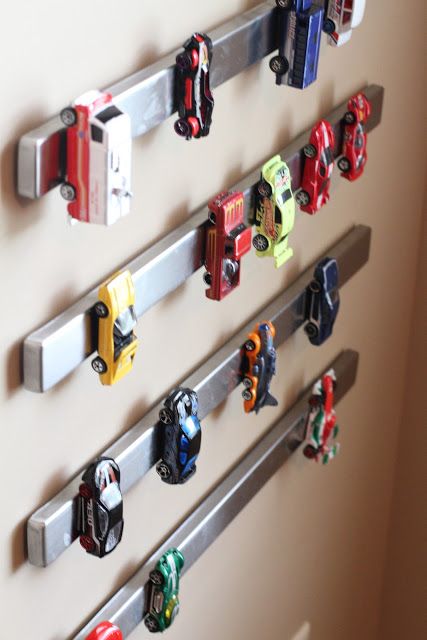 Image: Keeping Up With The South
Keep your living room looking nice and tidy with a trendy coffee table that stores toys in the pull out drawer. Now that is clever!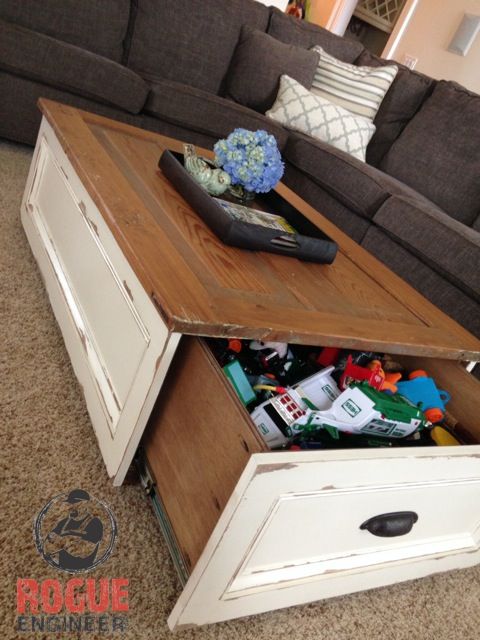 Image: Hometalk
What clever ways do you use to store your kids toys at home?