Maria Kang and Her New Approach
The other night as I was scrolling through my Instagram feed I paused on an image that caught my eye. It was of Maria Kang posing in her swim suit. I don't follow Maria Kang for a reason, so the image sparked a particular curiosity within me. An unspoken curiosity that most females can relate to.
Bottom line is, we like to suss out other women. We do. It's the truth. I don't know why, maybe it's because of some sort of masochistic pull from our subconscious in order to support our self doubt when we are feeling particularly emo. Maybe it's to spark up some motivation within us to put down the pizza and pick up a salad. Maybe it's because we are all in silent competition with each other. Or maybe we just appreciate the female form. Whatever the reasoning behind it, we do it. That's why the Kardashian's are so famous and that's why we have such a problem with unrealistic body image issues. Whether we like it or not, our curiosity fuels the fire.
I can try to pretend that I'm happy with my post baby body, but truth be told, on some days it gets me down. It does. I'm ashamed to admit it, but there it is. I want to be a good role model for my children, but there are certain areas, particularly my lower abdomen that try as I might, just won't repair itself. Most days, I don't think much of it, although some day's it does play on my mind.
As it's the middle of winter and I'm not feeling particularly inspired on the fitness scale (or any scale for that matter), I hesitated before I clicked on the image. In the past I haven't been very impressed with the way she promotes her fitness campaigns. You can read about my issue's with that here. I wasn't in the mood for some holier than thou approach from some celebrity on how to lose my mummy apron. I already felt pretty shitty about myself, especially since I was eating a bag of peanut M&M's at the time, but the lure of comparison was too strong.
So I clicked on the image.
"The difference between these two pics taken over ten years apart is a glass of weekly wine, daily dark chocolate, no more binge eating and a greater sense of self. My world today isn't dictated by my workouts, my meals or my insecurities. It's about balance, passion and faith. I may not have a six pack, but it's ok, I know what it takes to get one."
I was shocked, and in a good way. I was so used to her arrogant approach to fitness that I had already formed my opinion of her, and I'm not going to lie, it wasn't good.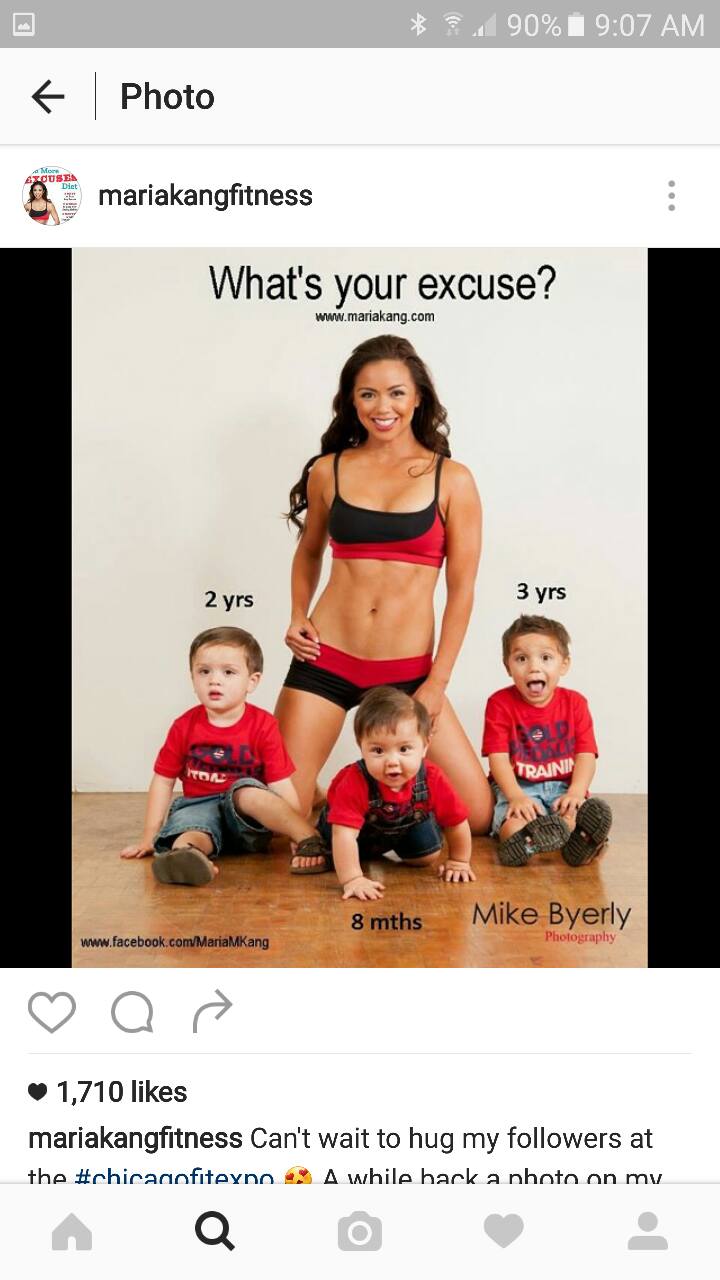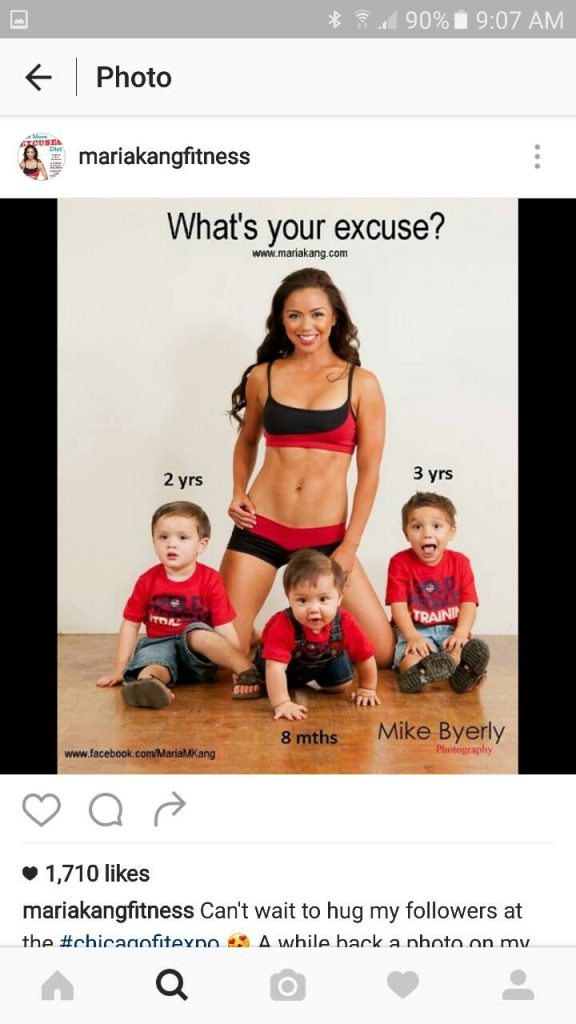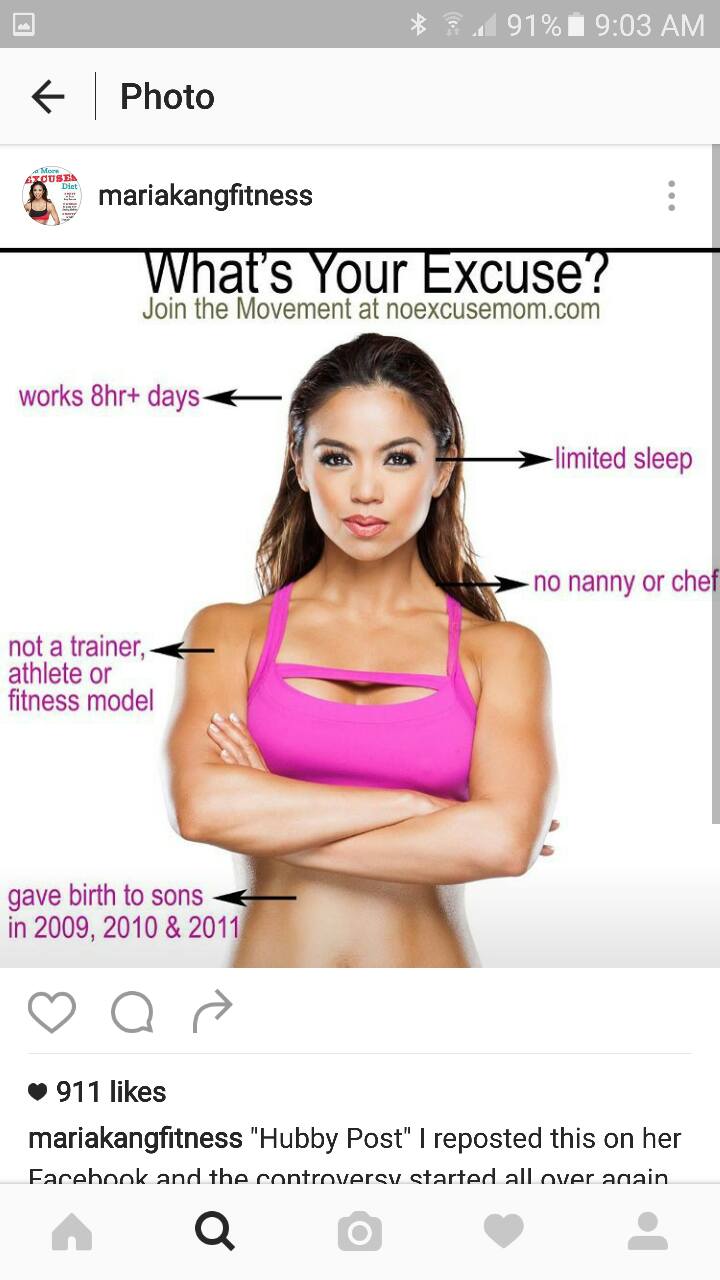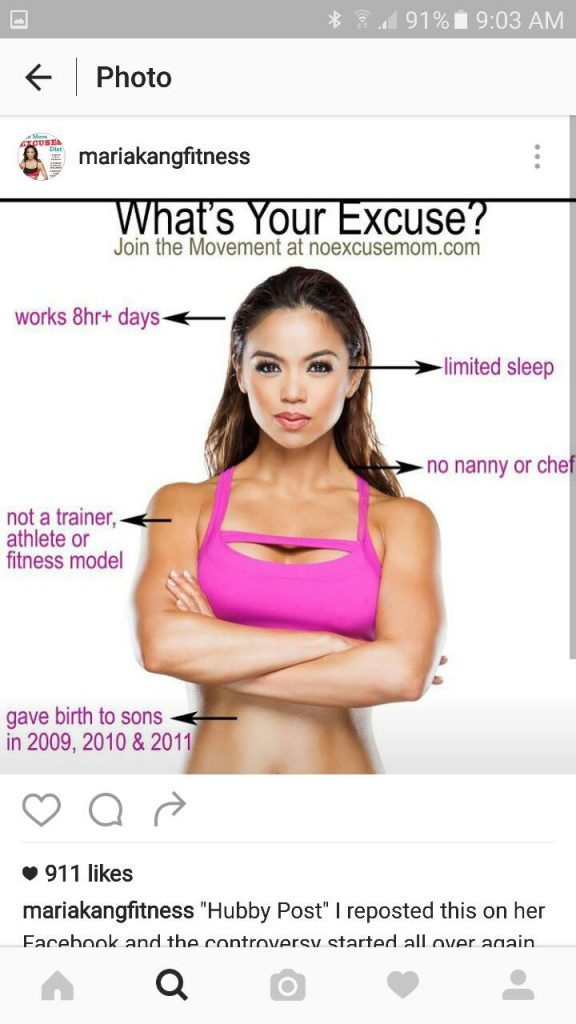 As I kept scrolling through her feed, I was pleasantly surprised. It seemed as though she had undergone a transformation, and not just of a physical nature.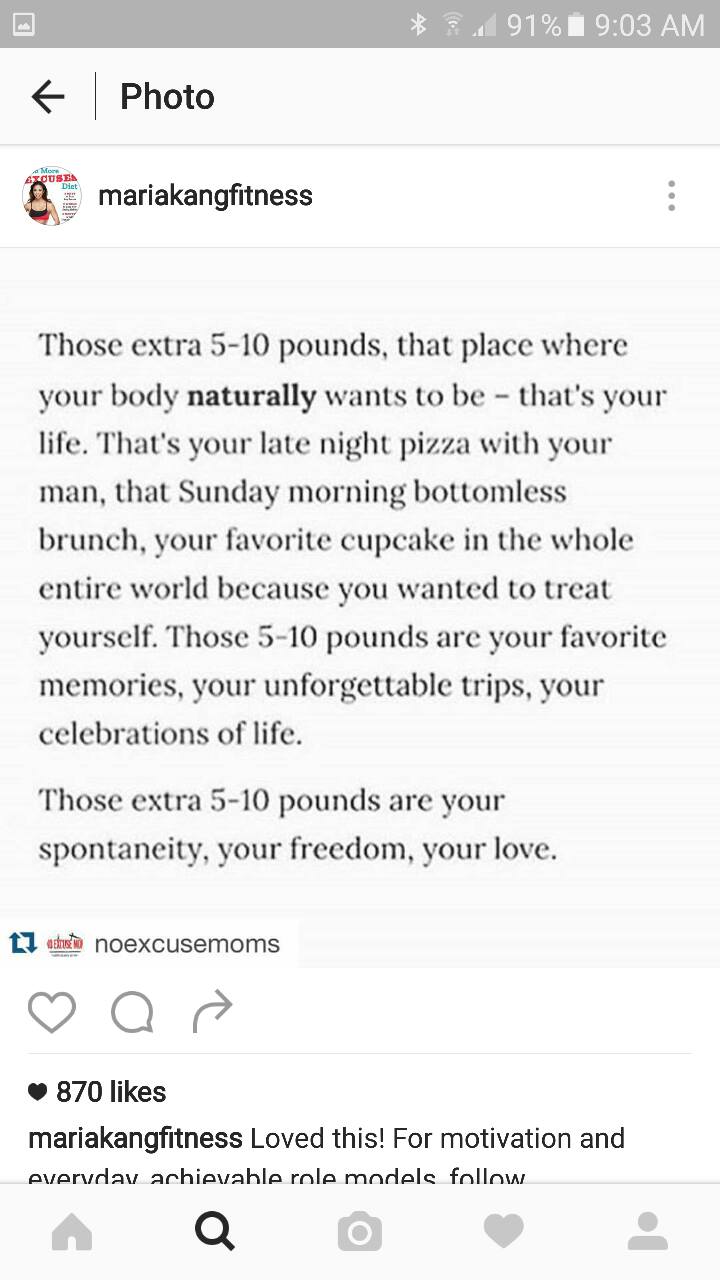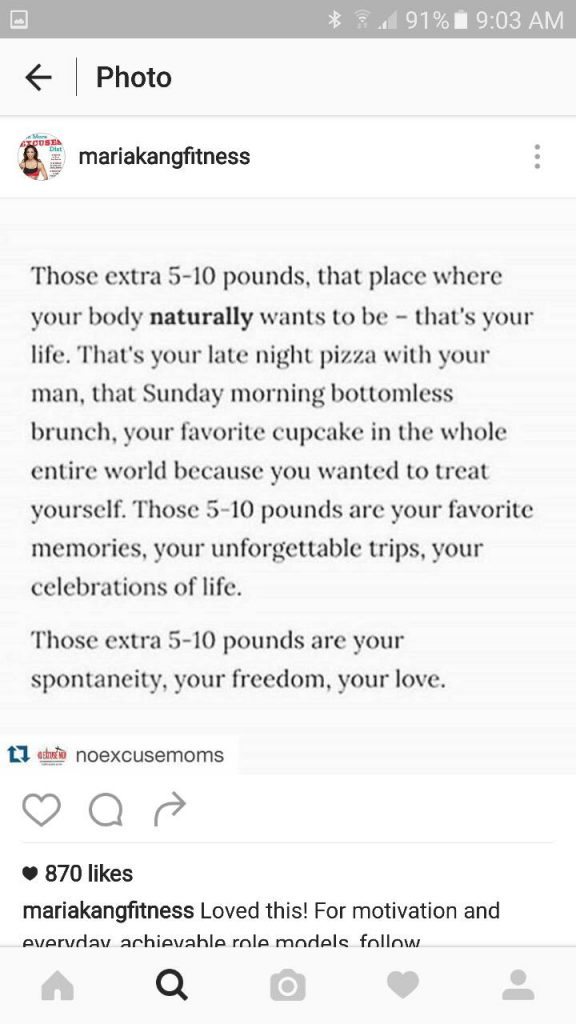 "Those extra 5-10 pounds, that place where your body naturally wants to be – that's your life. That's your late night pizza with your man, that Sunday morning bottomless brunch, your favourite cupcake in the whole entire world because you wanted to treat yourself. Those 5-10 pounds are your favourite memories, your unforgettable trips, your celebrations of life.
Those extra 5-10 pounds are you spontaneity, your freedom, your love."
All of a sudden, she seemed relatable, approachable, and likable.
"Flashback to my taut belly button before kids! There's ten years between these two pics! Soon after the pic on the left was taken I gained 30lbs as I struggled with binge eating. I was constantly over training and under eating. It wasn't until I had children when I began truly loving my body. Mommy marks and all!"

"Just like any woman, I have a constant "wish list". I wish my legs weren't so muscular, I wish my waist was smaller. I wish I didn't have excess skin, I wish I had a bigger butt! The list goes on and on. But this is ME. My body has changed every decade of my life. I've been fit, fat, fluffy and more. Love yourself and celebrate your imperfections."
The thing that offended me most about Maria Kang's "No excuses" approach in the past, was her lack of humility and empathy for others. Humility in itself is a motivator, as is kindness and compassion. I was so very pleased to see that she had undergone some form of personal growth, and seemingly decided to motivate instead of bully others into participating in her vision of fitness.
If more women were relatable, perhaps we all wouldn't feel so alone in our struggles.
What do you think of Maria Kang's new approach?