The Trending Toys That are Sure to Make Your Child's Wishlist This Year
Woohoo! The countdown, until the big fella in the red suit visits, with his sack full of toys, is officially on!
Still stuck on what to buy your nieces, nephews or maybe even your own son or daughter? We've put together our favourite trending toys this year, to make your Christmas shopping just a little easier. The great thing is that there is still plenty of time to order your presents online and have them delivered – so you can skip the busy shopping malls and the crowded car parks altogether! Winning!

 
Disclaimer: This article contains affiliate Ebay links. This means that should you make a purchase we may receive a small commission at no extra cost to you. The reason we have chosen to include Ebay links is because as parents ourselves, we appreciate time-saving, and money saving tips. By shopping all of your favourite toys stores in one place (Big W, Target, Myer, Mr Toys Toyworld, and Hobby Warehouse) we think you'll enjoy a seamless, streamlined shopping experience.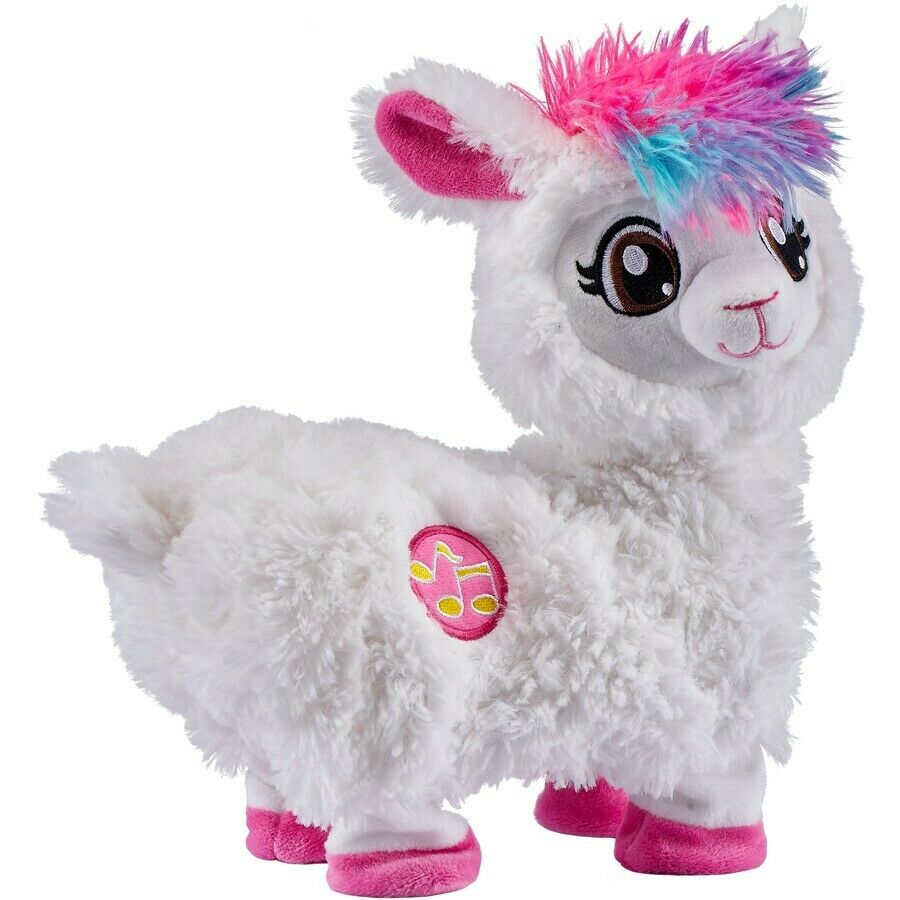 Zuru Pets Alive Boppi the Booty Shakin Llama $25
Shake it like nobody is watching! Pets Alive Boppi the Booty Shakin' Llama will get the whole family up dancing and laughing for hours! Three awesome songs to twerk and spin to. Adorable, hilarious and good fun for all the family.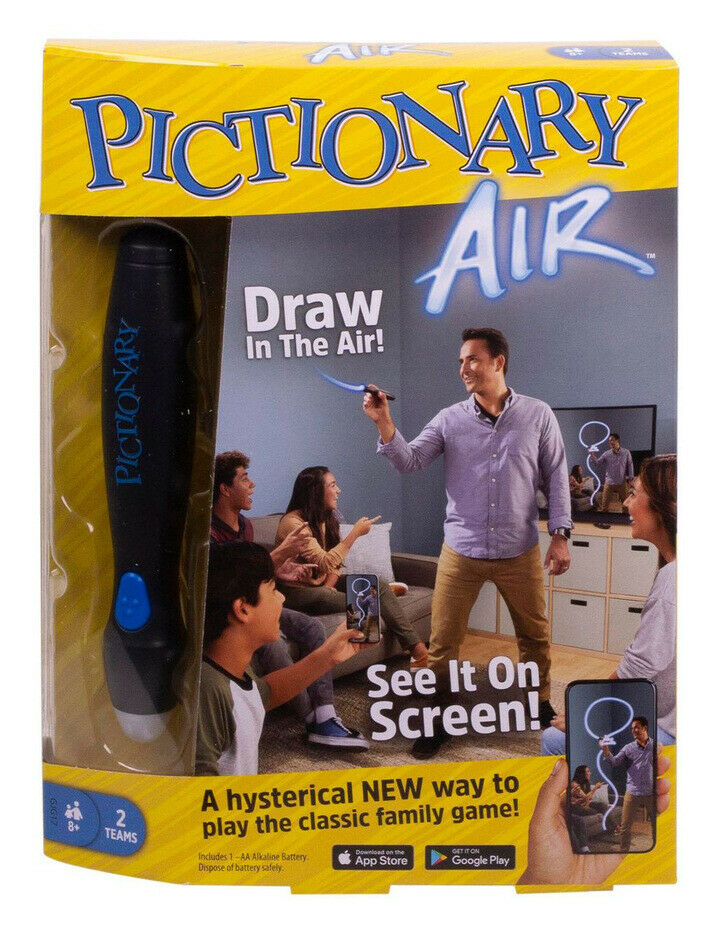 Mattel Games Pictionary Air $29.99
Get up and move with Pictionary Air , a fun version of the classic drawing game!
Download the free application Pictionary Air , point to the artist with the camera built into the application and it will appear, along with its sketch, on the screen of your smart device.
Take turns drawing the tracks in the air while your teammates guess the images that appear on the screen. The team with the most points wins!
The application is very easy to use and allows you to record the game, and play it to enjoy more laughs in all rounds, or save and share it with your friends.
Set the timer and the number of rounds to give beginners or younger children more time to draw. Selfie Mode allows you to draw without any time limit or rounds.
If you want to laugh even more, you can stream the game on your TV from your phone or tablet using Apple TV, Chromecast or a compatible streaming device. A compatible transmission device is required. Check the Pictionary Air support page for information on compatible devices. You can also use adapters (not included) to connect your phone or tablet directly to the TV via an HDMI cable.
Pictionary Air is perfect for any family reunion, party or game night, players from 8 years old and up can participate. Includes a Pictionary Air pencil, 112 cards with tracks on both sides and a card case.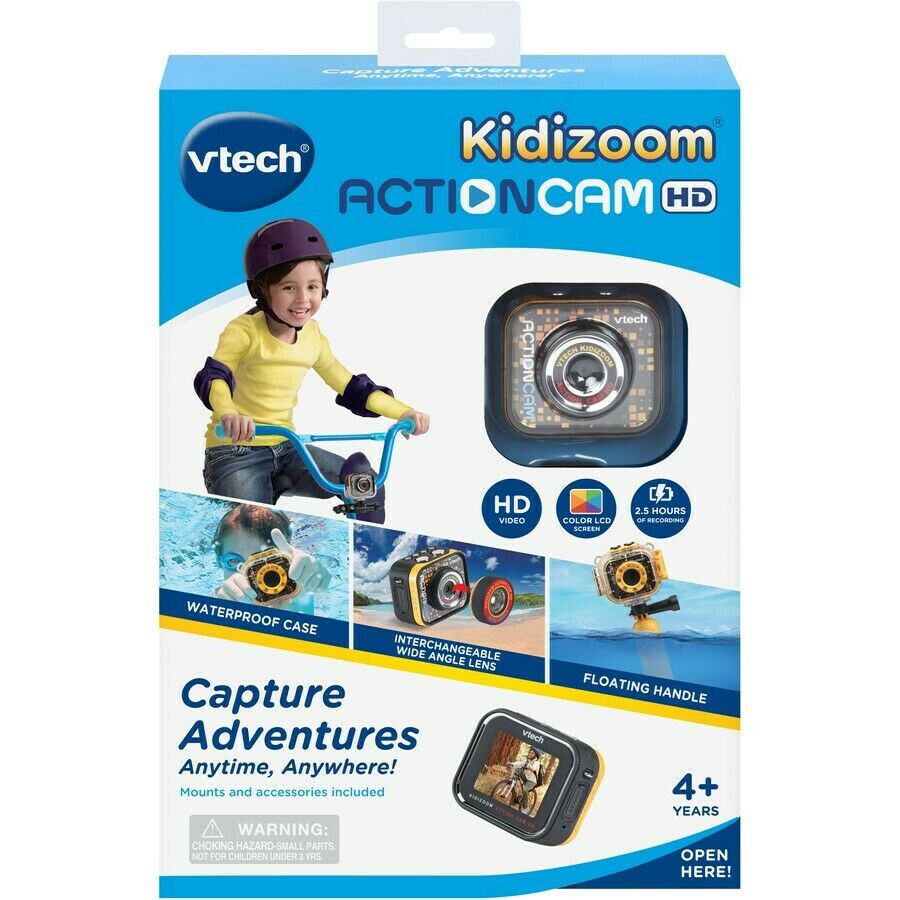 VTech Kidizoom Action Cam HD $89
Capture all your adventures with the Kidizoom Action Cam HD by VTech. On land or in water, through 720p HD video or photos, this high-definition camera is ready for action! Fasten the bike mount on your ride or the adhesive flat mount to your skateboard or helmet and shoot video on-the-go. Getting this camera wet is part of the fun when you use the waterproof case! Take underwater shots and retrieve the camera easily with the floating handle. Have a wide landscape you want to capture? Pop on the wide-angle lens and record the whole view. Unleash your creativity with options for time-lapse photos, stop-motion video, burst mode, fast- and slow-motion video, frames, wide-angle lens and special effects. Set your creativity free!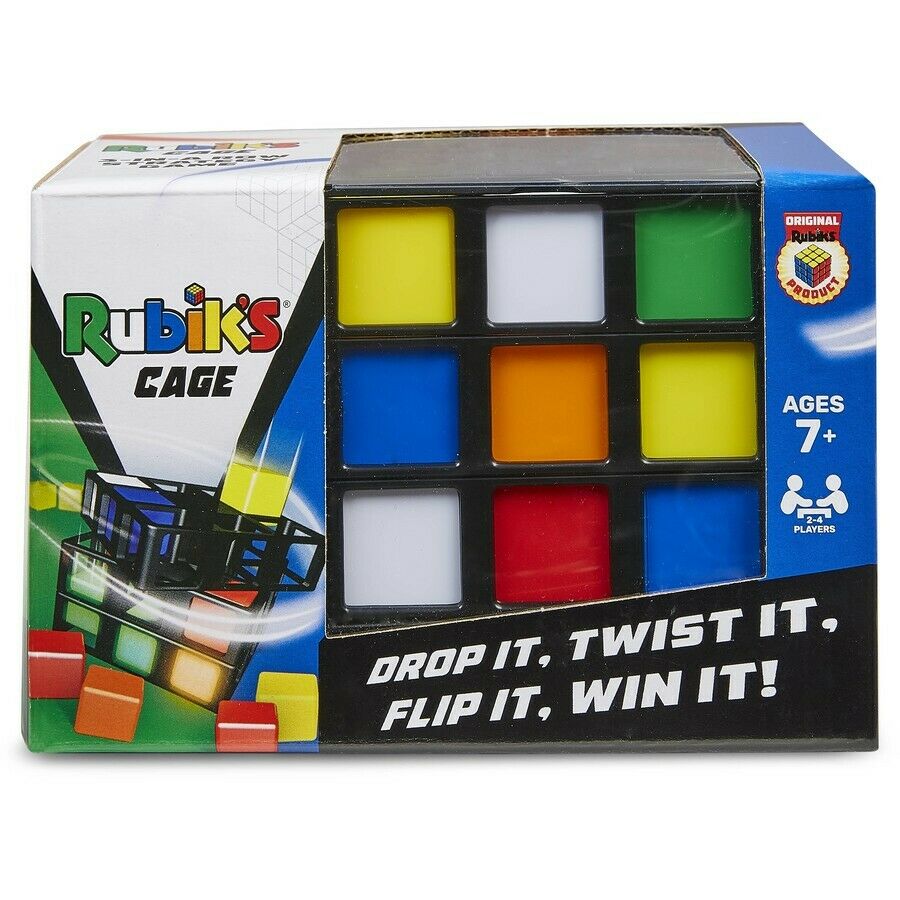 Rubik's Cage $25
Rubik s Cage is a brain-bending, mind-twisting strategy game, where the aim is to get 3 cubies in a row to win! It may sound easy to get 3 in a row, but Rubik s Cage is not as simple as it may seem.Take turns to place a Cubie into the Cage, or you can twist one of the Cage's layers to re-shuffle the game. You can also turn the game on its head by flipping the whole Cage over to scramble the Cubies and your opponent s chances!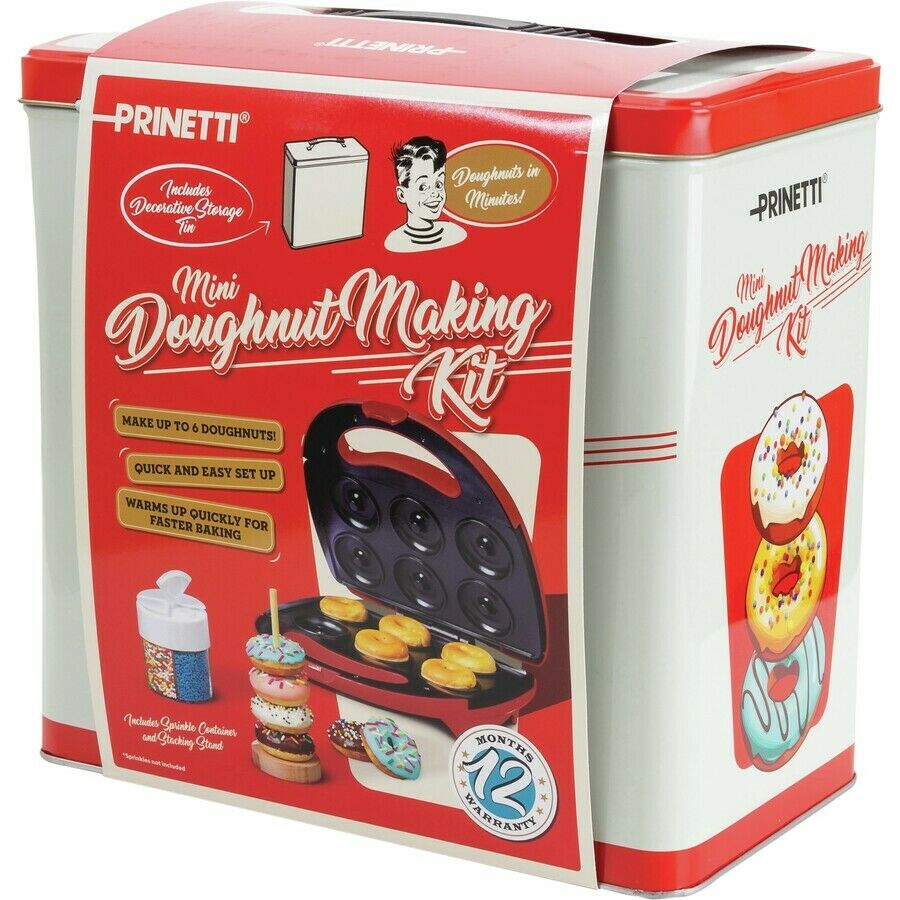 Prinetti Mini Doughnut Making Kit $39
Make and decorate doughnuts quick and easily with this clever kit from Prinetti. Perfect for everything from parties and events to special treats at home, this retro style kit is sure to have you getting creative in the kitchen.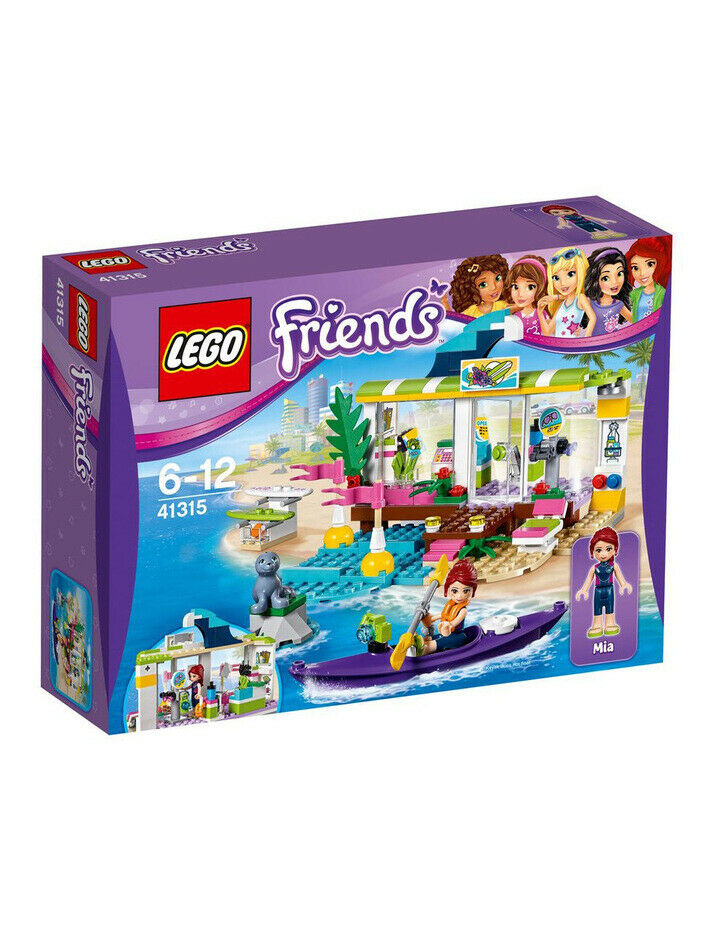 LEGO Friends Heartlake Surf Shop $20
Includes a Mia mini-doll figure in a wetsuit, plus a Velvet the seal figure.
• Features a surf shop with opening door, beach area with sun lounger, jetty with buoys, surfboard stand, buildable kayak and a rock for the seal.
• Accessory elements include a paddle, 2 surfboards, waterproof camera, sunglasses, binoculars, water bottles, postcard and a cash register.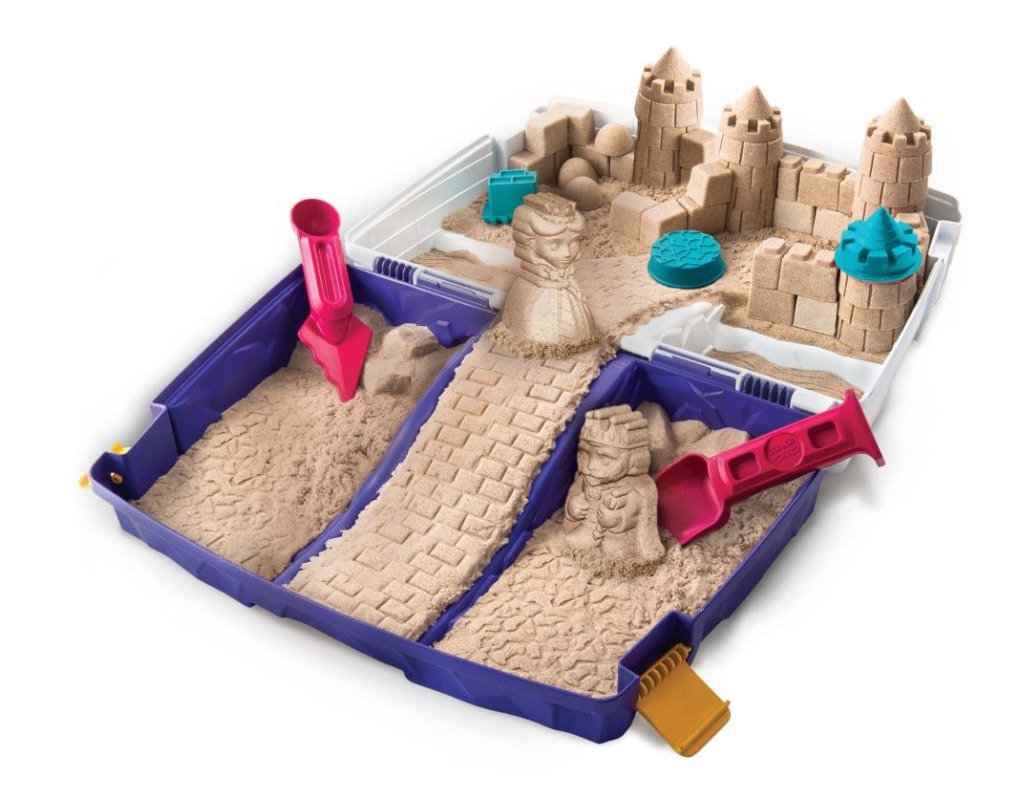 Kinetic Sand Folding Sandbox $49
It's the squeezable sensory sand where you can FEEL the fun. You've seen play sand before, but you've never felt anything like this! Pack it, pull it, shape it and love it. Kinetic Sand is such a cool sand you can't put it down. It's kinetic, meaning it sticks to itself and not to you allowing you to shape and mould and create impressive pieces of art with great detail! It's unique formula makes it soft and stretchy, great to touch and play while delivering non-stop fun. It oozes, moves and melts right before your eyes, flowing through your fingers like a slow-moving liquid, but leaves them completely dry making clean up super easy. A versatile compound that's an excellent creative toy for all ages keeping your kids engaged for hours.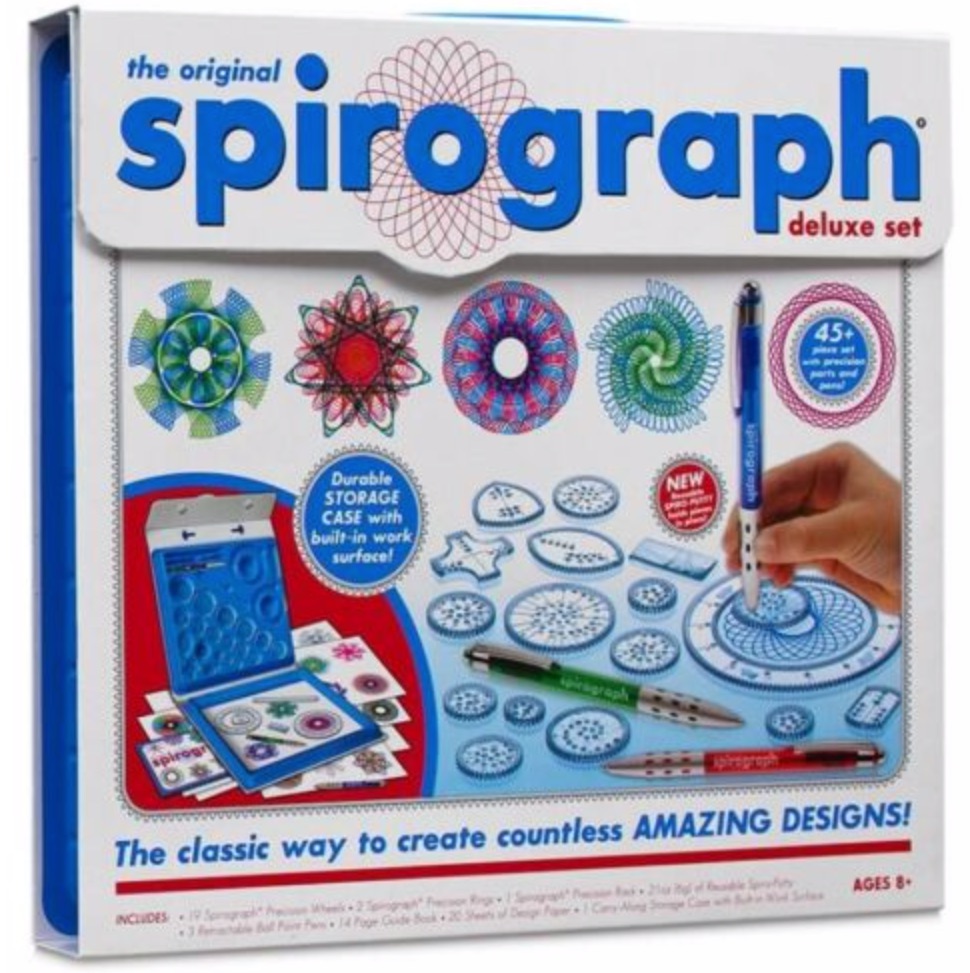 The Original Deluxe Spirograph Kit $39.99
The Spirograph Deluxe Design Set lets young artists create all the unique designs they want. Deluxe set includes all the rings and wheels of the original, plus a durable carrying case, three retractable pens, Spiro-Putty to hold your paper in place while you work, 20 sheets of design paper, and more.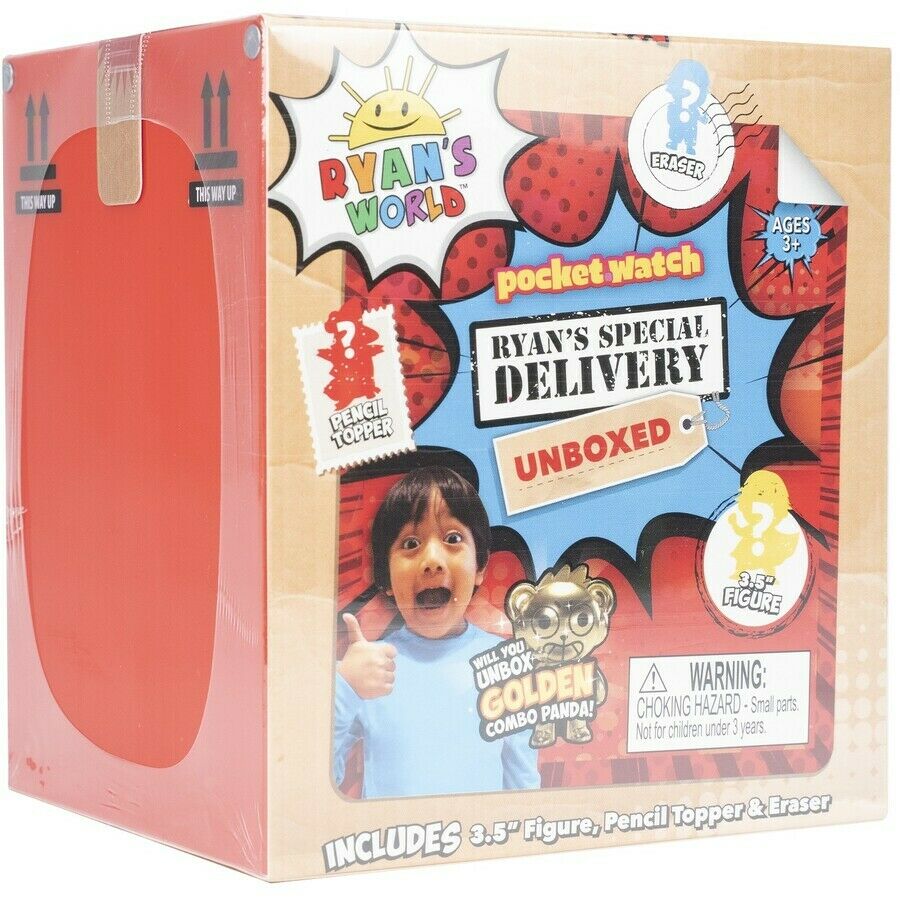 Ryans World Special Delivery Figures – Assorted*  $15
Ryan from Ryan s World has been BOXED! Unbox your package and watch him rise right in front of your very own eyes. Four to collect!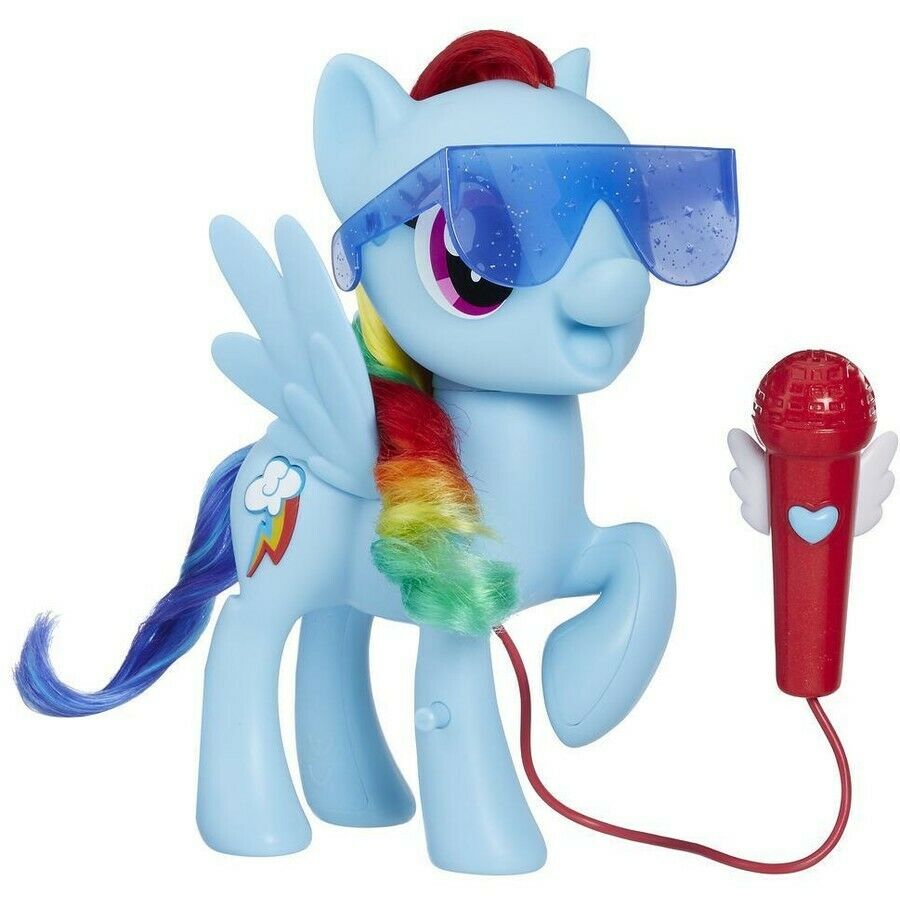 My Little Pony Singing Rainbow Dash $39
Rainbow Dash knows what it takes to be awesomely amazing, especially at singing! The Singing Rainbow Dash pony figure has cool sunglasses and a microphone attached to her — press her Cutie Mark to hear her sing ""Time to Be Awesome"" from My Little Pony: The Movie, the theme to the My Little Pony: Friendship is Magic animated television series, and 3 more songs! Press the button on her microphone and use the included lyrics sheet to sing along with Rainbow Dash! Press the button and sing any song without the music or help from the Rainbow Dash pony figure. She says 15 entertainment-inspired phrases and rocks her signature rainbow hair. Whether kids listen to her sing, sing along, or sing alone, the Singing Rainbow Dash pony figure spreads the magic of friendship through song!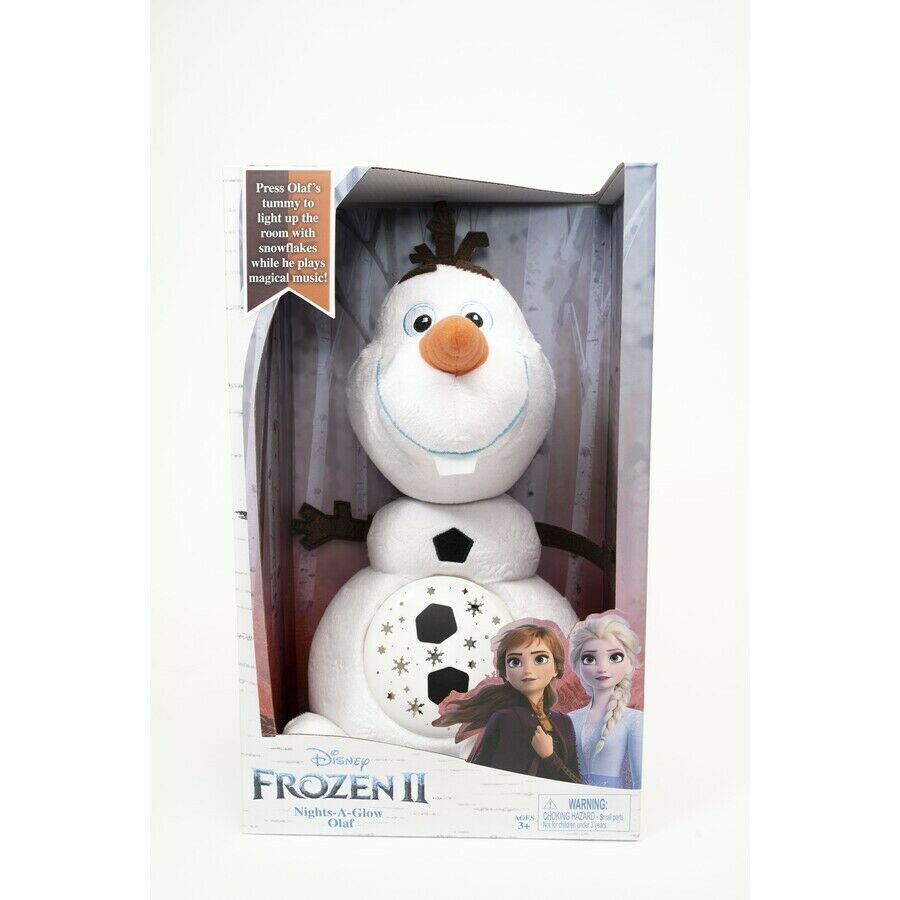 Frozen 2 Nights A Glow Olaf Feature Plush $39
Press Olaf's tummy to light up the room with snowflake patterns.
Olaf sings you a lullaby as you drift off to sleep.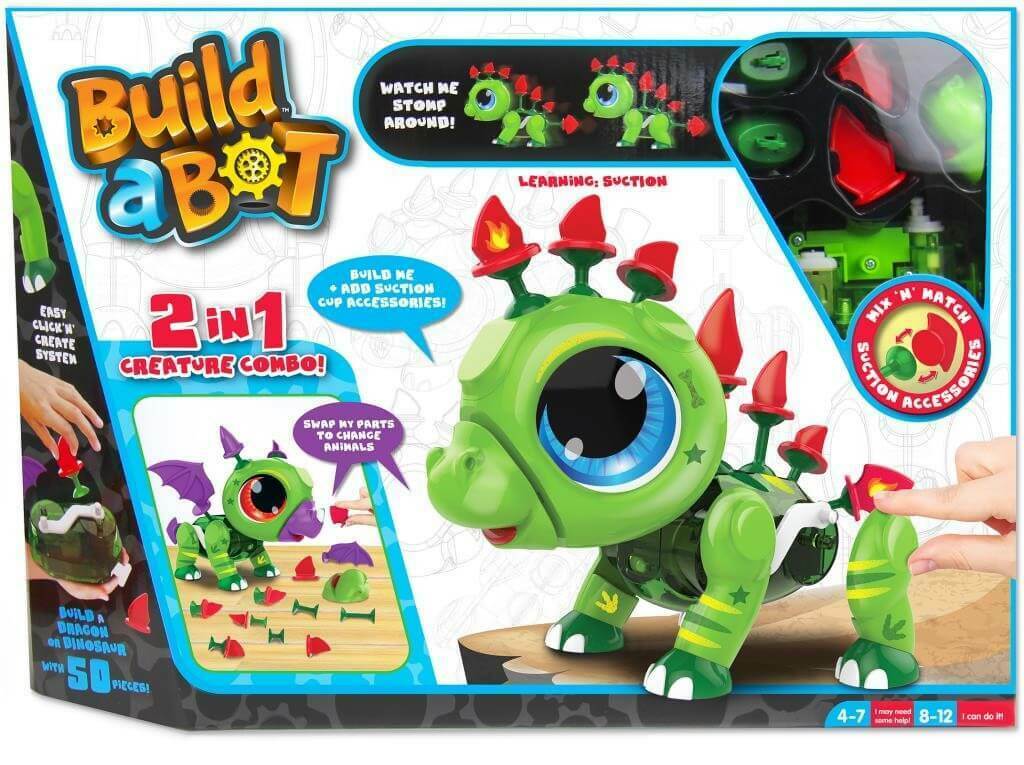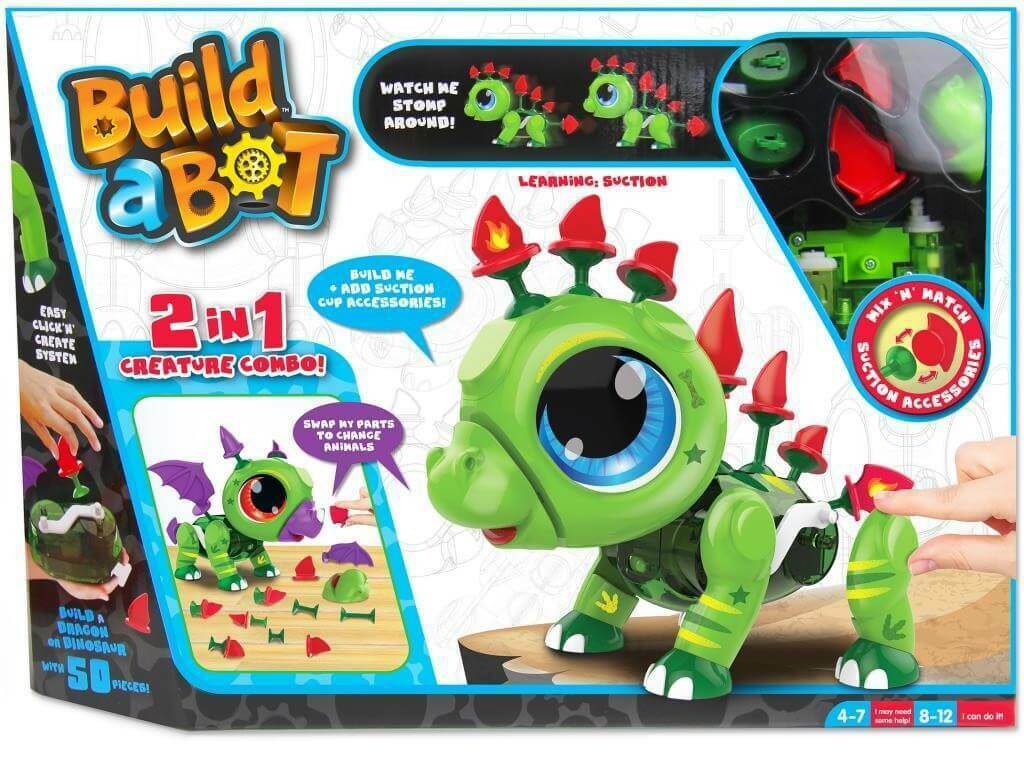 Build-a-Bot Dino $49.99
Build a Bot Suction takes robotics to the next level with suction cups. Build a Bot Suction Dinosaur/Dragon is an exciting new 2 in 1 character that gives you the ability to mix and match suction accessories to create multiple characters. Follow the instructions to assemble your character, personalise with stickers then switch it on and watch it walk!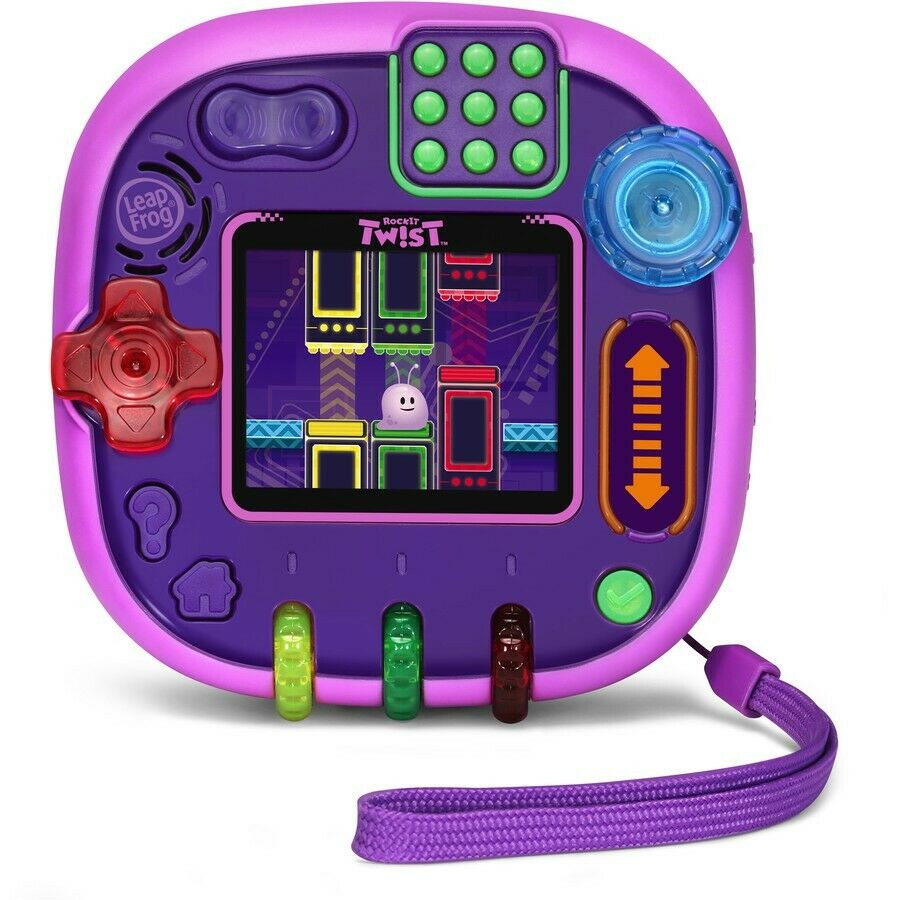 Twist, turn, play and learn with the RockIt Twist rotatable, single-player game system with three profiles! Four sides of colourful, light-up controls include buttons, dials, a spinner, slider, switch and D-pad to provide a totally unique way to play exciting video games. During game play, one of the eight game controls will light up to indicate when each control is needed throughout a game. Nurture three adorable virtual RockIt Pets that hatch and grow from eggs. 12 preloaded games across five game play categories have three levels of difficulty that help kids learn skills including literacy, maths, problem solving, science and creativity all while having fun! Since there's no need for Wi-Fi, kids can play anywhere. Listen to your own music with the built-in MP3 player. Volume controls and a headphone jack are also included.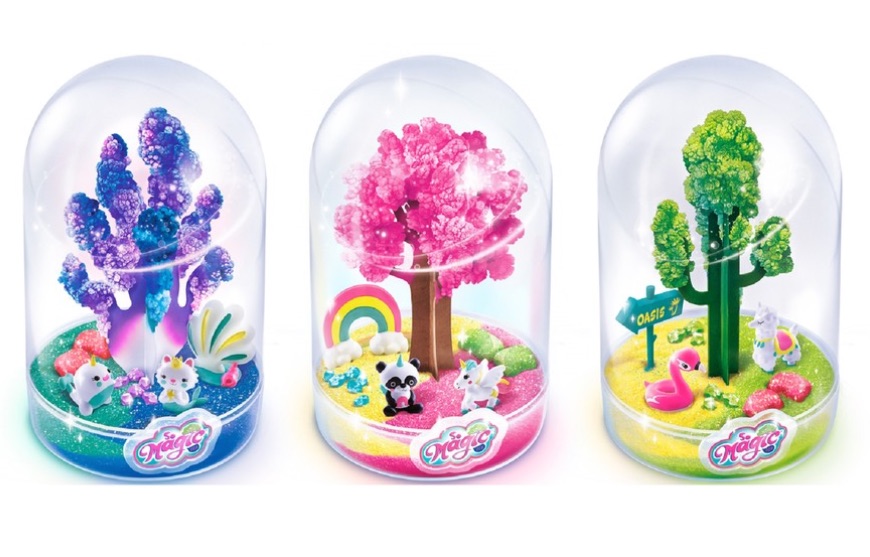 So Magic Glitteranium Large Kit $19
A complete DIY kit to make your very own Magic Terrarium! Create and personalise your terrarium with glittery sands, coloured stones and add your decorations. Place your tree and watch it grow! It's so easy!
Create your own Magic Terrarium with the So Magic DIY Large kit! Let your creativity take over! Open your terrarium, fill the base with water and magic growing powder and place your tree. Add your sands mixed with glitters, the stones, decoration and figurines. You just need to let your tree bloom so that your Magic terrarium is complete. You can mix the sands to create unique patterns.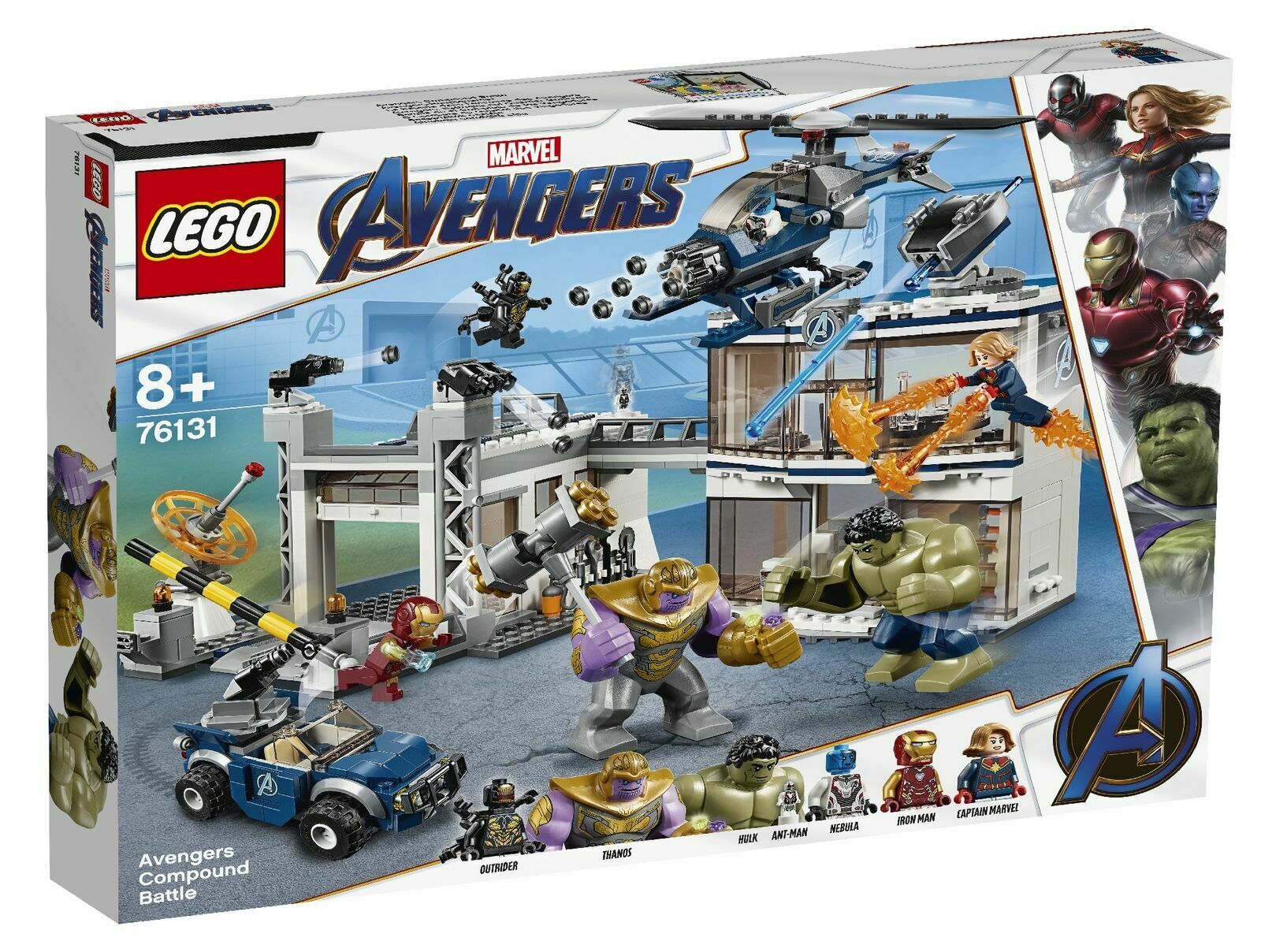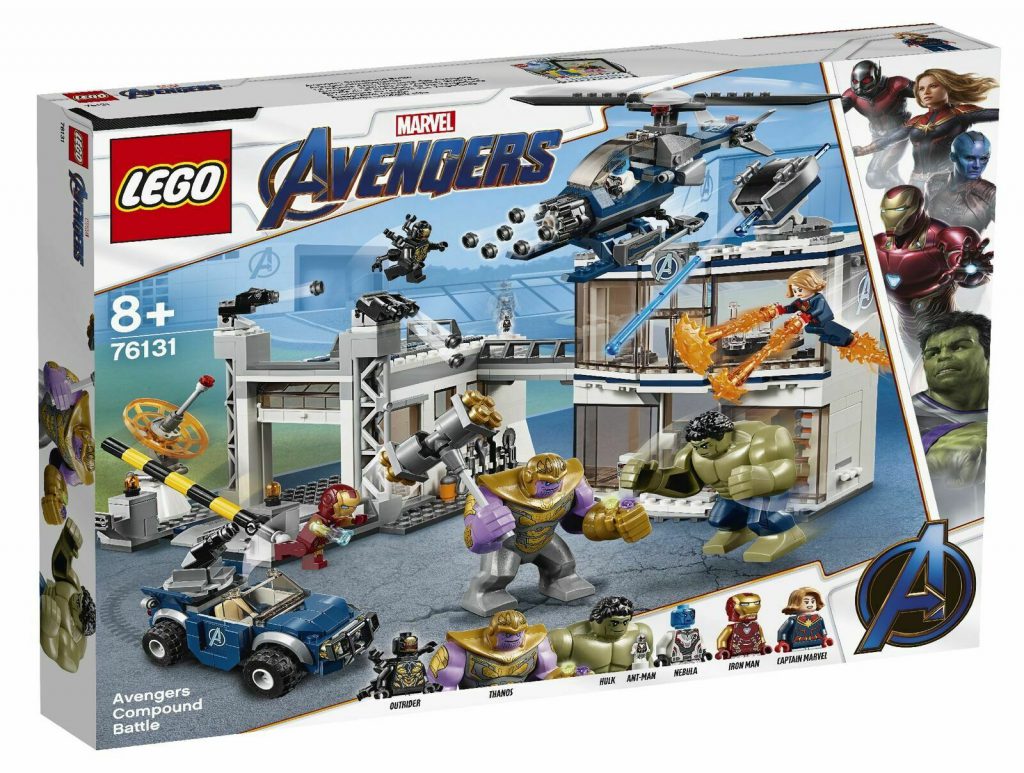 LEGO Marvel Super Heroes Avengers Compound Battle $145.75
Stage a thrilling 76131 Avengers Compound Battle and defeat Thanos and the Outrider with this LEGO Marvel Avengers toy building set! The Avengers headquarters features a 2-level office building with a meeting room – including a table with a secret gun compartment, an opening 'laser-beam' safe, helipad, garage, rooftop spring-loaded shooter and dual stud shooters, plus a rotating, tilting radar. This popular toy construction set also includes a buildable toy helicopter with adjustable, spinning rotors and 6-stud rapid shooter, and an offroader with a rotating turret with dual stud shooter. Play out thrilling scenes from the Marvel Avengers movies with 4 minifigures, an Ant-Man microfigure and posable Hulk and Thanos big figures.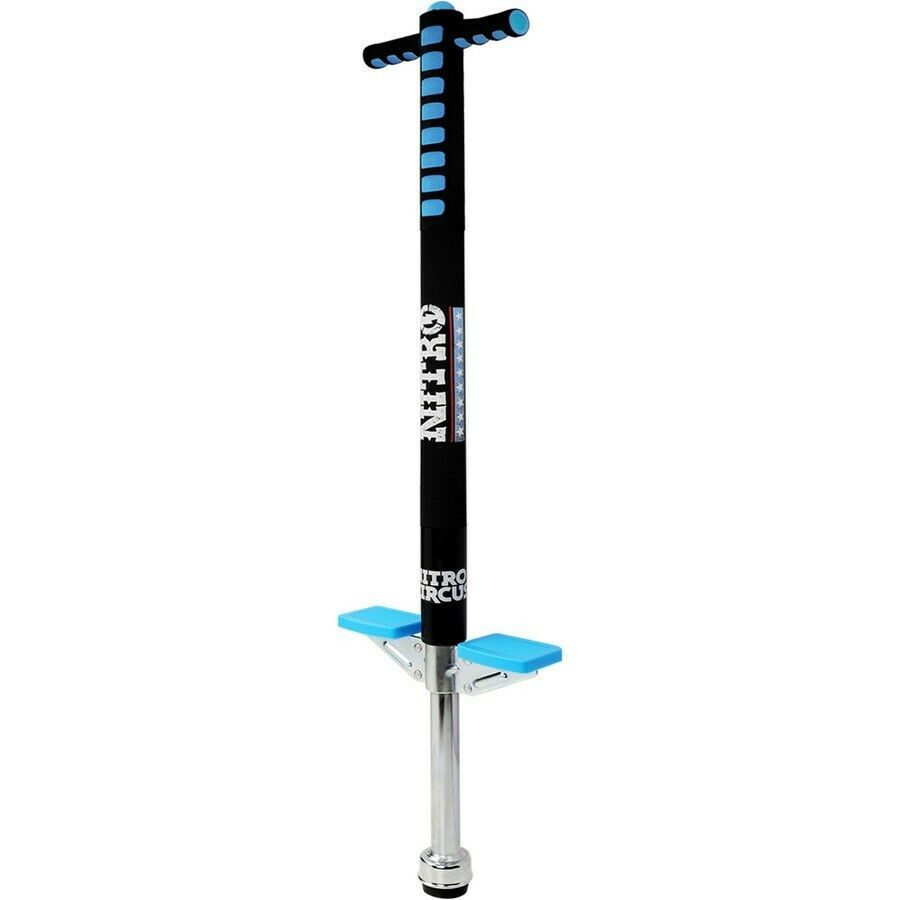 Have fun hopping around with the Nitro Pogo Stick. This pogo stick features specially moulded grips for performance and comfort whilst its metal frame and wide size foot plates is covered for safe and stable jumping.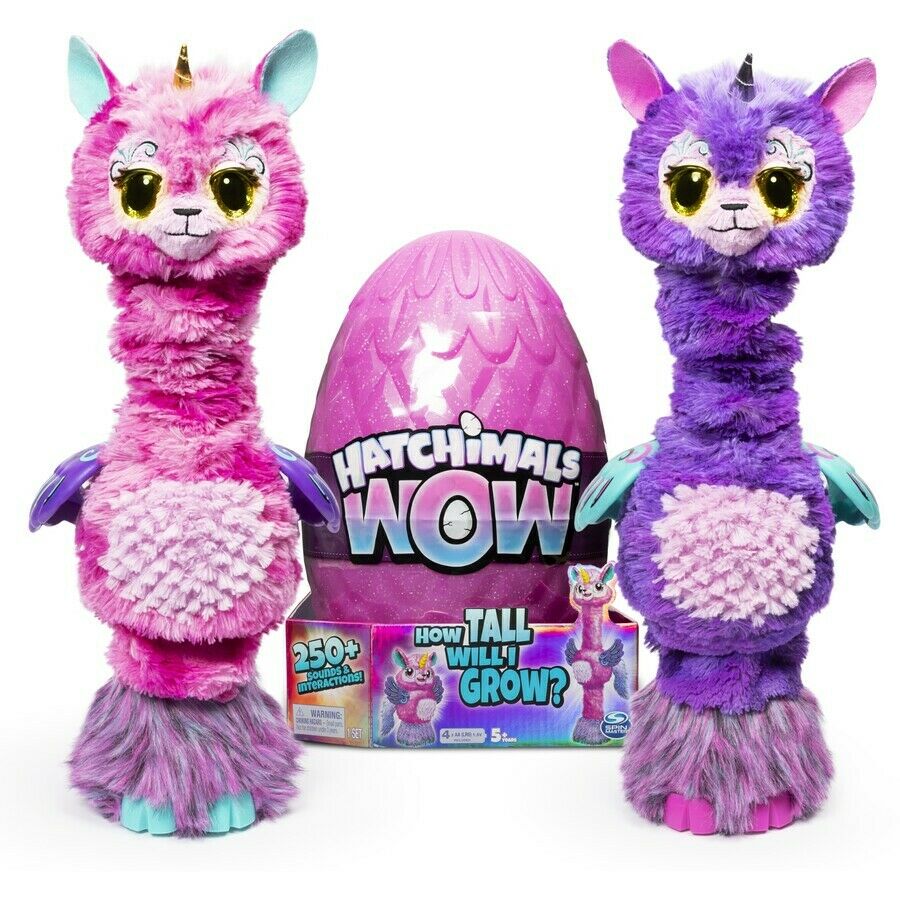 Hatchimals HatchiWow $129
You've never hatched like this before! Introducing Hatchimals biggest surprise yet: Hatchimals WOW! Inside of the largest and first-ever re-hatchable Hatchimals egg, is a Llalacorn excited to meet you! Part unicorn, part llama, Hatchimals WOW is the first Hatchimal to express its emotions through movement – with a neck that can magically grow up to 32-inches tall or shrink down on its own, Hatchimals WOW is larger than life! Every time you hatch the egg, Llalacorn wakes up in one of 10 surprise moods! Out-of-egg you can cuddle with her, feed her, play games or tickle her! Hatching only takes five minutes, but your Llalacorn can't do it without you. To hatch, tilt the egg back and forth.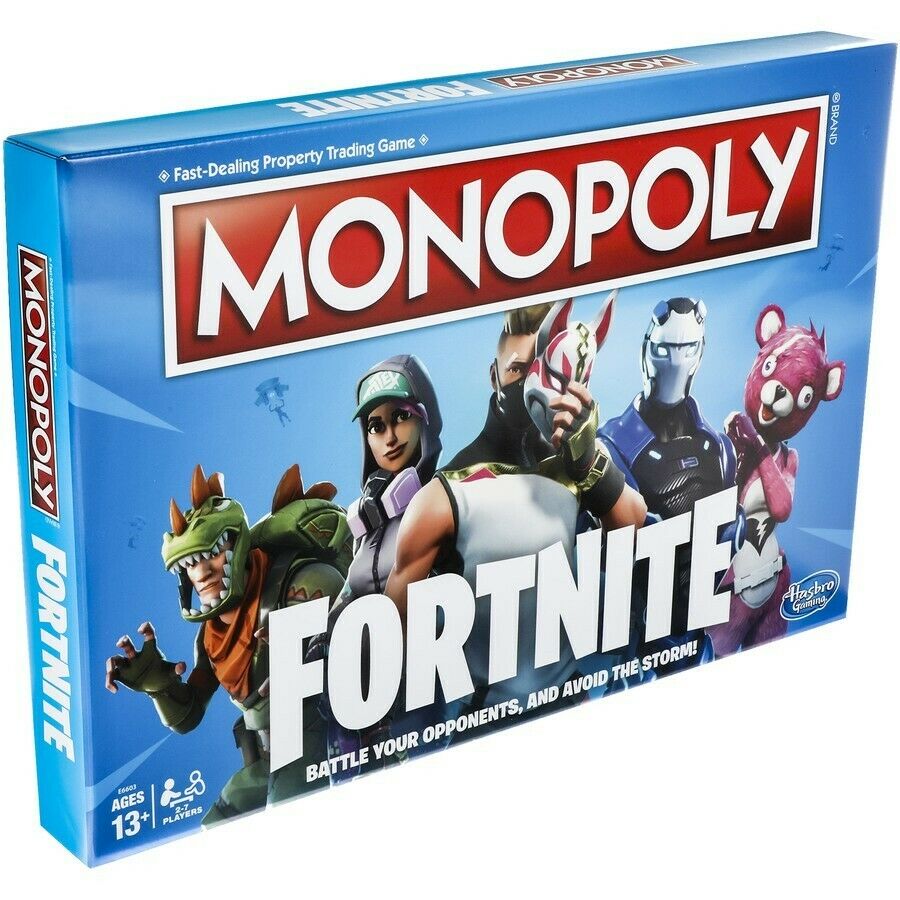 Own it all as a high-flying trader in the fast-paced world of Hasbro Monopoly, the original trading board gaming. Tour the city for the hottest properties: sites, stations and utilities are all up for grabs. Invest in houses and hotels, then watch the rent come pouring in! Make deals with other players and look out for bargains at auction. There are many ways to get what you want. For really speedy dealers, use the speed die for a quick and intense game of Monopoly. So get on Go and trade your way to success!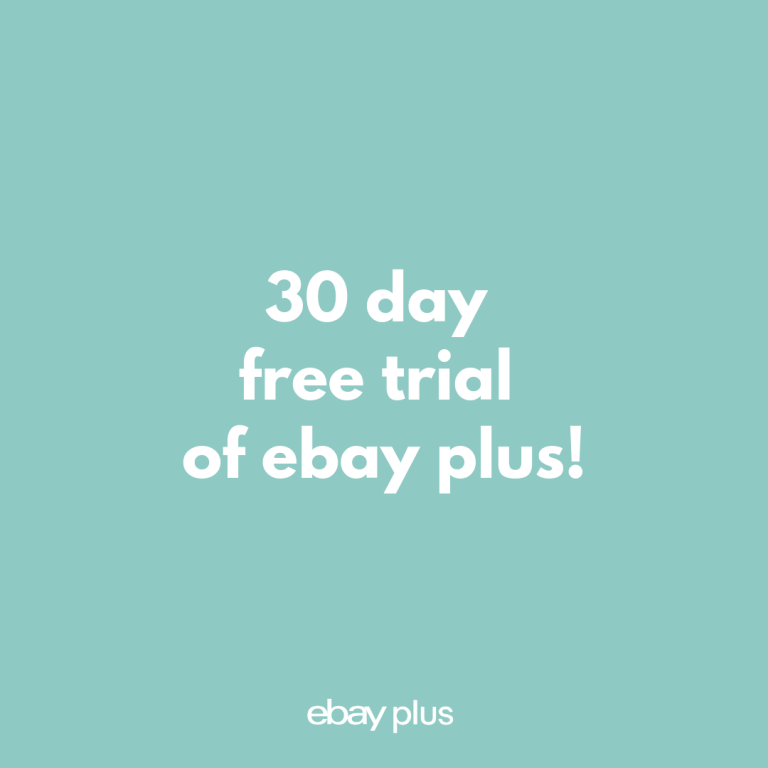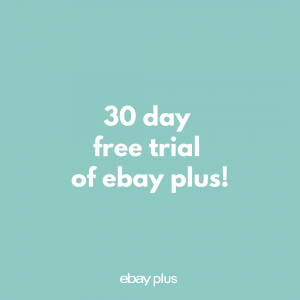 What is eBay Plus?
eBay Plus is a new feature-packed membership aimed at helping you get the most out of your shopping experience on eBay with exclusive benefits on Australia's biggest range of products. Members get free delivery and returns on all eBay Plus listings, as well as double Flybuys points  and premium customer service.
You can try eBay plus for 30 days, and cancel at any time. After the trial period you'll be charged $49 for yearly membership.