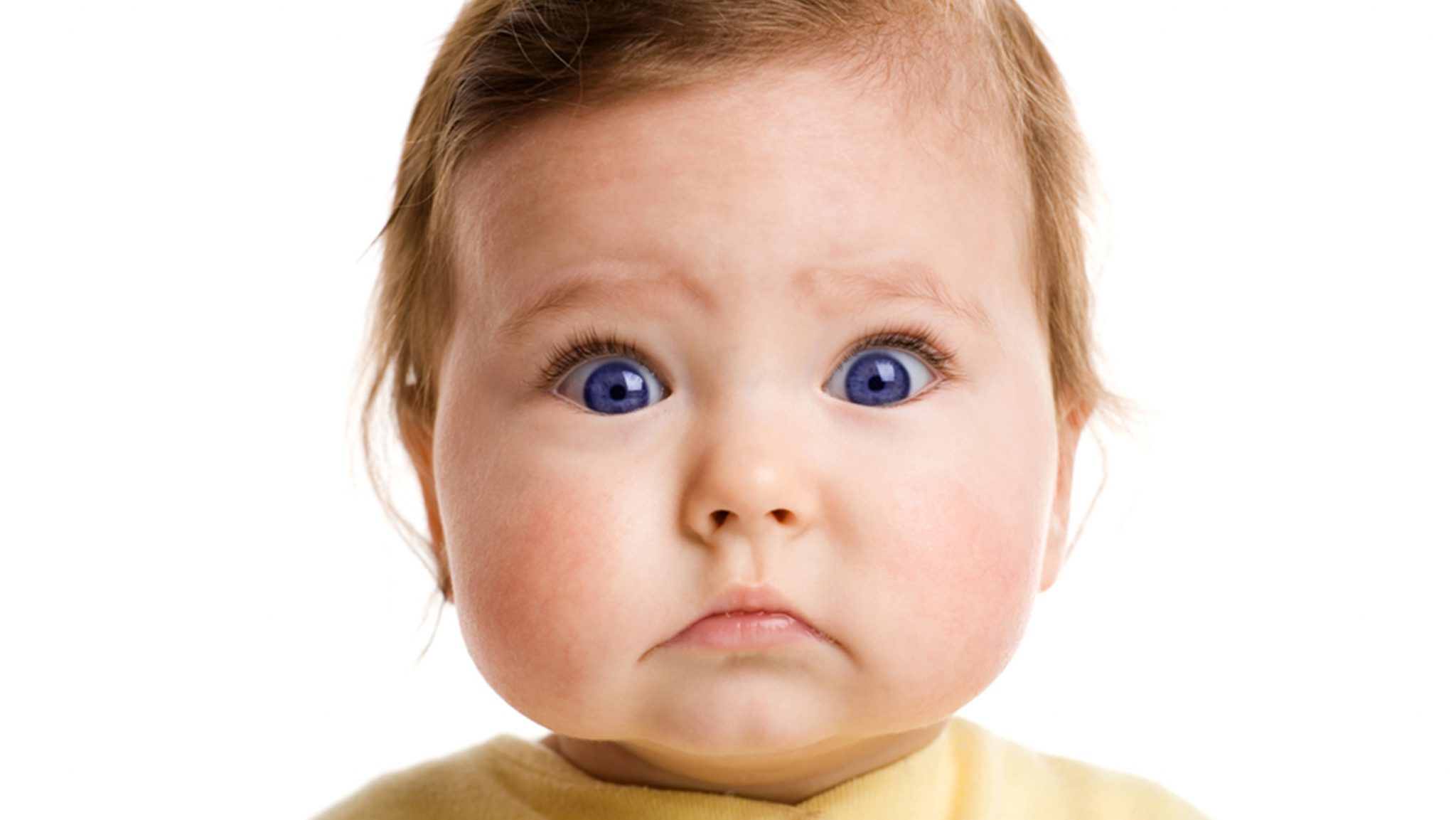 These Words Would Make Beautiful Baby Names If It Weren't for Their NSFW Meanings
Some words sound lovely until you come to understand what they mean. Take Chlamydia for example. Then again, maybe don't.
It is not unusual for people to turn normal everyday words into baby names. There are many little Axels and Pennys and Kales and Daisys running about. And that's before considering the celebrity world of Apples and Blue Ivys and whatnot.
Sara Gibbs, writer and internet denizen, took to Twitter recently and asked people what words would make beautiful baby names if they didn't know the meaning. Her post sparked some of the most hilariously pretty, yet entirely inappropriate, baby names ever.
Which word do you think would make a pretty baby name if it didn't mean what it meant? I'm going with Omelette.

— Sara Gibbs (@Sara_Rose_G) April 14, 2020
Here are some of the very best responses:
Utensil. If you spelled it Eutencille it would look quite convincing.

— Philip Hensher (@PhilipHensher) April 14, 2020
Asphyxia always strikes me as a really pretty girl's name.

— steve cotterill – self isolating sluagh (@SteveCotterill3) April 14, 2020
I can imagine a very confident, posh girl called Vagina. rides a horse. https://t.co/FYDQXJvLLx

— Caitlin Moran (@caitlinmoran) April 14, 2020
Fellatio. https://t.co/IBnFmWAQK4

— Dale (@dalehay) April 14, 2020
'Hey, where's Minge? 'I think she's playing in her room.'

— chris o'dowd (@BigBoyler) April 14, 2020
Fistula

— James Felton (@JimMFelton) April 14, 2020
Ovaltine.

— Sarah Dempster (@Dempster2000) April 14, 2020
Vendetta. I mean, even with the meaning, pretty badass name.

— Gareth Roberts (@kentrosaurian) April 14, 2020
A friend who was a social worker in NY had a client who named her baby Cliché. I think it's lovely.

— Ronne Randall 🌹 (@peltzmanrandall) April 14, 2020
My submission is 'Clavicle'. 'Clavicle, come and do your piano practice!' https://t.co/XwBOwh9eoZ

— Andrew Hunter Murray (@andrewhunterm) April 14, 2020
Aubergine. https://t.co/t2p6yTQoXL

— Alexandra Erin (@AlexandraErin) April 14, 2020
Labia

— Diane McNamara (@Diane__McNamara) April 14, 2020
We was going to call our daughter Catheter but we thought the other kids might take the piss out of her…

— Desperate Dave (@David_Camerong) April 14, 2020
Some of those names really are beautiful… but no.
Which name is your favourite? Do you have one of your own to add?