School drop-offs can be quite the hair-raising experience. There are cars and kids everywhere, barely anywhere to park or stand, and chances are good that you haven't had your coffee yet. This is literally the reason why my children take the bus. One less car to add to the chaos out the front of the school and one less drama to deal with in the morning.
A school in the US has countered the chaos with some hilarious meme-inspired signs placed in appropriate locations along their drop off lane to help encourage parents to do the right thing.
Whoever was responsible for creating the signs at Austintown Elementary, in Ohio, has definitely got a sense of humour. And is definitely a millennial.
First, we have MC Hammer advising parents of no parking zones with an image from his 1990 hit single U Can't Touch This.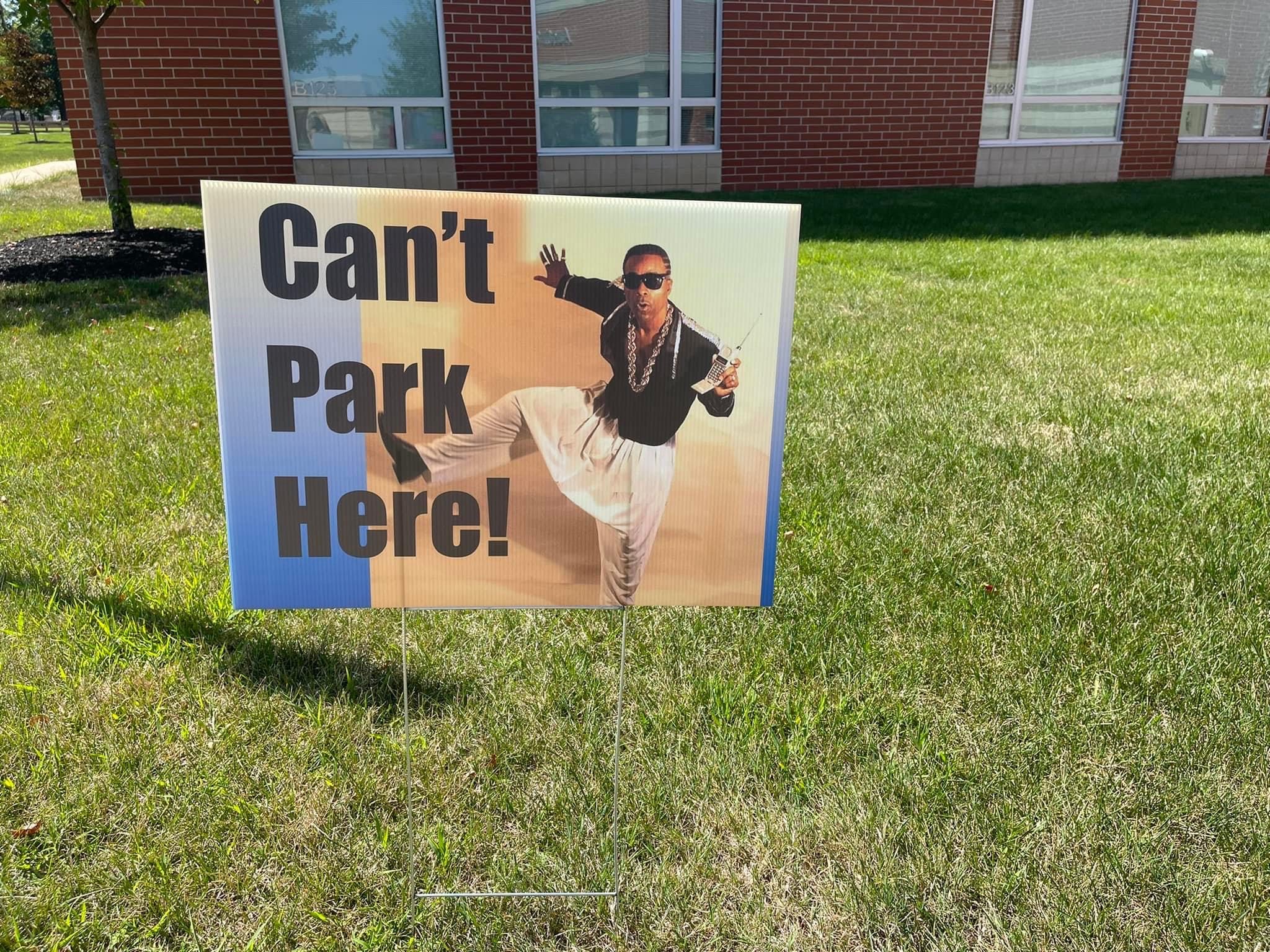 Next, there is handy advice from Ryan Gosling channelling his 'Hey Girl' meme asking parents to move their car to the head of the drop off lane before letting the kids out.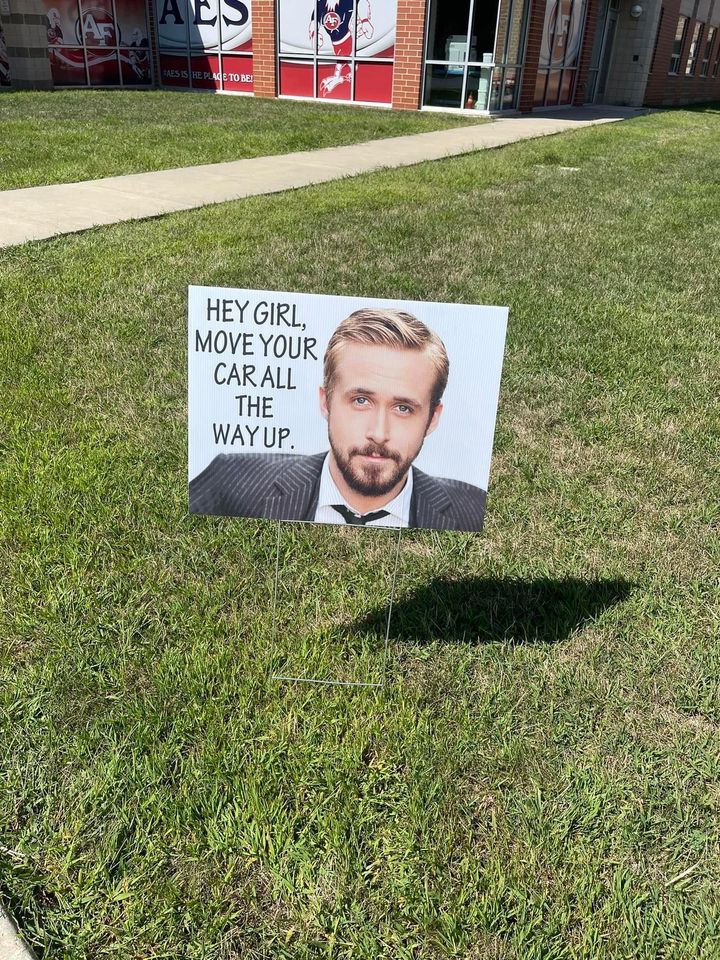 A sign with members of the girl group TLC read, "Don't go blocking drop off lanes," parodying the 1994 hit song Waterfalls.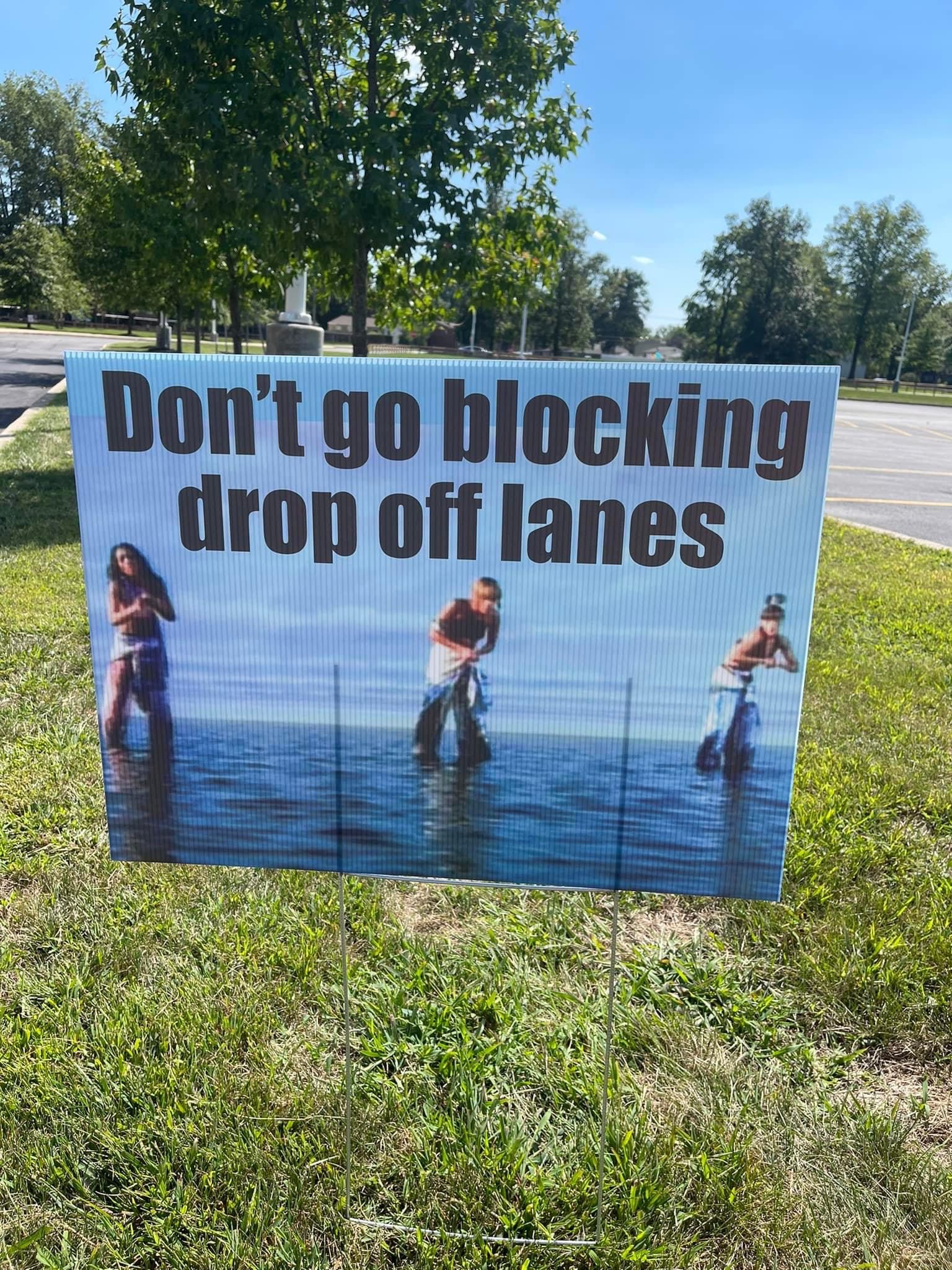 Then there is David Schwimmer's Friends character Ross Geller holding a couch. "PIVOT!! Out of the drop off line!" it hilariously reads.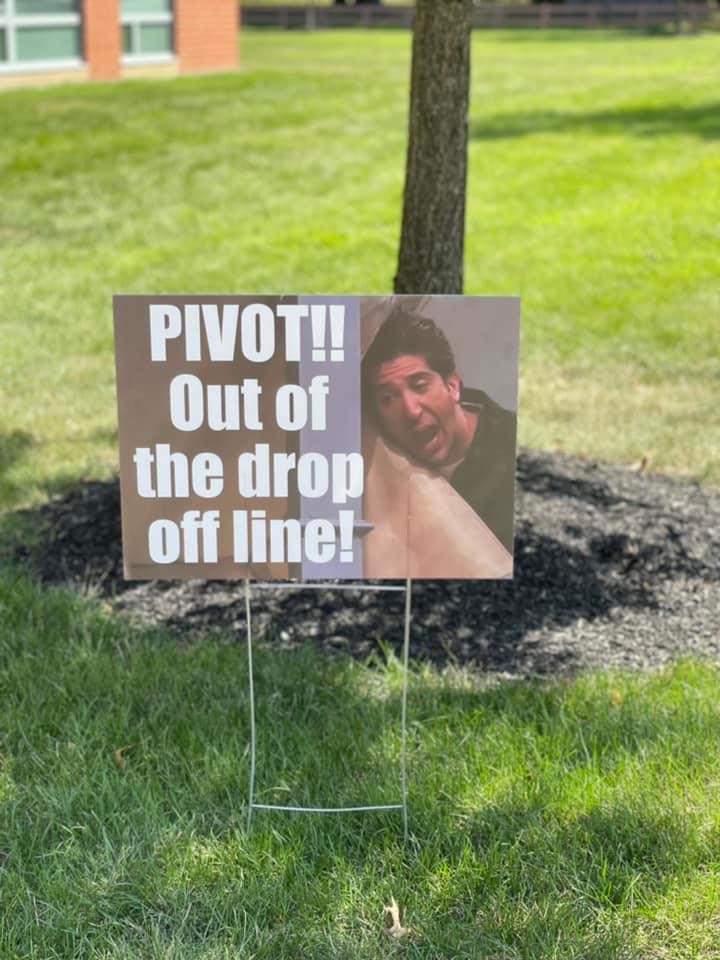 Another sign helpfully warns drivers what might be in store for them if they leave their cars – they could be fully wrapped in cling film!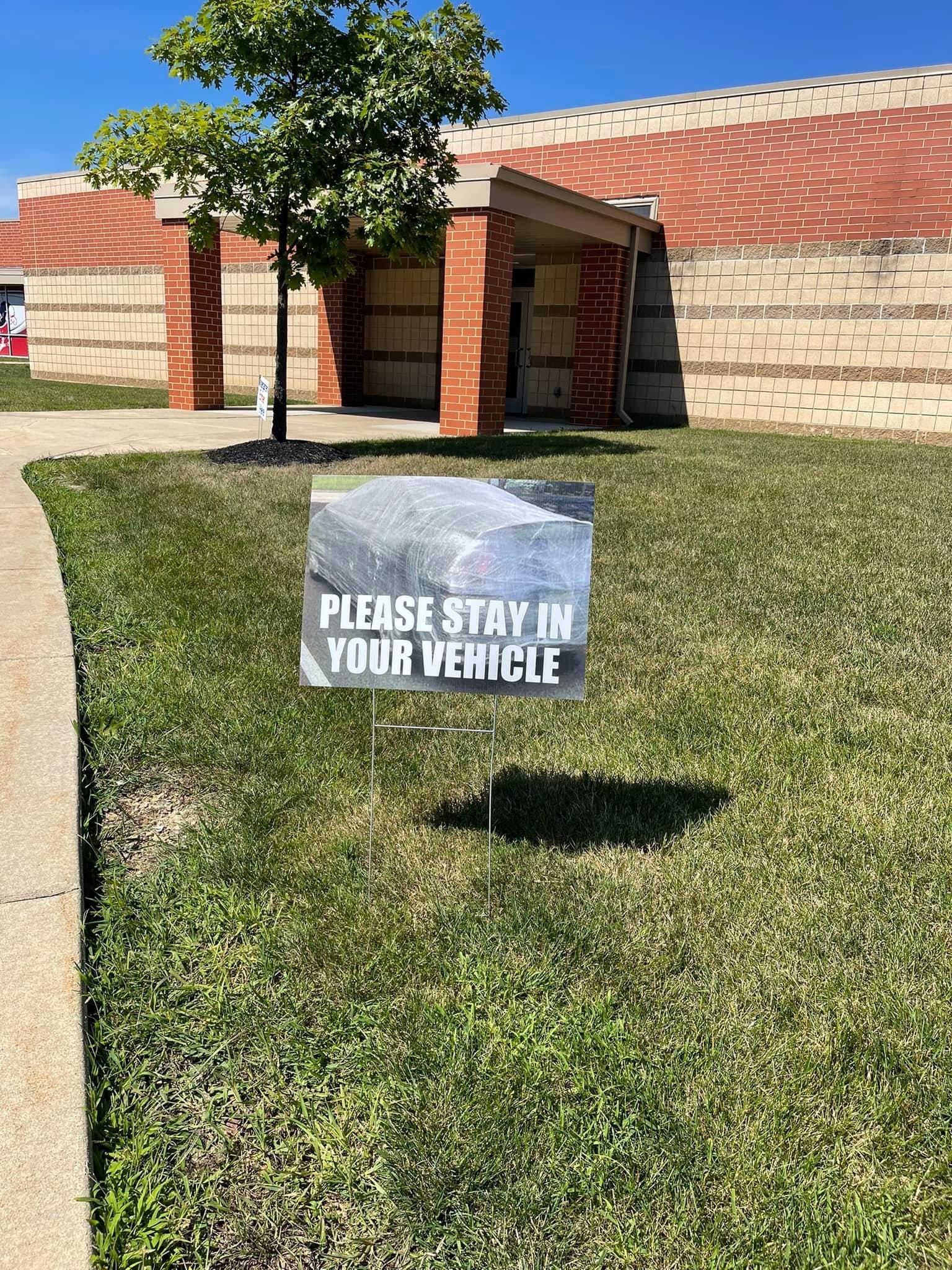 "Tell the kids Bye, Bye, Bye" was printed on another sign showing former boy band NSYNC, referencing their 2000 hit song of the same name.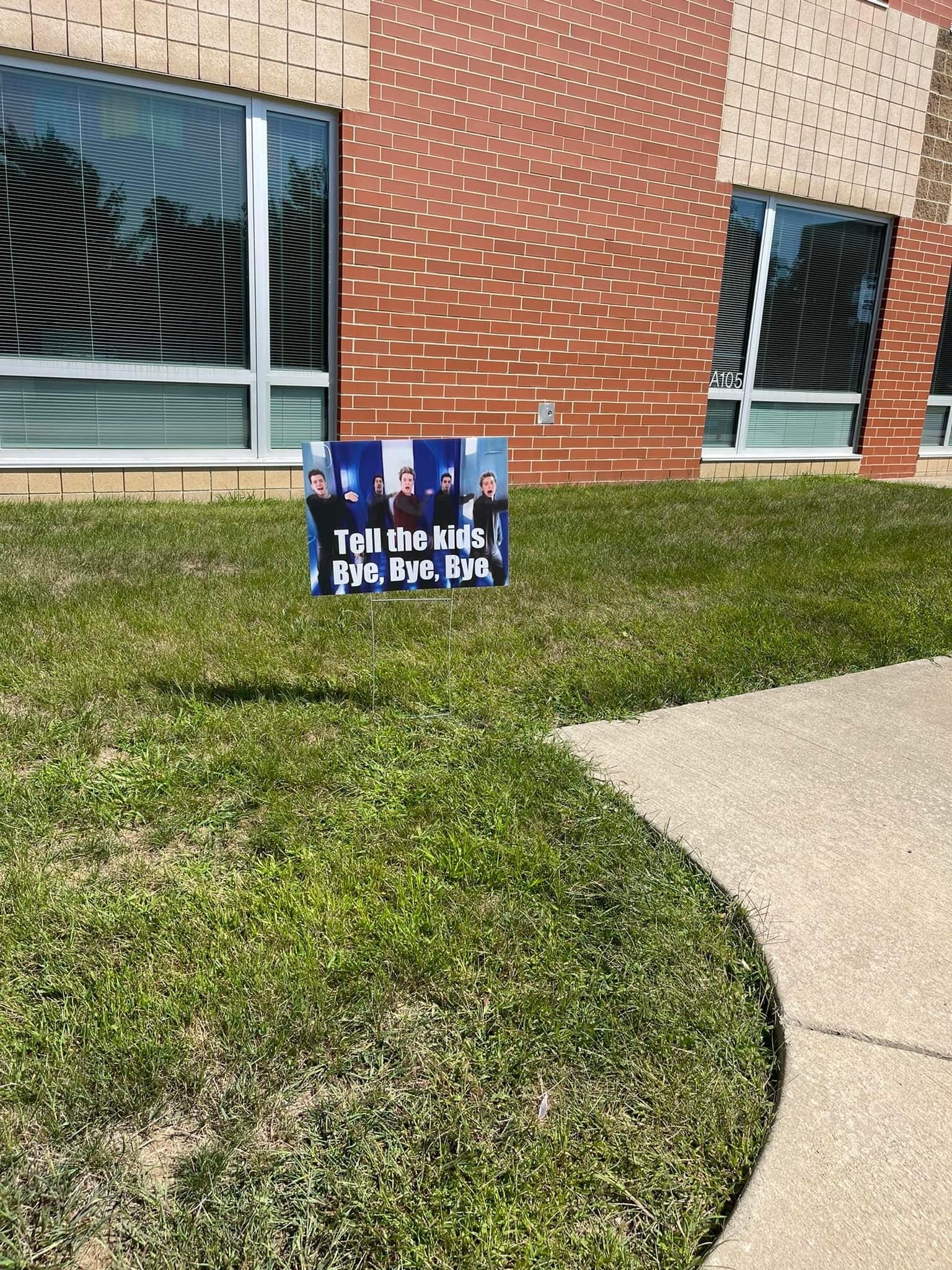 And finally, a little message from the school's PTA wishing the parents a lovely day.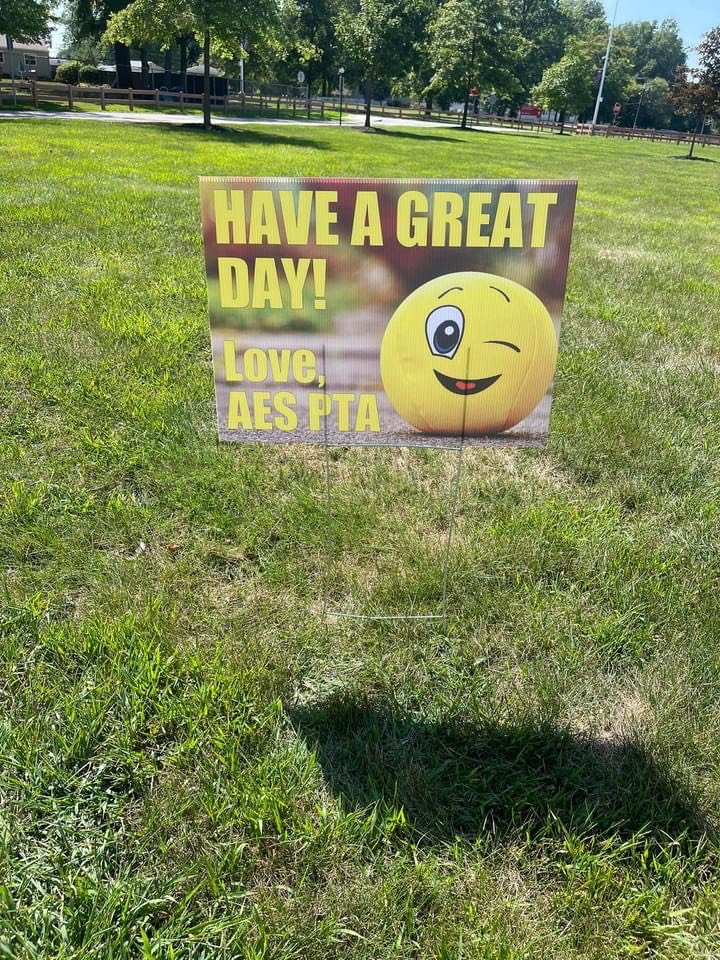 Jessica Lippillo, the president of the Austintown Elementary PTA, revealed that she was inspired by an Arizona school district that posted creative drop off signs. She said she wanted to make parents smile too.
"Drop off lines are hard," she said. "Ours usually runs smoothly but this year, some of our kids are attending school for the first time ever because of COVID. Students and parents are feeling anxious and I wanted to alleviate their stress."
The signs are for the parents' enjoyment, clarified Lippillo, not the younger students, who probably won't recognise the celebrities.
"My older kid knows about NSYNC because I listen to '90s boy band music," she joked, adding that amused parents have posted comments on Facebook like, "These aren't for the kids — they're for us!"