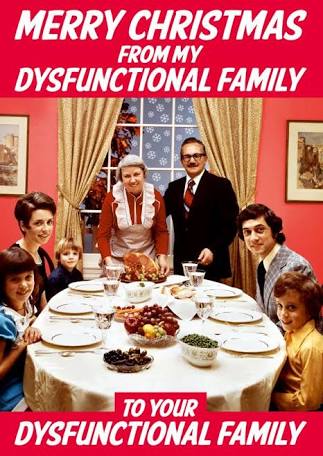 Why Dysfunctional is My New Kind of Christmas
It was after listening to my son cheerfully singing his rendition of jingle bells in the bath, listening fondly, just shy of the door frame so that he didn't see me or inevitably kick in to his famous frozen stage fright. Smiling proudly thinking how sweet my little Christmas elf is, beaming with excitement with the upcoming arrival of Santa, childhood memories floating, joyful lyrics bouncing and bubbling in the air, when, like a raging reindeer turbulently charging through my sugar plums and winter wonderland, I hear my innocent little man sing, full to the brim with Christmas cheer "jingle f*#k, jingle f*#k, jingle f*#k away"!
Admittedly this is entirely my husbands and my fault! Swearing is inherently engrained in our daily interactions, truthfully we are lucky he limited his usage to just f*#k!
As candy canes and snow men morbidly warped and melted around me I found myself laughing, laughing at the touchingly innocent irony in my little elf's song.
Christmas has always been, for many not just me, such an immensely important part of our year. We look forward to it, we plan for it, we create ideas and images of what we expect to be the perfect Christmas. Happy, smiling families coming together to celebrate with wholesome food, jolly songs, magical stories, traditions and of course the unlimited excitement of exchanging gifts. Pressure stirs and builds, your expectations mounting and over time weighing and burdening. Your wanting desire for the perfect family holiday past time all consuming, controlling, until, inevitably something, possibly small, fairly insignificant will ruin your perfect Christmas!
Families feuding, roasts burning, custard curdling, children squabbling, tree lights twinkling suddenly blown, devastatingly late amazon gift deliveries, decorations smashed and scattered across the floor after the hurried raid of a toddlers curiosity! With every hiccup, every stumble the disappointment boils and bashes until, in the end, you are deflated, drained and disillusioned, Christmas cheer slowly and surely depleted and rapidly replaced with elements of bah humbug ! Christmas crises!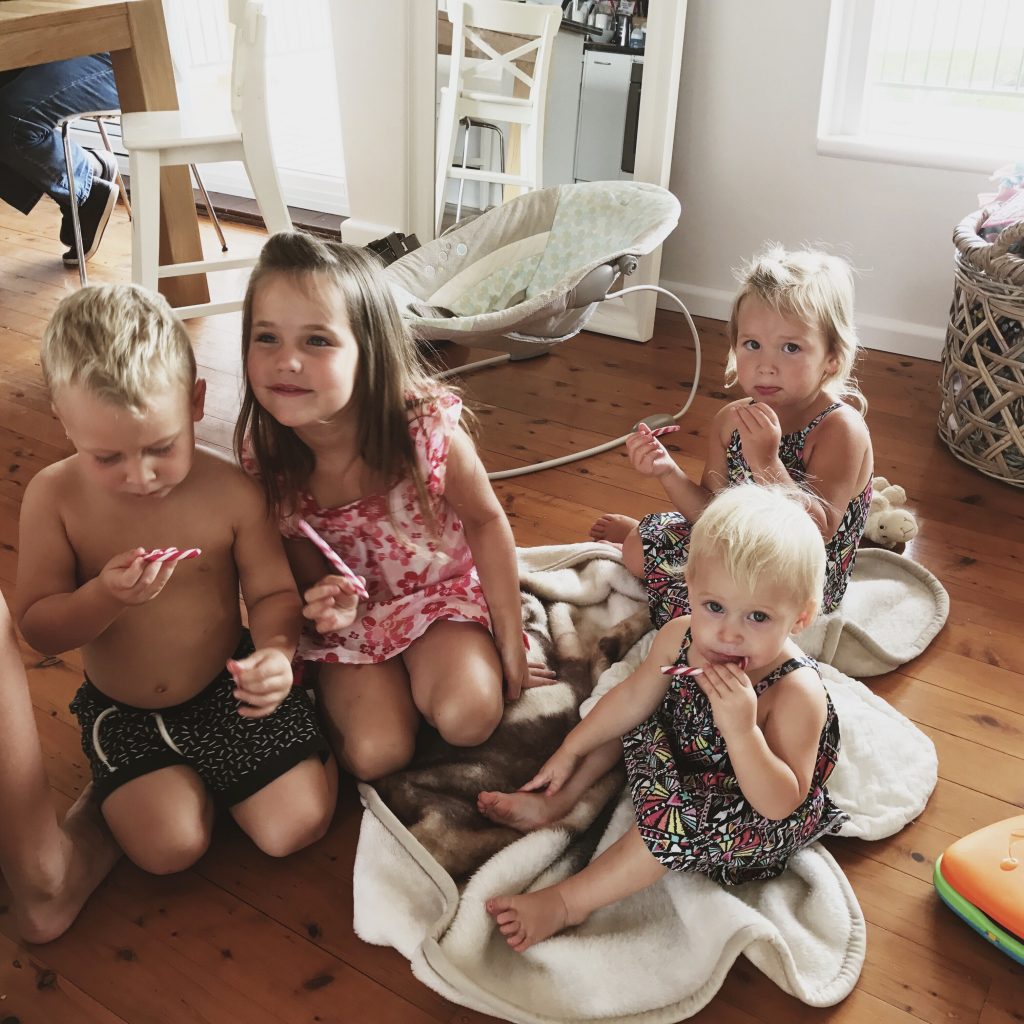 So this year, with that in mind, I'm aiming for my dysfunctional family Christmas! My best laid plan will never, ever, come to pass! My family, immediate and extended will never behave, my cooking despite my best efforts will always look like the picture from the recipe book but with an added char grilled crispy bonus and my children, high on sugar, presents and giddy delight will inevitably come crashing down in a calamity of tears and traumatic tantrums.
It will be chaos, it will be messy and it will be different from my perfect image in every way, but, for me, dysfunctional is now my new kind of perfect. If I aim for dysfunctional, if I aim for mistakes, if I aim for disorder and if I aim for imperfections then my perfect idea of Christmas will be disappointment free. For Christmas this year I embrace with open arms the dramas, the ups and downs, the foley and the mishaps, I look forward to the arguments, the tears and the dramatics because if I know they're coming, if I see my Christmas for all it's imperfections then those moments, those happy special moments will be all the more magical and the memories, the good, the bad and the ugly, will be looked back on with laughter, fondness and most importantly love. Dysfunctional, that's my new kind of perfect Christmas so Jingle f*#cking bells and have a wonderfully Merry Christmas!