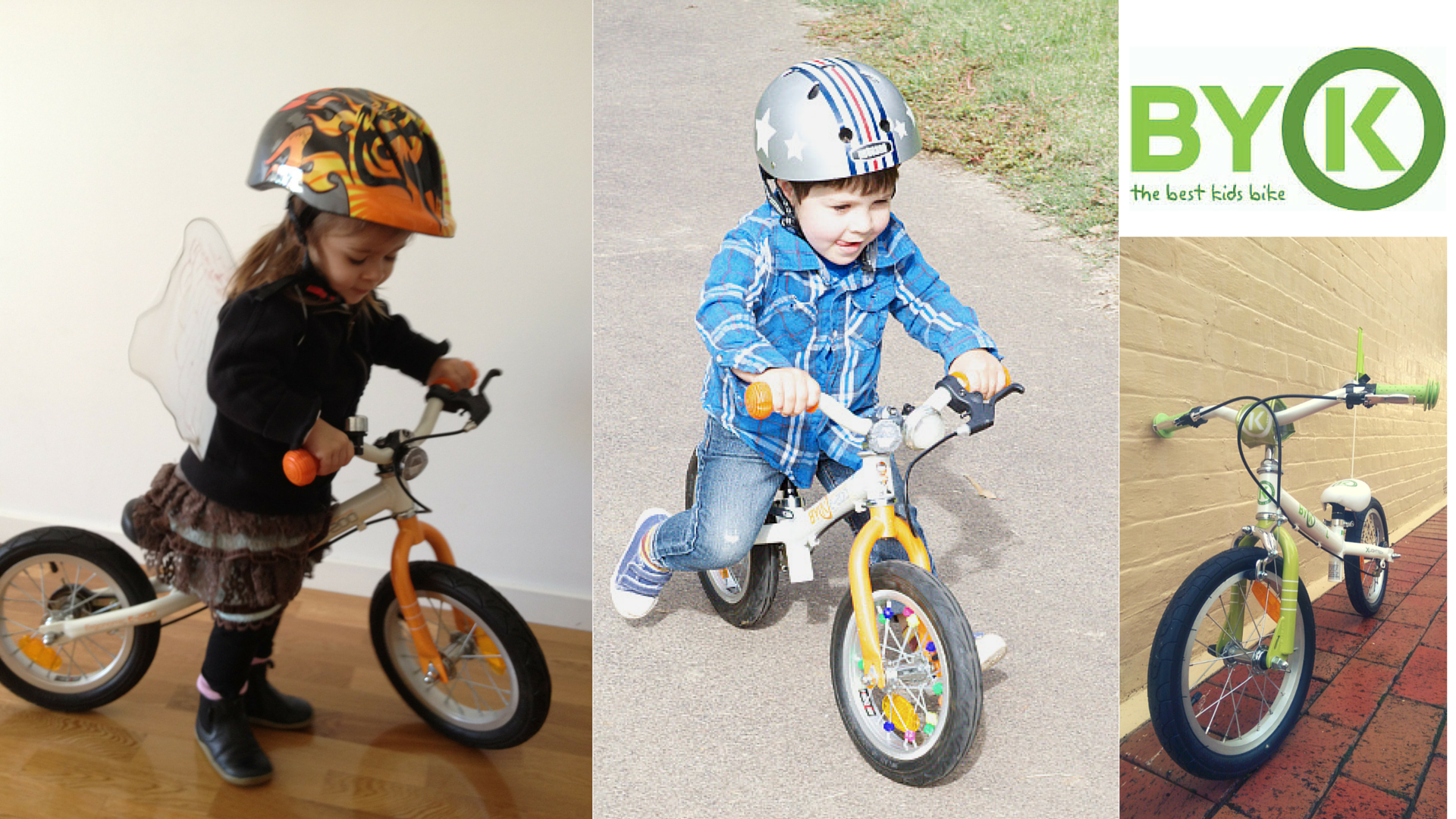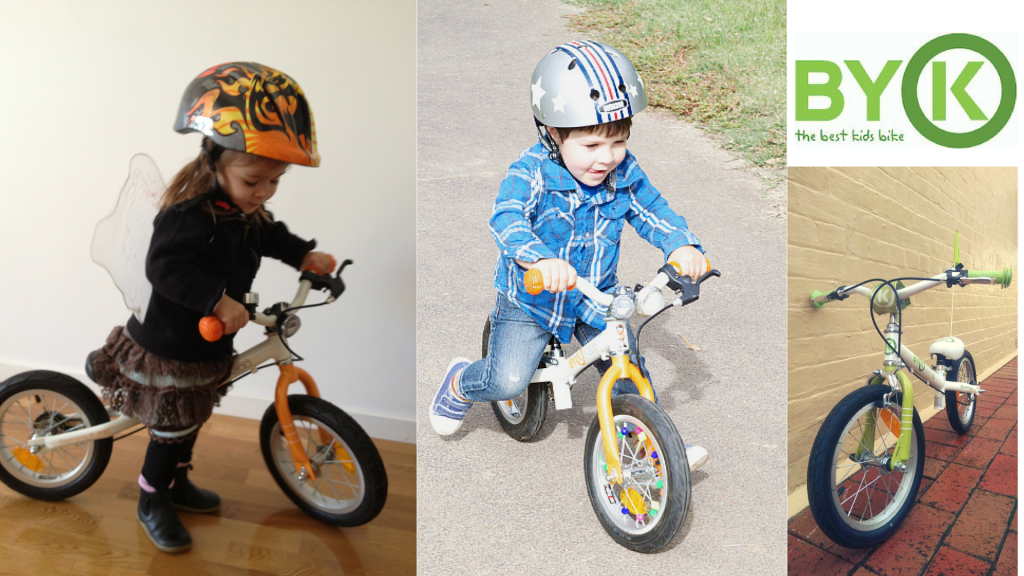 Sponsored
As mums, we are always on the look out to make sure our children are achieving their milestones. From learning to roll, to crawling, learning to feed themselves to stacking blocks… Are they the right height for their age? And, don't even get me started on speech!
And, learning how to balance, both off and on equipment, is another key milestone for toddlers. It's amazing to watch your little ones learning about their body's abilities. So that's why we love the ByK Bikes. Starting with the balance bikes E-200L and E-250L purposely designed for 2 years+, they're a great way to learn how to balance and give them confidence to ride.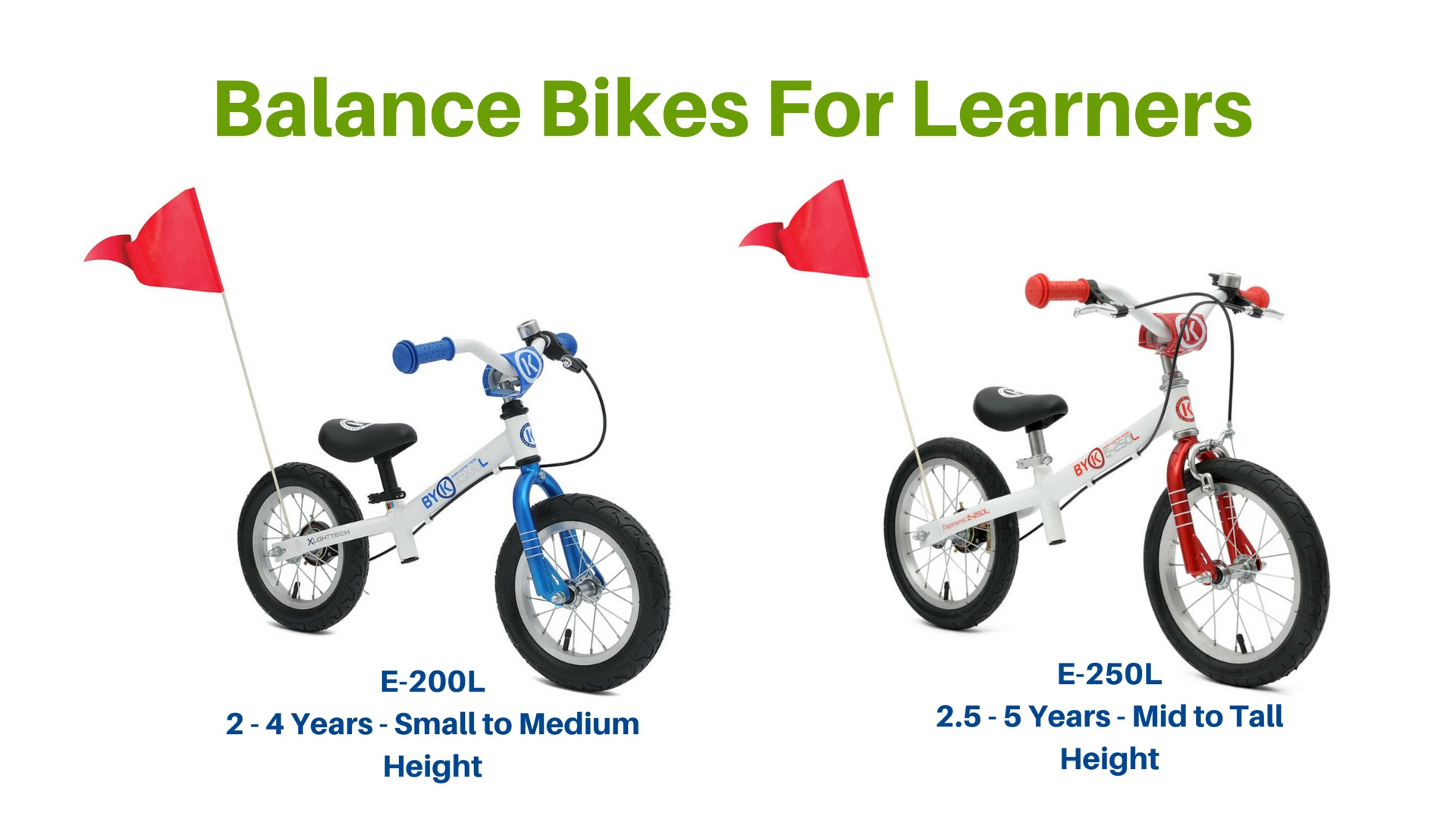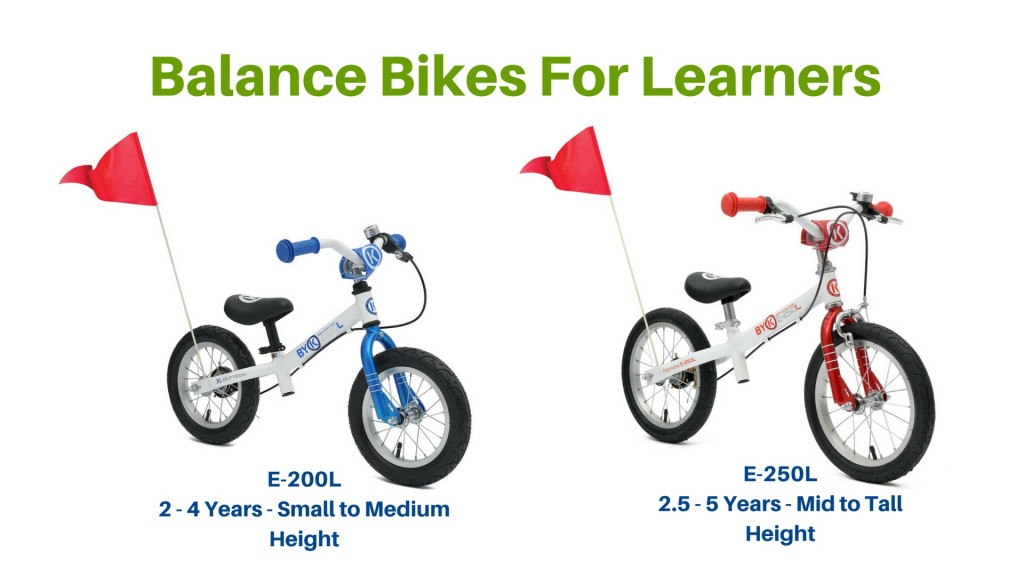 I know it sounds silly, but watching my two boys growing up, I've really noticed how different their body shapes are compared to adults. So it makes sense that a bike needs to be shaped differently!  ByK Bikes aren't just adult shaped bikes in a smaller size for this reason.
Researching conventional bikes, I hadn't realised that they were so heavy compared to children's weight, making them hard to control and hard to start and harder to stop. I remember my days learning to ride a bike. The riding part was easy enough once I got a good push from dad. It was the stopping that got my fear levels racing! As I was hurtling down the driveway on my faux-BMX for dad to help me stop, he was yelling for me to put my feet back on the pedals to lock the wheels!
Well, ByK Balance Bikes have been purposely designed with the seat low in the frame to make it more stable for learners and so toddlers can use their feet to slow down and stop. Not like the old days where your feet didn't reach the ground. These bikes remove that fear and give toddlers and pre-schoolers the ability to ride with confidence.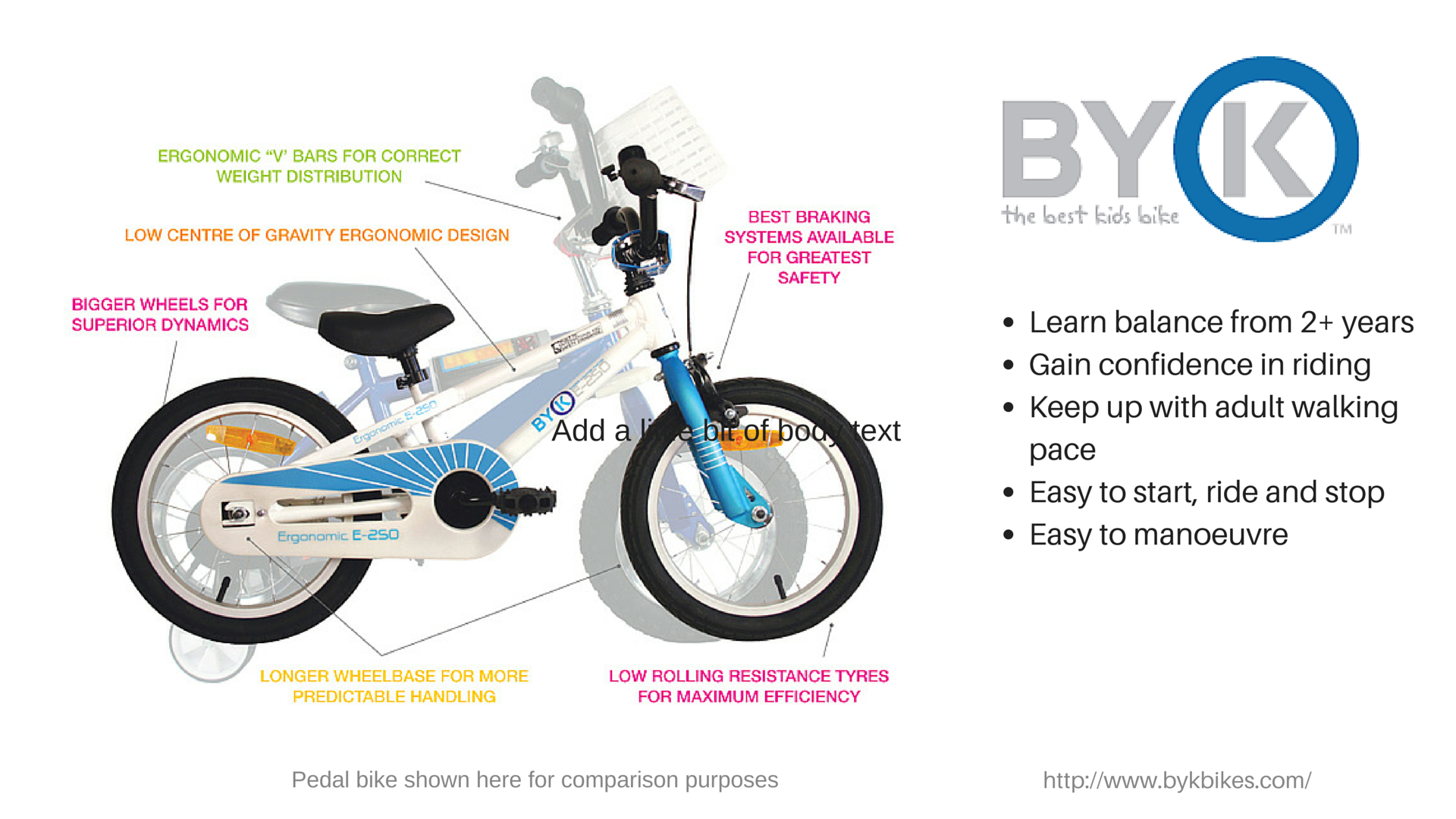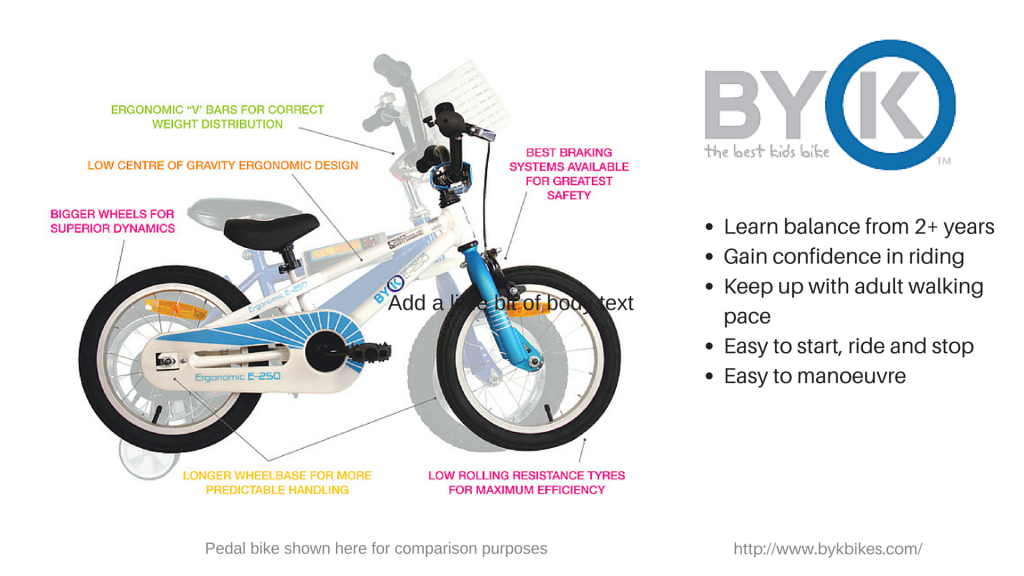 This is the confidence I see in my son, William (nearly 3 years). He can manoeuvre the bike easily, start and stop easily and there are no pedals to make the learning process complicated. There are hand brakes for extra help too.
As a family, we love walking together. But, William is a 'big boy' and doesn't like to ride in a pram. He wants to use his energy – as any toddler would! With William riding the balance bike on our walks, he can finally keep up with our walking pace, he can easily manoeuvre the footpaths and obstacles like gumnuts and cracks in the path and he can also stop quickly and easily.
William particularly loves the bell. He loves that you can "ding at people while you're riding". I must talk to him about that!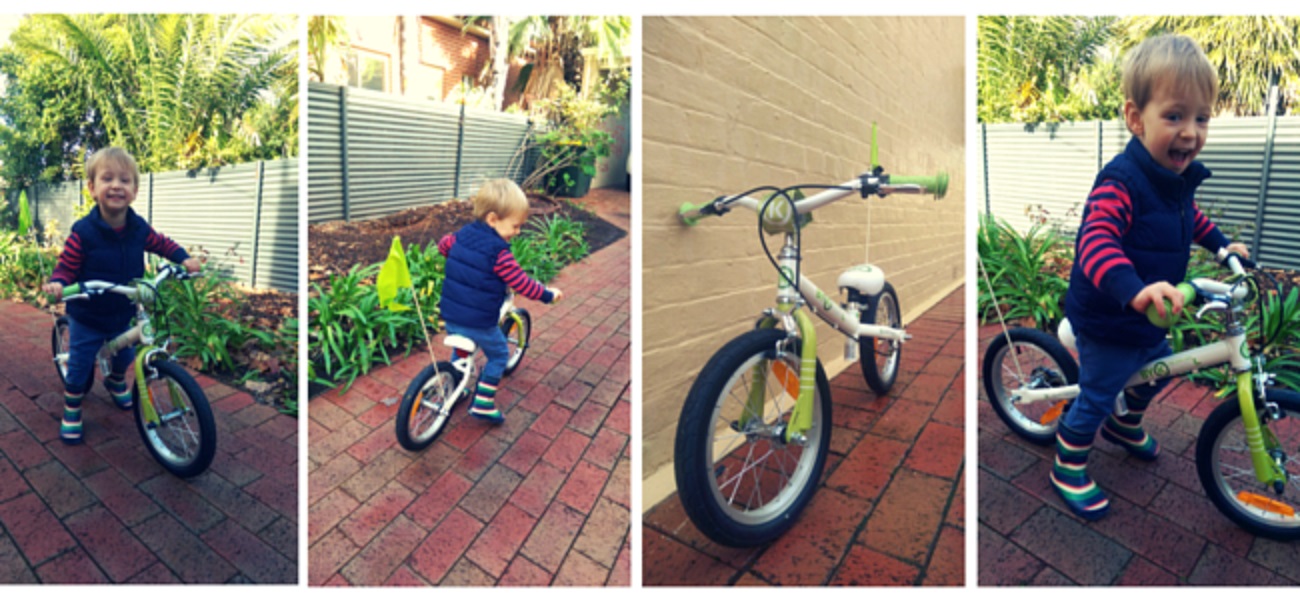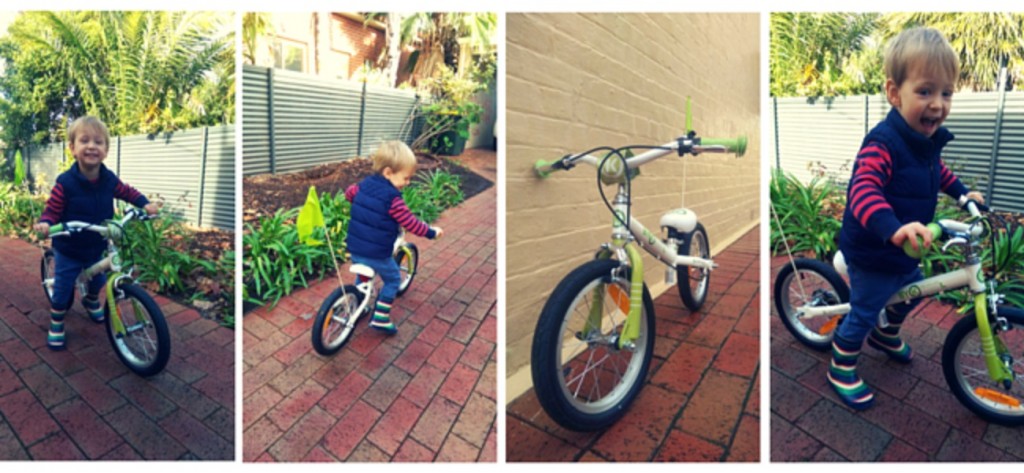 I am actually really surprised at how quickly he has picked up the technique. With both feet on the ground, he can walk the bike and he can glide along and enjoy the freedom that comes with biking. It didn't take long to get used to balancing and boy, does he get some speed!
It makes me so happy to see my child learning and enjoying the outdoors and zooming around on his ByK Balance Bike.
Which Learner Bike: E-200L or E-250L?
The E-200L and E-250L Balance bikes are both designed for learner riders. They have the same essential features, only the E-200L is for 2+ years and the E-250L has larger wheels and slightly longer wheelbase and height, so is great for slightly taller and older starters (2.5+ years) children that are still learning to balance.
Advice from ByK Bikes
[Insert image "Advice for biking" here and link to http://www.bykbikes.com]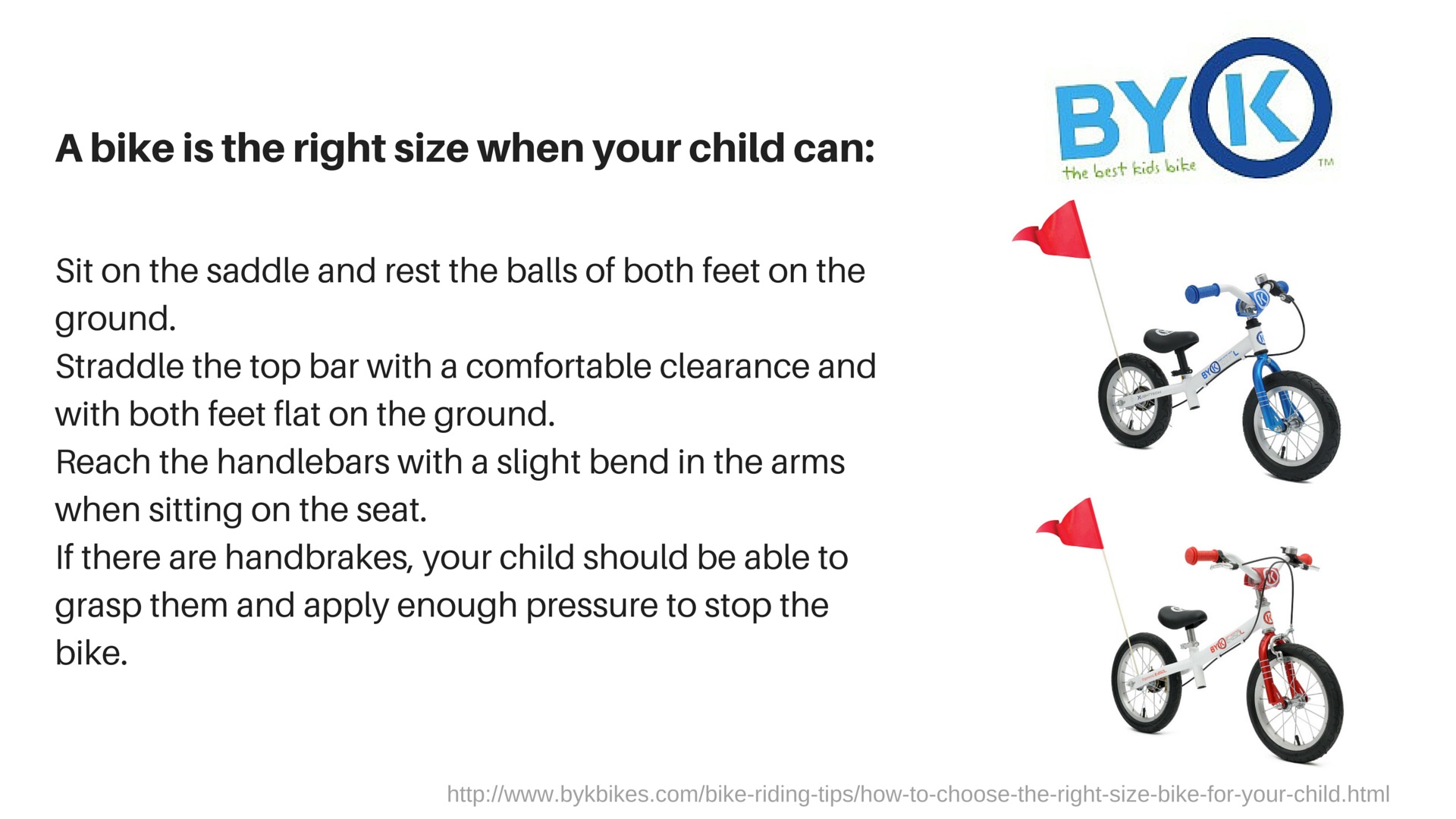 ByK Bikes are available from specialist cycling stores. Find a stockist near you here
Keep up to date with ByK Bikes by liking the ByK Bikes Facebook Page
Visit http://www.bykbikes.com for more information
You can hear more about Warren Key's "A Revolution in Kids' Bikes" here:
Disclosure: This post is sponsored by ByK Bikes.  The author was gifted a ByK Bike for the purpose of an honest review.  All thoughts and opinions expressed here are the authors own.