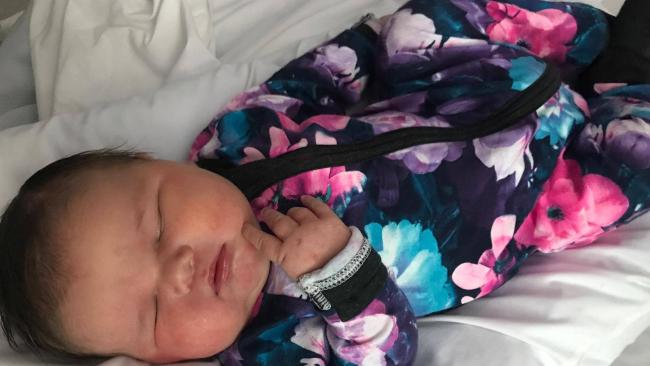 A 6kg Newborn Baby Girl Smashes Record in QLD
A new baby record was smashed earlier this week at Rockhampton hospital, with the staff welcoming the biggest baby born yet in their ward.
Newborn Maisie Lily Macdonald was born on Monday and tipped the scales at 13 pounds 4 ounces (6.02kg).
The Rockhampton Morning Bulletin reported the new baby girl was welcomed by father Mason Macdonald, mother Makaela Kirkby, and sister, Aubree Rose.
Mr Macdonald announced the arrival of his baby girl to family and friends on Facebook with "Welcome to the world and the family ya massive newborn."
Makaela was somewhat prepared for her second baby to tip the scales as her now 17-month-old daughter, Aubree, was born at 11.5lbs.
Most newborns have an average weight of 3-4kg, so Maisie is nearly doubt the weight of the average baby.
One commenter on Facebook shared how her son, who was born at 32 weeks, is the same weight as Maisie at 15 months old.
Little Maisie didn't beat Queensland's largest baby, Oliver Stokes, who was born in February 2013 at 6.76kg (14.14lbs). Ollie was also born in Rockhampton. There must be something in the water!
Earlier this year in Victoria, a mum gave birth naturally to a baby boy weighing 6kg.
Guinness World Records have recorded the heaviest baby to have ever been born was in 1955 to a healthy Italian mum who gave birth to a 10.2kg baby. WOWSERS. That's nearly double the size of Maisie!
Congratulations to Mason, Makaela and Aubree on the new arrival of their gorgeous Maisie.