Nurses and midwives who promote anti-vaccination messages to patients and the public could find themselves prosecuted after their industry regulator released a new position statement on their conduct.
The Nursing and Midwifery Board of Australia released their new standards in response to a number of nurses and midwives who have promoted anti-vaccination messages on social media.
The statement reads, "The board is taking this opportunity to make its expectations about providing advice on vaccinations clear to registered nurses, enrolled nurses and midwives.
"The board expects all registered nurses, enrolled nurses and midwives to use the best available evidence in making practice decisions."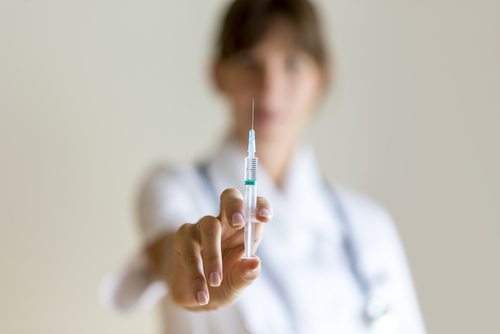 The statement urges members of the public and patients to report nurse and midwives promoting anti-vaccination.
The promotion of anti-vaccination by nurses and midwives is an offence under national law as it promotes false, misleading or deceptive information, as stated by the Australian Health Practitioner Regulation Agency.
The statement says, "The board will consider whether the nurse or midwife has breached their professional obligations and will treat these matters seriously."
Dr Hannah Dahlen, a professor of midwifery at the University of Western Sydney and the spokeswoman for the Australian College of Midwives said, "Midwives and nurses are highly regarded and trusted members of society and people take their advice very seriously.
"I agree that they have a very serious obligation to provide the best available evidence, and it is of course concerning that some are taking to social media in order to express a position not backed by science."
However Dahlen is worried the prosecution threat could push people with anti-vaccination views to promote their message underground.
"The worry is the confirmation bias that can occur, because people might say: 'There you go, this is proof that you can't even have an alternative opinion.' It might in fact just give people more fuel for their belief systems."
The debate about vaccinations has been a contentious issue for years and as a result, the Australian Medical Association in conjunction with the health minister Sussan Ley and Australian Academy of Science are launching a campaign releasing the scientific evidence and benefits of vaccinations.
The campaign includes a booklet containing the latest research on vaccination, which was launched by Professor Peter Doherty, winner of the 1996 Nobel prize in physiology or medicine.
Dr Michael Gannon, the president of the AMA said the booklet was the perfect response to diffuse the lies and misinformation shared by anti-vaxxers.
"Immunisation saves lives," he said. "That is an undeniable fact."
Unfortunately, despite the scientific evidence on immunisations, there are still pockets of communities on the Gold Coast, Western Sydney and the north coast of NSW that have lower than average immunisation rates.
According to the World Health Organisation, three million deaths are prevented every year due to vaccinations against diphtheria, tetanus, whooping cough and measles.