All Aboard! Fun Train Theme Party Ideas
Toot Toot!
If you know the difference between a freight and passenger train and can recite the words to the Thomas the Tank Engine and Chuggington theme songs off the top of your head, then the chances are you are living with a train obsessed little one!
If you were thinking of throwing them a train themed birthday party but didn't know where to start, we're here to help!  All Aboard! We've put together a collection of great train theme birthday party ideas that your child and their guests are sure to love.
Why not make a 'Birthday Crossing' for the kids, they are easy to make and the kids will love them.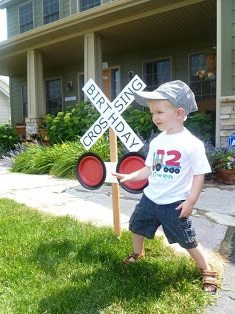 If you are looking for a fun activity for the kids, this Toss the Coal in the Hole party game is sure to keep the kids entertained.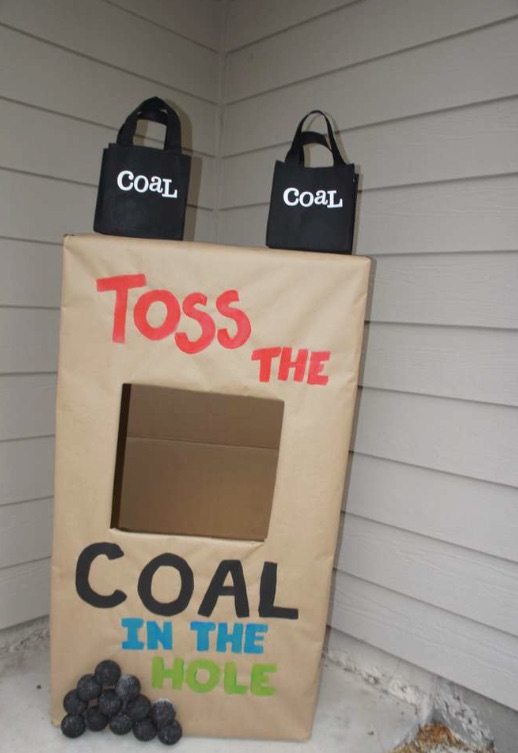 The kids will just LOVE having their very own train engine to play in. This also makes a great photo prop to capture a few happy snaps of your special little birthday person and their friends.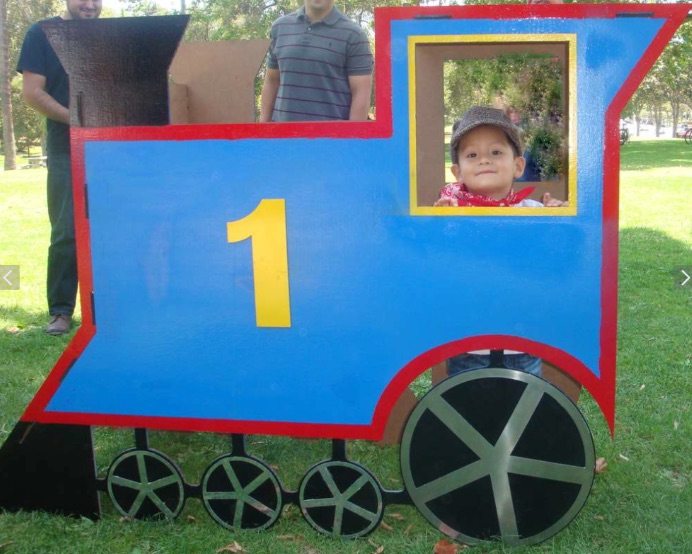 This is another great idea. These individual train engines are guaranteed to be a hit with the kids and are so easy to make. All you need is some empty cardboard boxes, coloured paper and some glue.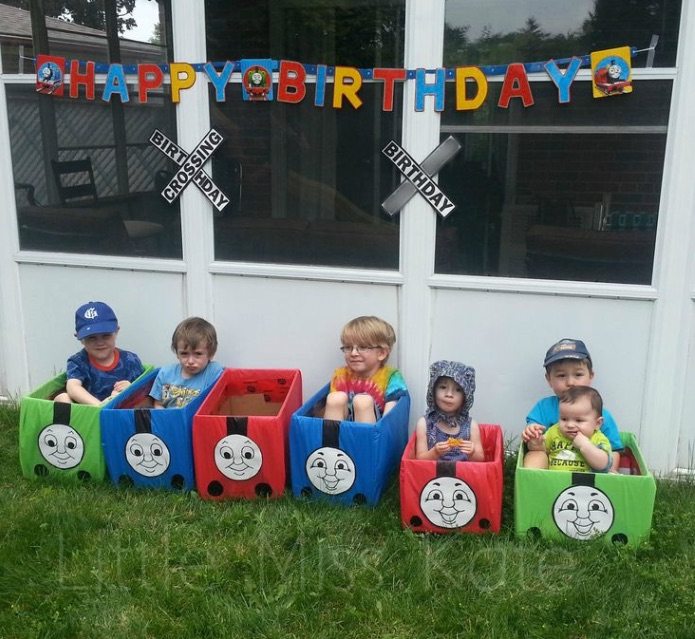 Why not use one of the many trains you no doubt have laying around to help decorate your party food table?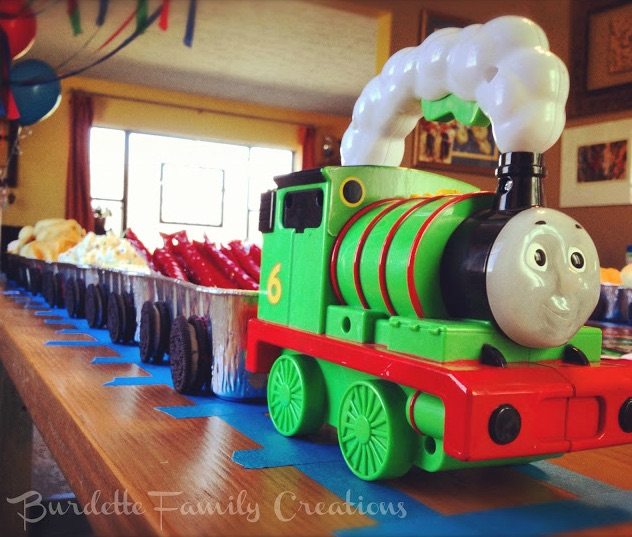 Serving your party food in 'train carriages' is an easy and great way to incorporate your train birthday party theme.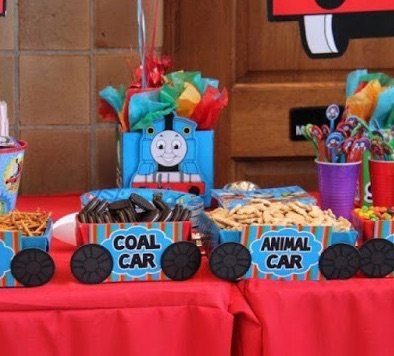 This is such a great party food table idea, and so easy to recreate too.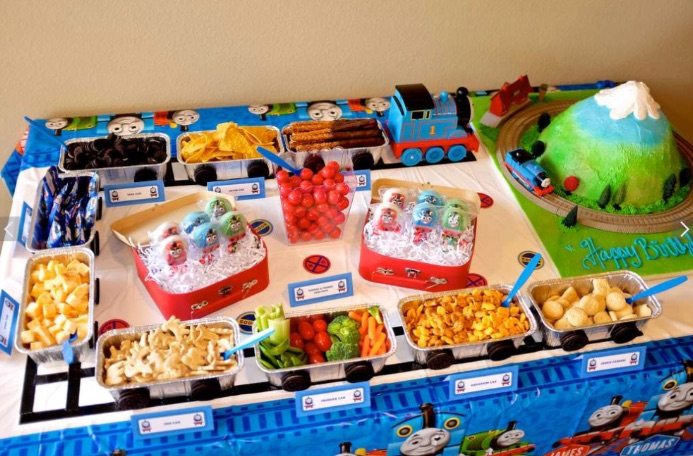 The kids will love these little train sandwiches, such an easy and yummy party food idea.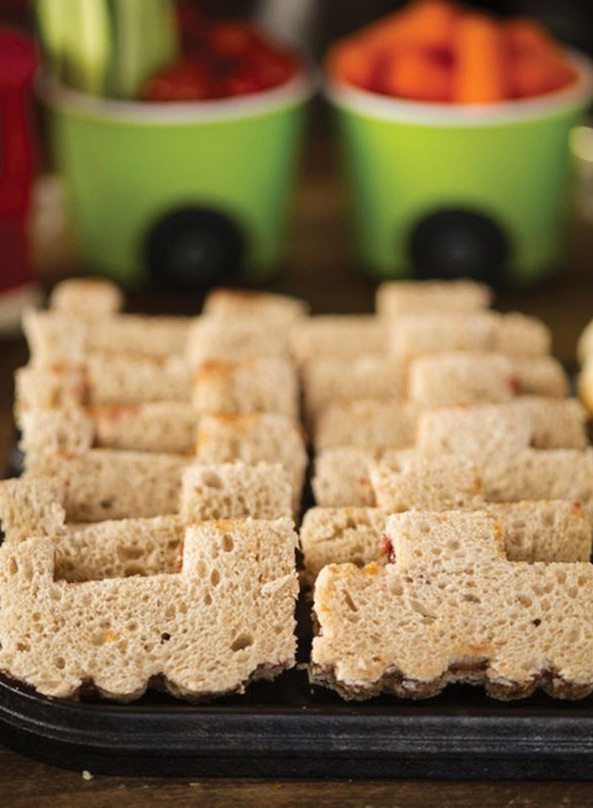 You can find lots more great train party food ideas over at Bebeh Blog.  I love these 'Rails' and 'Conductor Cubes' so cute and such a great idea.
Isn't this drink station a great way to encourage the kids to 'wet their whistle' during the party?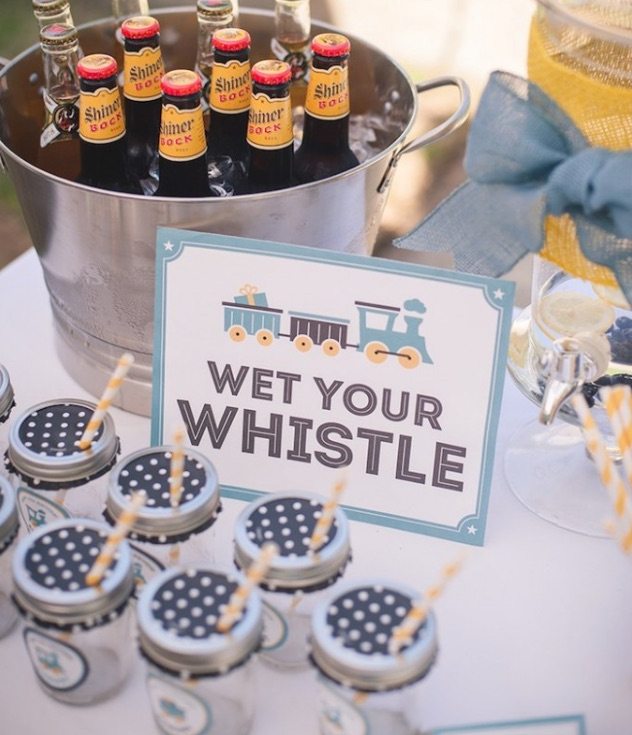 Doesn't this Thomas the Tank Engine Birthday Cake look great?  It's also a great cake to make yourself.  All you need is some coloured buttercream, chocolate Kit Kat bars and a couple of your child's train engine toys.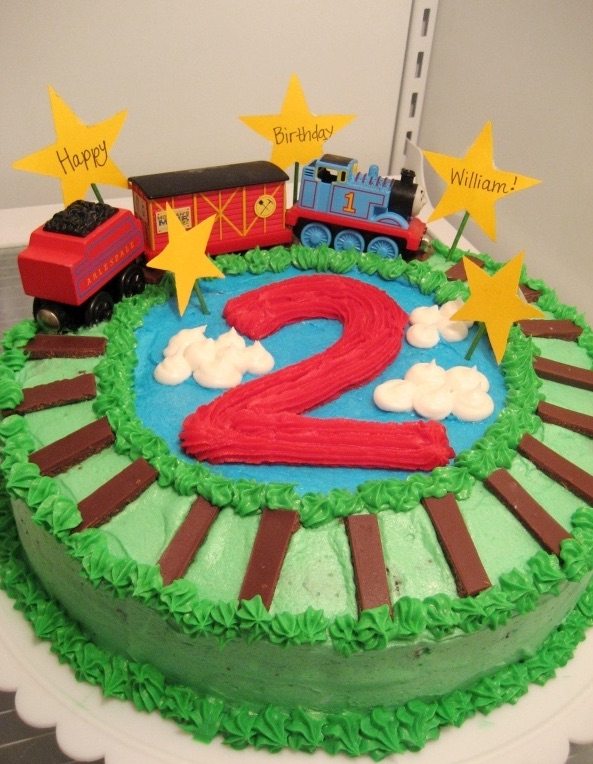 The kids will love this fondant and buttercream two tiered train birthday cake, doesn't it look impressive?!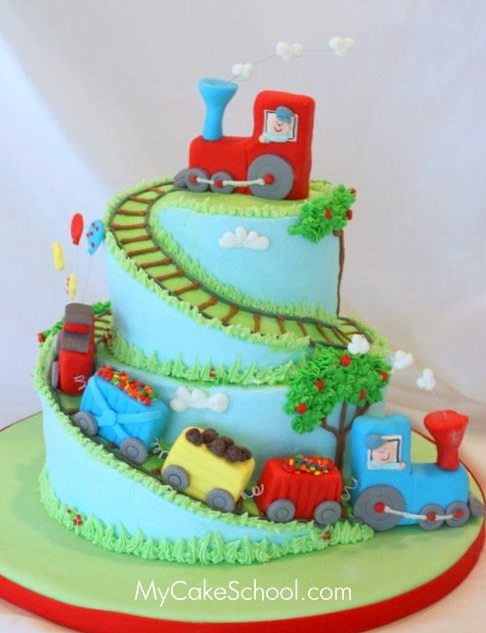 Do you know someone who would love a train birthday party?
Have you thrown a train themed birthday party before? We'd love to hear your tips!