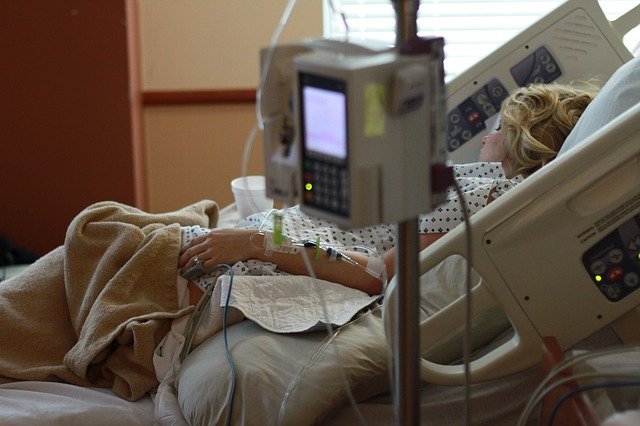 We've all had to adjust our expectations during the last couple of years due to the pandemic, and the disappointment of missing life events can cause some people to make desperate requests hoping that all is not lost.
This seems to be the exact scenario when a grandmother-to-be insisted that her pregnant daughter live streamed the birth of her baby as she was no longer allowed in the birthing suite.
Unfortunately for nanna, this new mum vetoed the invasive suggestion and was left wondering if she was doing the right thing.
Posting to Reddit's AITA board, the anonymous woman asked if it would be a bad move if she were to deny her mum's request.
"I am currently 16 weeks pregnant with my first little boy and my husband and I are over the moon excited. However, at every turn, COVID puts a stop to our family being involved as much as they would have before the pandemic began," she writes.
"Our hospital is not allowing visitors for the foreseeable future, and while our families are heartbroken, my mother has taken it the hardest.
"Today while on the phone with her, she asked that we live stream/zoom the birth of our son. She made it clear she didn't want to see…everything… just enough to see our faces and hear his first cry etc.
"This moment is incredibly intimate and my husband and I don't want to have to worry about our families on zoom while bringing our son into the world. It seems very personal to me, and I don't like the idea of them watching me push, potentially hearing if there are complications, watching him be put on my chest etc."
Fellow Redditors were quick to reassure the woman that she was doing the right thing.
"This sounds like the worst idea ever. Hubby can take some well-posed photos once the baby is born and cleaned up a bit and is sitting in your arms. You do not need to entertain this request any further," suggested one user.
"Just tell them it's against hospital policy. Case closed," added another.
"Tell your mum "No, not during the birth. We will video chat with you after the birth and as soon as we're settled in", wrote a third. "Good luck, be prepared to set some firm boundaries with her."
Giving birth is not a spectator sport. Here's hoping that the grandmother-to-be realises that and comes to terms with the fact that she is not welcome in the birthing suite.
Source: Pixabay