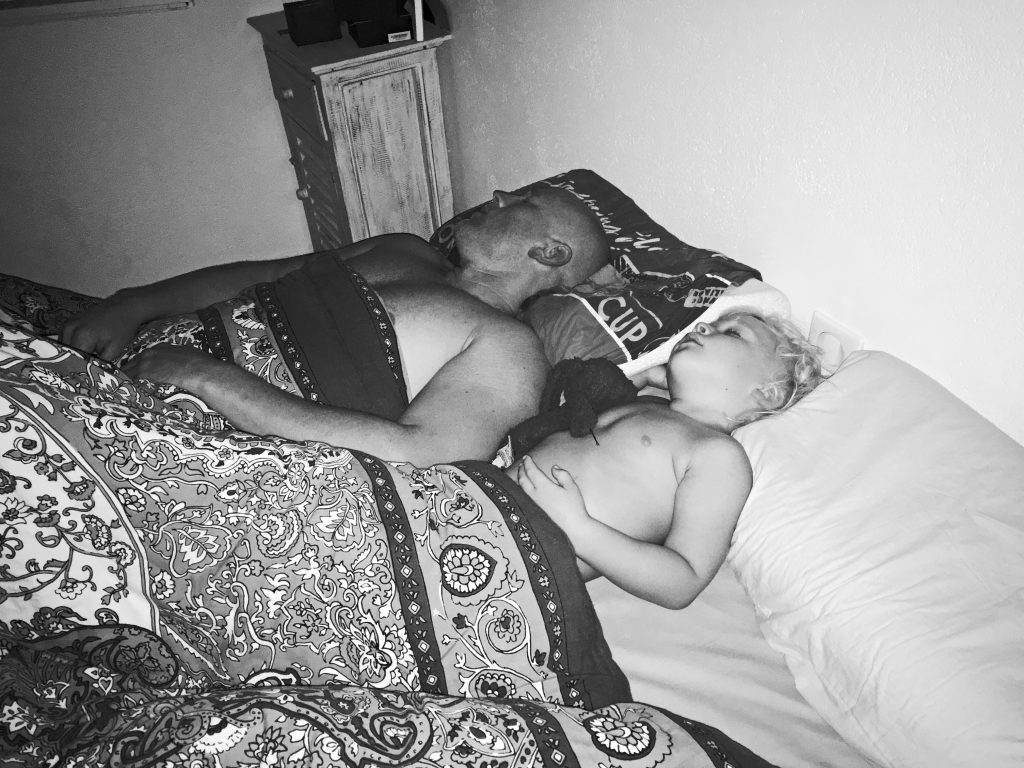 It Won't Be Forever
Laying next to my Hurricane, my little man, watching softening, settling face, many of you would immediately perceive that I'm talking about a fussing, fretful baby or a fidgeting, fighting toddler needing just a little extra cuddle to get them off to sleep. It's only when I reveal that our little fella is four that I can hear the sharp inhale, feel the knowing looks and battle with the 'should' thoughts and expectations.
He should be able to fall asleep on his own.
He should be able to sleep through the night and he should be sleeping in his own bed.
I'm not criticising 'the should's', they are neither right nor wrong, I'm simply challenging and by all accounts wondering why? Why are we pushed and often pressured to conform to a 'should?'
Our little ones are born into this world, beautiful, unique and independently strong in their own sense of self, they encounter and experience at their own rate, rhythm and rumble, different to that walked before them and separate to that who follow. Their joys, their sadness, their fun, their hardships, their laughter and their lows are individual and solely their own, so why do we then expect and ultimately create an idea of how our children should or should not be behaving when it just, for whatever reasons, isn't right for them, it doesn't quite fit them?
Recently a friend upon hearing of our current sleeping arrangements, coming from a place of genuine care, told us that it wasn't normal for our four year old to still want to sleep in their parents bed, to the extent that it wasn't healthy for any of us. It wasn't healthy for them and it wasn't healthy for us. In truth I was taken aback, frozen in a state of question again puzzling over a why?
Why is a child wanting comfort and contact from their parents to feel secure when they sleep considered outside the norm?
Why are we criticising and why are we judging one parents different experience from our own?
What may be perceived as normal for one doesn't necessarily mean it is normal for another and for families and for children that too is the same.
There is no norm in childhood, there is no rule book, no instruction manual, no guide in which to say what is right or wrong.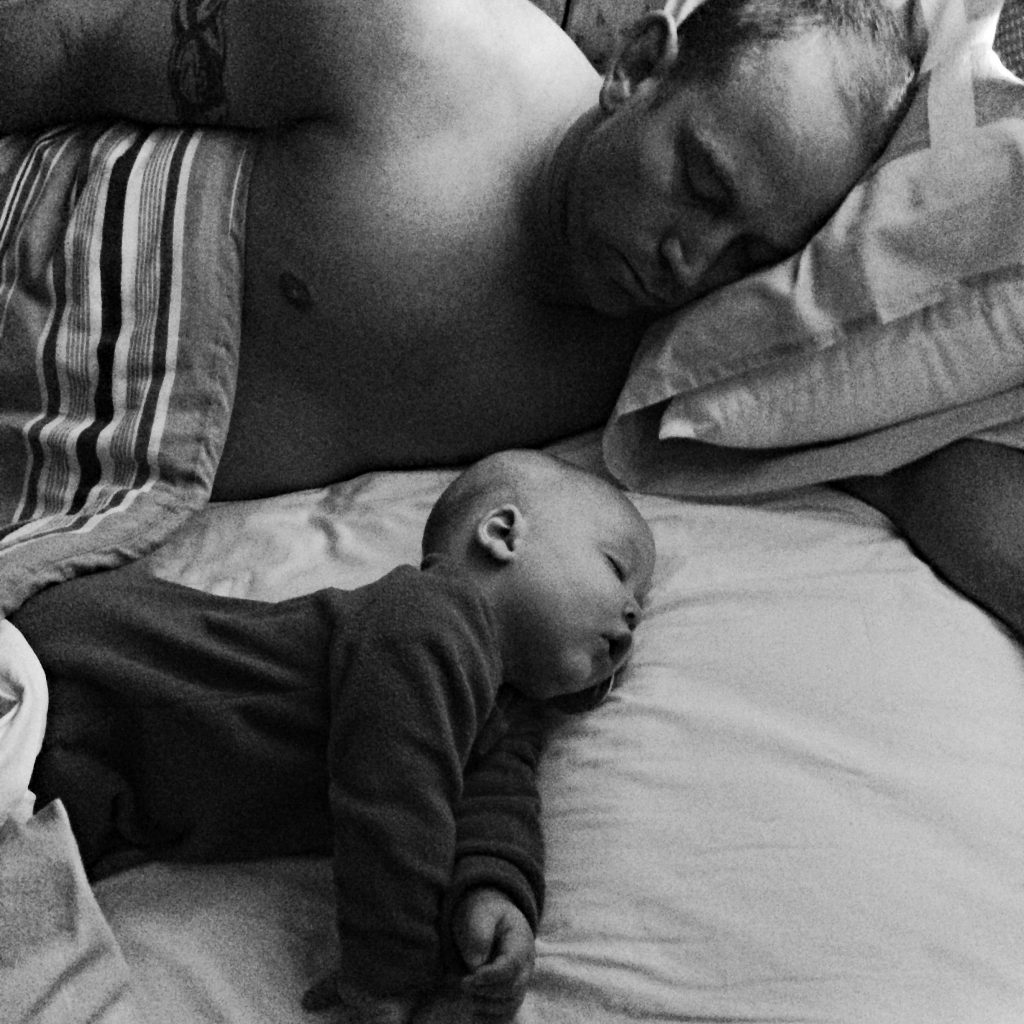 Our Hurricane for whatever reasons is needing that extra cocooning sense of safety from us, whether it be as a prolonged result of having had meningococcal meningitis, or perhaps in its purist form his sensitive little soul just needs that little bit of extra nurturing. I don't have the answer, but why must I force something that, right now, isn't coming naturally to him? It isn't ideal. Of course I am tired and we'd love ownership of our bed back, but if this is what he needs, for the time being, then I'm happy to give it to him.
On the flip side our daughter, our Little Ray of Sunshine, is a total and completely independent sleeper, self-soothing and by all accounts frustrated if anyone interrupts her pacifying process, so we leave her to it as for her, what she needs, is complete control of her own unique way of sleeping. She is comfortable and confident in her individual and independent sleep patterns and that's exactly what we've given her. She is different from her brother, her needs are comparatively different to his, but by learning from her cues and listening to what her idea of the perfect nights sleep is, she is fitting into her own specific norm.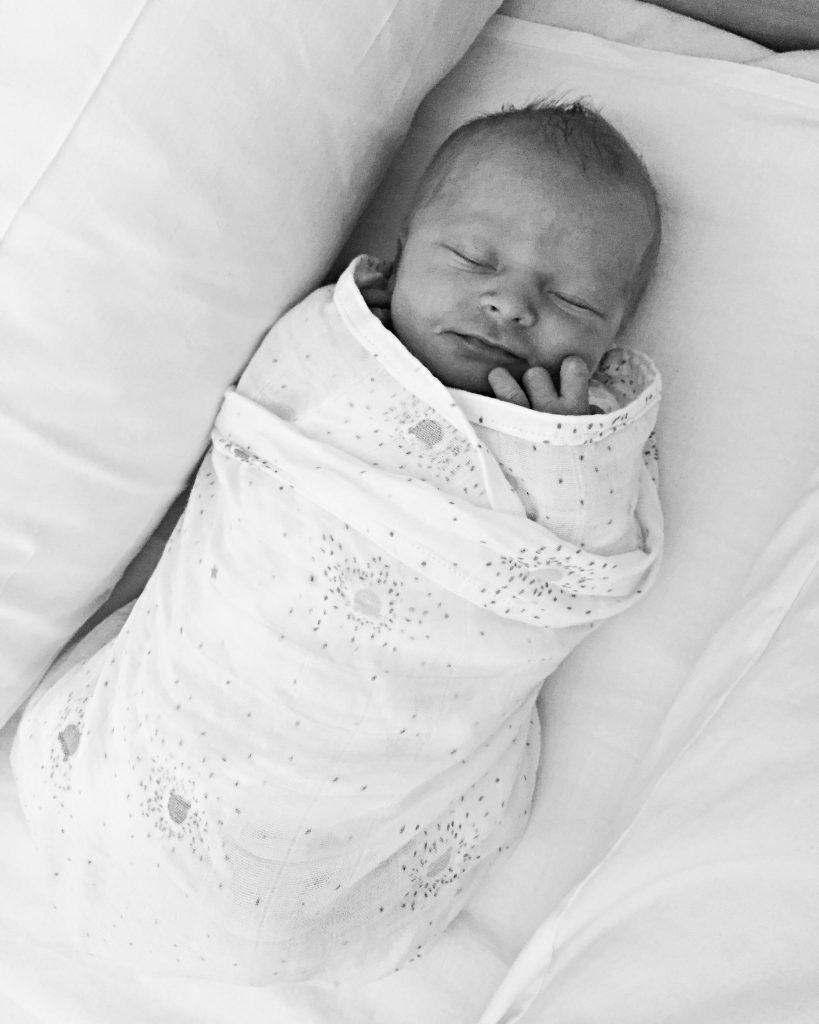 They are only small for so long and while it may feel like a marathon this is only a short sprint. There will come a time where he no longer reaches for me, where my need for a cuddle or contact will surpass his own, and I know I'll miss it. I know my heart will ache for these tougher times when our special bond was so close, where contact and connection where needed to help him navigate and grow. It won't be forever. I'm going to let them lead, let them show me what they need to feel safe, to feel supported and to feel secure. There is no should and there is no norm there are simply genuine, pure and uncertain little souls just trying and testing their footing on this great big journey and that extra time, that extra cuddle, for as long as they need it, I'll be there with open arms.