Parents are being warned about purchasing toys that can talk, record and connect to the internet after alarming details have emerged about the security of the toy's app. The stuffed animal toys can sound like a great idea, but unfortunately the apps created for the teddy bear, which allow children to send a voice message to their parents, can be leaked to strangers.
CloudPets is the most recent toy that has leaked data to unknowns on the internet. CloudPets make stuffed animal toys which can be paired up to an app and allows kids to access "an ever-expanding collection of fun and games". One of the key features of these toys is the ability for the toy to pass messages between child and parent.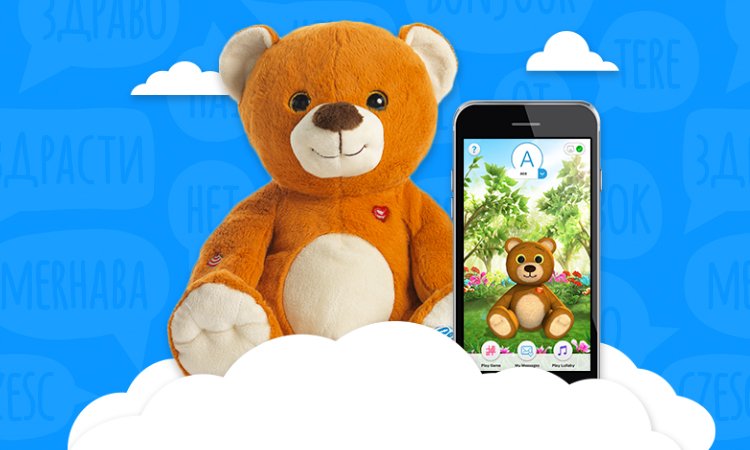 The toys have been created to provide a solution for when parents go on a business trip. Mum or dad can use the app to record a message that the stuffed toy is able to be relay to the child. The child can record a message back by squeezing the toy's arm. Unfortunately this popular feature of the toy comes at a huge privacy risk.
Hackers have been able to listen to the messages between the child and parent. Researcher Troy Hunt explained his team of researchers have found the app is faulty and relies on a Romanian company whose website contains security holes. The lack of security means hackers can steal CloudPet's customer records, private email addresses and listen to the voice recordings made by the children.
Hunt said he was able to hear a little girl sing to her parents and say "Hello mommy and daddy, I love you so much."
This new information about the toys is frightening, but unfortunately it's not an isolated case.
In December, the My Friend Cayla Doll came into the spotlight after the maker of the doll had reportedly recorded children's conversations, stored them on a server to be used for product testing. The German government were so concerned about the invasion of privacy by the doll, they have advised parents to destroy it.
While it may seem like a wonderful toy idea, as there is an app for everything these days, toys that connect to the internet come at a risk. Especially if the manufacturer hasn't put the best security practices in place for its app.
For now, parents need to be aware of the risks of these toys. Stuffed animal toys and dolls are being manufactured with a tech mindset. Be mindful that internet-connected toys carry a risk of being hacked and your private information could be accessed.
A simple phone call or Facetime call may be the better option for parents who wish to connect with their kids while they're away.