Mum of Two Gives Birth to Surprise Triplets After Thinking Labour Pain Was Kidney Stones
As a mother, I don't believe there could be two words in the English language to inspire more abject horror than "surprise triplets".
A mum of two from South Dakota in the US has recently given birth to her own surprise triplets after taking herself to the hospital thinking she had a bad case of kidney stones.
Dannette Giltz got the shock of her life when she delivered two girls and a boy via c-section last week, not realising she was 34 weeks pregnant.
"I started getting pains in my back and in my side, they felt like kidney stones because I've had them once before," Dannette explained.
"So I just kept pushing on until Saturday when I was in so much pain all I could do was lay in bed and cry. It hurt to move and even breathe."
"I went to urgent care thinking I'm going to have to have surgery to break the stones up. Well, the doctor comes back in after doing a urine sample and said: "you're pregnant!"
"They got the portable heart monitor they use and did an ultrasound and said there are possible twins."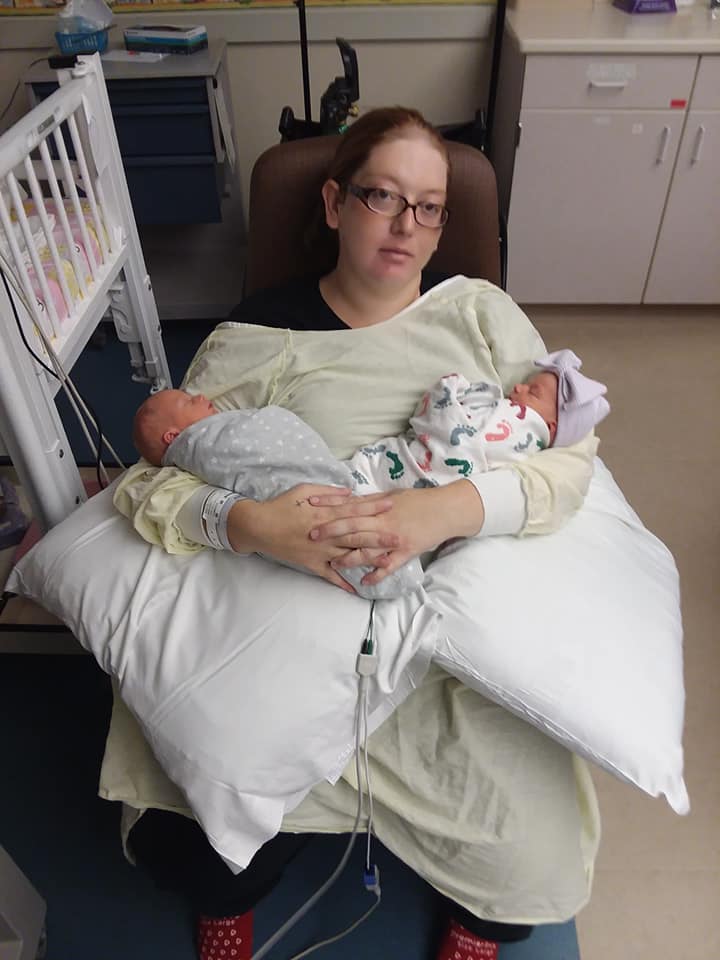 After Dannette was transferred to a maternity clinic, it was confirmed that she was carrying twins as two separate heartbeats were heard. It was at this point that it became apparent that these babies were getting ready to be born and the shocked mum was rushed by ambulance to another hospital. An ultrasound was performed and a caesarian section was quickly scheduled as one of her babies was sitting in a breech position, feet first.
During the surgery, while her husband, Austin, was contemplating what to name their new twin babies, someone at the hospital asked for a third blanket — indicating a third baby would soon be born. 
"His reaction is like, 'Excuse me, put it back, no, I was told I have twins, I'm not doing triplets,'" Dannette said of her husband. "She's like, 'No, there's three babies in here, there are triplets.'"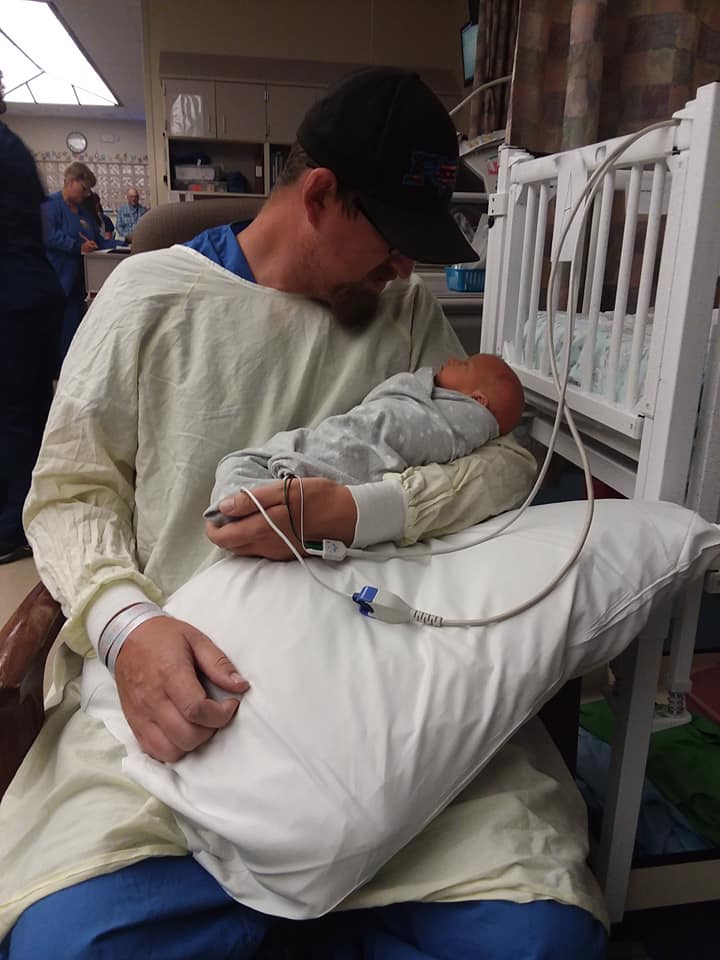 The babies — two girls and a boy named Gypsy, Nikki and Blaze — were born within four minutes of each other, and each weighing around 4 pounds.
"You don't ever see triplets being conceived naturally, let alone going 34 weeks without knowing," she said. "I go to the doctor's thinking I'll have surgery for kidney stones and end up going into labour with a C-section that night. It's crazy."
"I never felt movement, I never got morning sickness, nothing!"
Congratulations to Dannette and Austin on their surprise babies!
Source: Facebook/Dannette Giltz