Amazing Photo of Woman in Labour Reveals Incredible Bone Movement in Her Lower Back
CONTENT WARNING: This article contains graphic images
An astonishing photo of a woman in labour has gone viral, revealing the way that the body's bone structure can shift during birth to make way for the baby.
The incredible image, shared by an American pregnancy care centre on Facebook, shows a woman bent over a hospital bed, with a clear bulge in the middle of her lower back.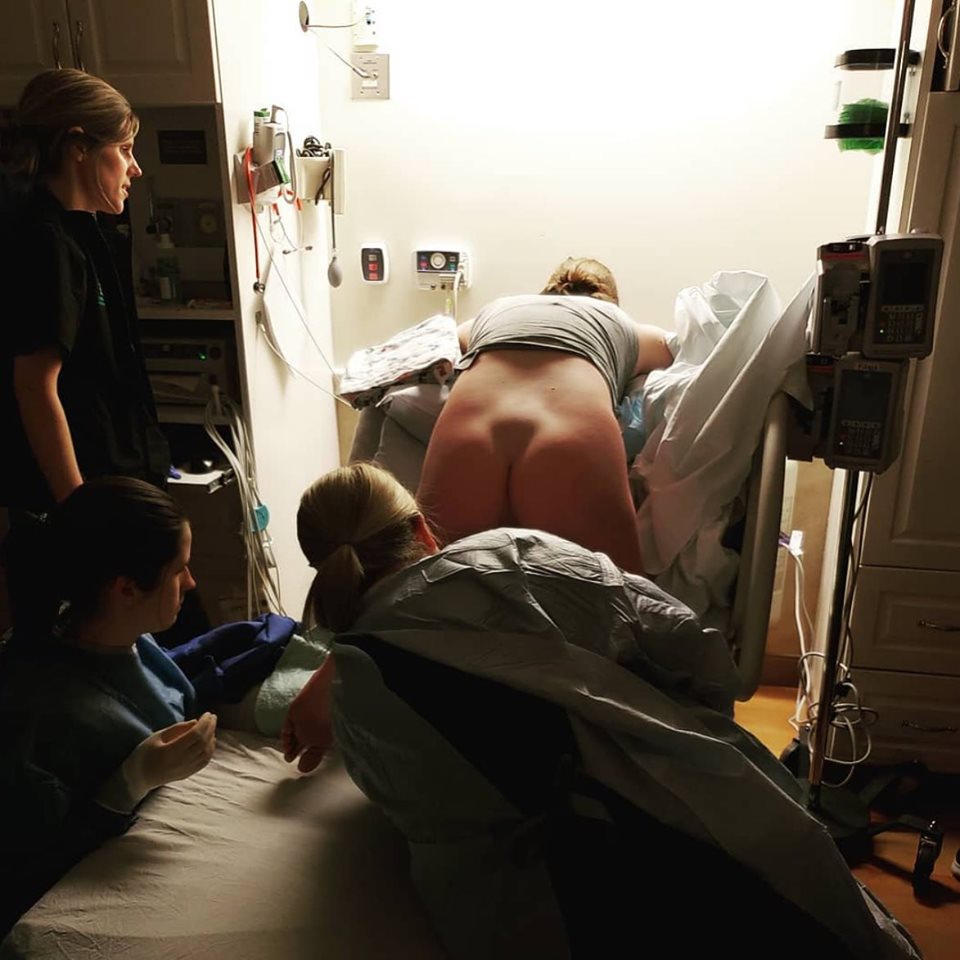 The caption reads:
Can you see that bulge on her lower back? That is the Rhombus of Michaelis.
During the second stage of labour, a combination of bones including your sacrum actually move backwards and in doing so, increases the diameter of your pelvis. This is what is known as opening of the back.
This is completely normal and is in fact an integral part of a physiological birth as it allows your baby the maximum amount of space to turn as they navigate their way out into the world.
In order to facilitate the opening of your back, you should use active birth positions where you are upright and leaning forwards. So cool right!
And while your pelvis is expanding, your baby's head is moulding – changing shape to fit through those pelvic bones! Your body was made to do this! And your body and your baby work together!
Birth is not something to be feared…it is something to be understood!
The post has garnered more than 40,000 likes and 50,000 shares, with many women taking the opportunity to share their own birth experiences
"I gave birth in my room all alone and this is exactly the position my body went in to deliver. Amazing. Our bodies are so powerful," one woman commented.
"My husband told me about this! I give birth on my knees and he said the base of my back pushed out. Fascinating to see a photo of it thank you," wrote another. "And ouch! No wonder I found labour worse on my back! I soon flipped over."
"Wow! This is the position I was in when my body started to push with my first baby until the midwife told me to turn around so she could see. Wish I knew then what I know now. I'd have had a few choice words for her," added a third.
Isn't the human body just amazing?
Source: Facebook/Tangi Birth Services