Image Credit: Daily Mail
A mother-of-two decided to post a picture of her stretch marks on Instagram to inspire others but two minutes later, she was told that she had breached the sites decency guidelines and her account was shut down.
Hannah Moore uploaded the pictures to boost her confidence and told her followers: 'Nobody should be judged by their size because everyone is beautiful'.
Instagram's guidelines state: 'We know that there are times when people might want to share nude images that are artistic or creative in nature, but for a variety of reasons, we don't allow nudity on Instagram. Photos of post-mastectomy scarring and women actively breastfeeding are allowed.'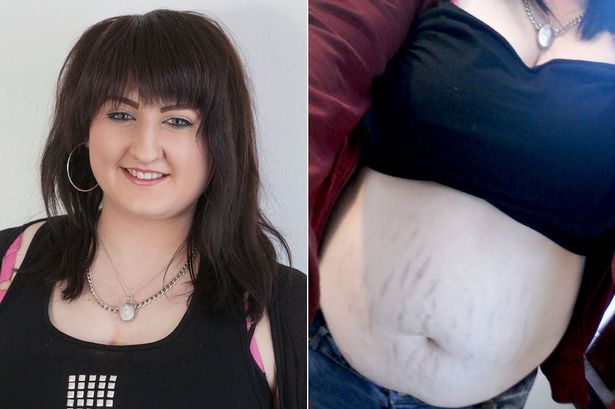 Image Credit: mirror
Hannah believes that the photos she posted do not breach these guidelines and she has now lost any confidence she had in herself.
She said: 'It made me think that my body is clearly fat, ugly and disgusting and it made people feel sick. I wrote that no one should ever get judged or brought down by their size because it shouldn't matter. Now that nice weather is here I still feel that I need to cover myself up. I can't go out without covering my arms or legs, I just feel like people are looking at me and are disgusted.'
Instagram has since admitted that the incident was a 'techincal mistake' and has re-opened Hannah's account.