While it may seem like a lovely idea to spend the morning baking with your little ones, it can soon turn into a kitchen nightmare! Think temper tantrums, burnt fingers and mega high stress levels.. it doesn't sound like such an easy walk in the park now, does it! Despite the potential for kiddie kitchen dramas, there's a lot to be said for teaching kids how to cook and we know some sneaky little tips that will help make your kitchen adventures a success.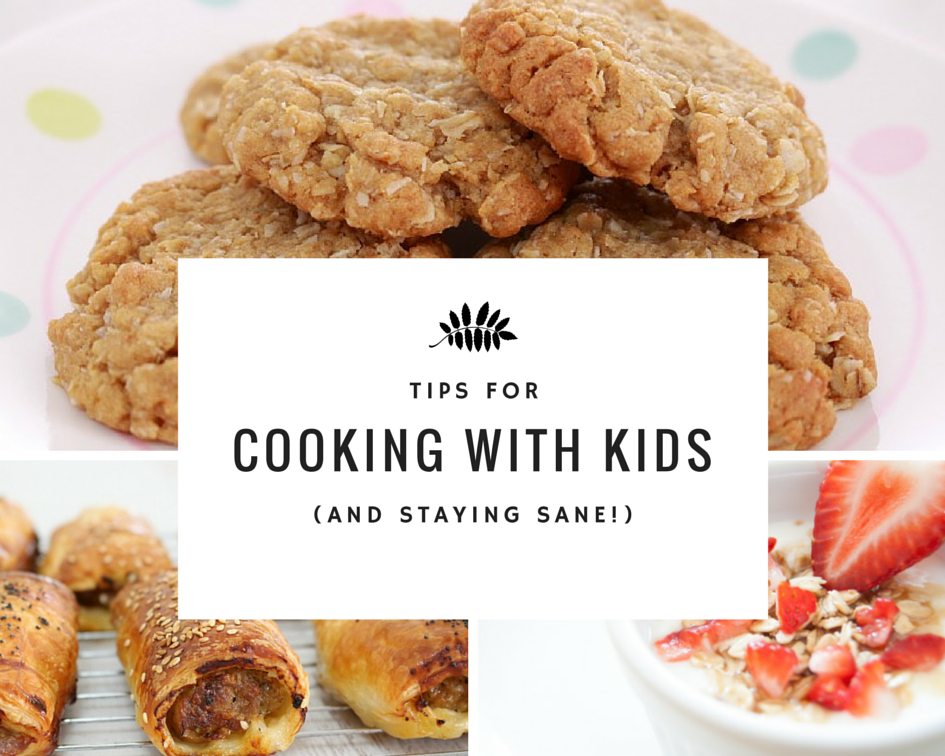 Why it's important to teach your kids how to cook:
Cooking improves maths skills – it involves measuring, estimating, time management, weighing and more. Getting your kids busy in the kitchen will help to consolidate the skills they are learning at school, but in a real-life and meaningful situation.
Kitchen safety is so important – keeping your little ones out of the kitchen will do nothing to improve their understanding of being safe while cooking. Teaching them why you can't touch a hot oven or frying pan while cooking a meal together is going to make a lot more sense to your little ones.
Hygiene – kids need to learn that hygiene is important when preparing, cooking and eating food. Be a good role model and always wash your hands before cooking, use a different cutting board for meat and vegetables, and try not to lick the spoon (we know that's a hard one!).
Cooking improves reading skills – recipes are a type of instructional text and it's just as important for kids to learn how to follow a recipe as it is for them to read a book.
Tips for successfully cooking with kids:
Start off simple – don't venture into cooking with your little ones with a super hard recipe. Try something very simple, like a no-bake slice.
Choose a recipe together – let's face it, kids are probably not going to be interested in cooking a gourmet, lavish dinner. Flick through some cookbooks and choose a recipe that you would both like to make.
Choose a recipe with tasks your child can easily help with – stirring, pouring, kneading and mixing are all great jobs that kids can do in the kitchen. For beginners, steer away from trickier jobs like beating and grating.
Be ready with fill in activities – we all know that kids gets bored very quickly! Make sure you have something fun for them to do while they are waiting in between steps or while your food is cooking. Drawing a picture of the recipe or designing a menu are great options.
Make it fun – cooking with kids is the perfect chance to sneak in a little maths lesson here and there, but don't get bogged down in explaining the technical side of everything. It. Will. Bore. Them. Sure, feel free to talk about the importance of measuring things and go into more detail if your child asks, but don't let it take the focus away from the actual cooking. Remember that kids learn by doing and you'll be amazed at how much information they'll soak up just by cooking with you.
Are you keen to get your kids in the kitchen more? Do you have any fool-proof tips for cooking with kids?