I watch our 13 month old baby boy squeal with excitement as he cruises along the couch towards his brother.  He is gaining confidence, and his eyes widen and light up with delight as he sits down and starts playing with his two and a half year old big brother.  He is on the cusp of walking, becoming an independent toddler and after a rocky start to life, this milestone fills me with joy and pride.  It also reinforces what I already know, I don't want this to be the last time I experience these 'firsts' – I want to have another baby.
People assume our family is complete and that neither my husband or I have any desire to have more children, and I can see their point of view.  After nine IVF cycles, the premature birth and passing of our twin daughter and son at 21 weeks and two further high risk pregnancies resulting in our boys arriving at 30 and 32 weeks respectively – why would we want to put ourselves through it all again?
To put it simply, our family doesn't feel complete.  The rational part of me knows it never will be, how can it be? Two of our children are not here with us,  we can't play with them, read them stories and tell them how much we love them before tucking them into bed each night.  They are not running around, causing chaos like a couple of now three year olds would and should be doing.
I know another baby will not fill the aching void my husband and I live with every single day.  I know we will continue to wake up and remember we can't cuddle, kiss or tell two of our children that we love them. I know they can never be 'replaced' and nor am I trying to or  do I want them to be.
I'm just not ready to let go of the baby stage. I listen to friends celebrate that their baby days are over, and a small part of me wants to be convinced that I felt the same way, that this nagging thought sitting at the back of my brain for the past six months doesn't really exist and would go away.  It's still there and if anything it's gained strength and momentum, reminding me of it's presence more and more every day.
Admitting I have these feelings, this desire is embarrassing.  I was scared to even tell my husband, let alone family and friends.  After the birth of our baby boy, people commented we must feel "relieved to be done", assuming now we have two children in our arms and after all we had been through that we were 'done'.
Even now when these conversations come up, I just smile and nod, how can I tell them this is the complete opposite of how we feel.   I know in their eyes the possibility of even entertaining the idea of having a third child here with us, seems irresponsible, selfish even after all we have been through.
How can I explain (and maybe more importantly, why should I have to?) to people that I want to have a third child here with us, I want to again hold a precious newborn and experience all of their first milestones for one last time. I want to again feel the rush of overwhelming love the first time I meet our baby, smile at their milk drunk expressions and hold them against my chest in the stillness of the night as they drift back to sleep.
I know people may think we are selfish and that we should be grateful for the two healthy boys that we have – and we are.  It's not an easy decision for us deciding to embark on another pregnancy. I know what I will be putting my body through again, I know the physical and emotional effects an IVF cycle has not only myself, but my husband and in turn our boys.  Then, if we do fall pregnant I know the anxiety I will experience during what will be my fourth high risk pregnancy and I know there is the high probability our baby will again be born prematurely.
But still I want to do it.  I know what we are in for. I know the anxiety and stress it will bring, but I also know as a family we can get through it.  My heart yearns for another child to love and to hold.  I want to again feel the mixture of excitement and fear when we see that first positive pregnancy test.  I want  to watch my body change as the months roll by, feel those precious first kicks that serve as a reassurance our baby is really there and is ok.  I want our baby boy to become a big brother,  I want our boys to have another sibling to grow up and play with and to love.  I know there will always be a part of me that isn't whole and never will be.  I also know having another child in my arms to love unconditionally, while watching and encouraging them to reach those first milestones for one last time will also complete a chapter of our lives and a place in my heart.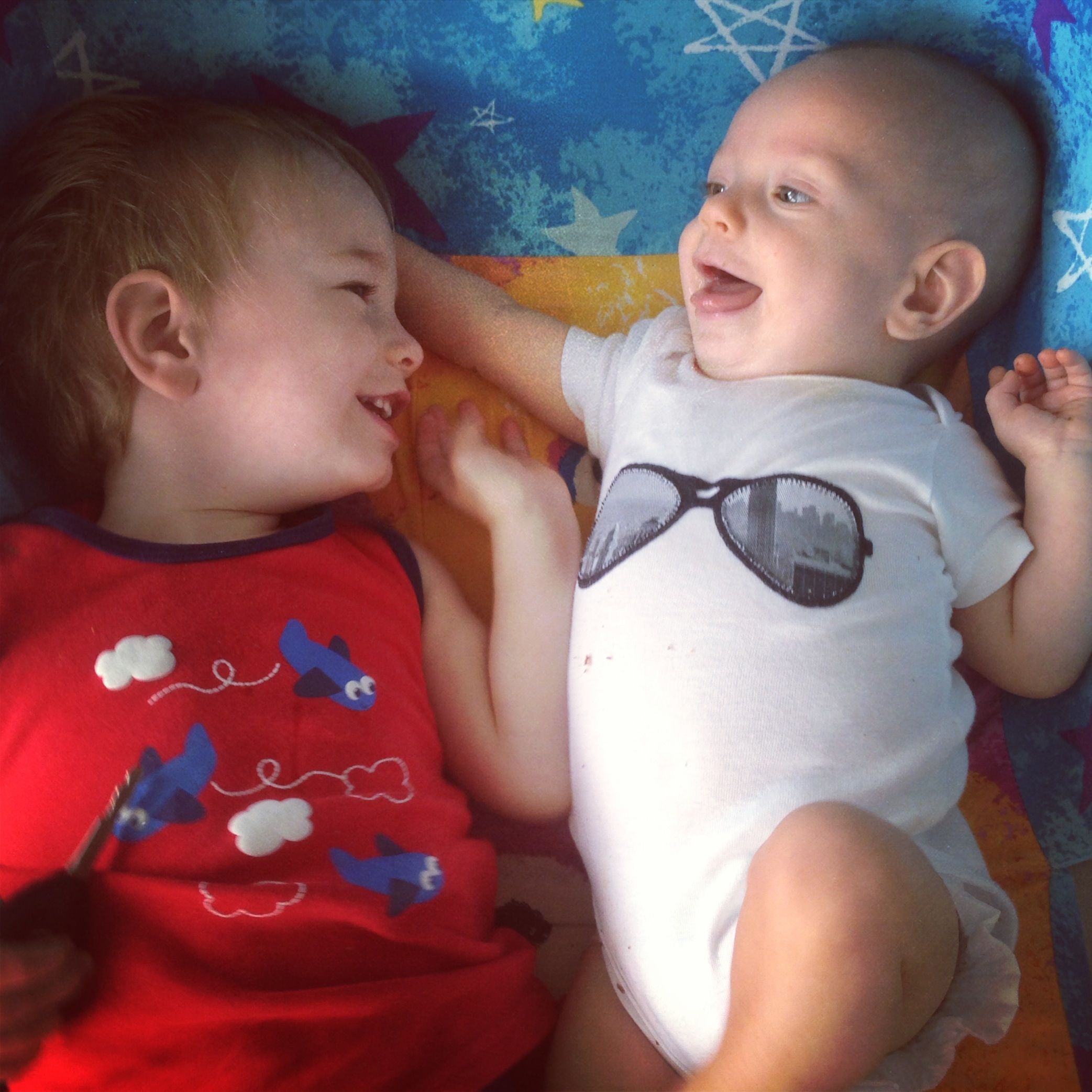 When did you know your family was complete?