With Mother's Day fast approaching it's time to think about what you'll be making for breakfast on the special day. Whether you're planning to surprise your Mum with breakfast in bed, or perhaps throwing a Mother's Day brunch extravaganza, we have all your sweet, savoury and totally delicious needs covered with our 10 Mother's Day breakfast ideas.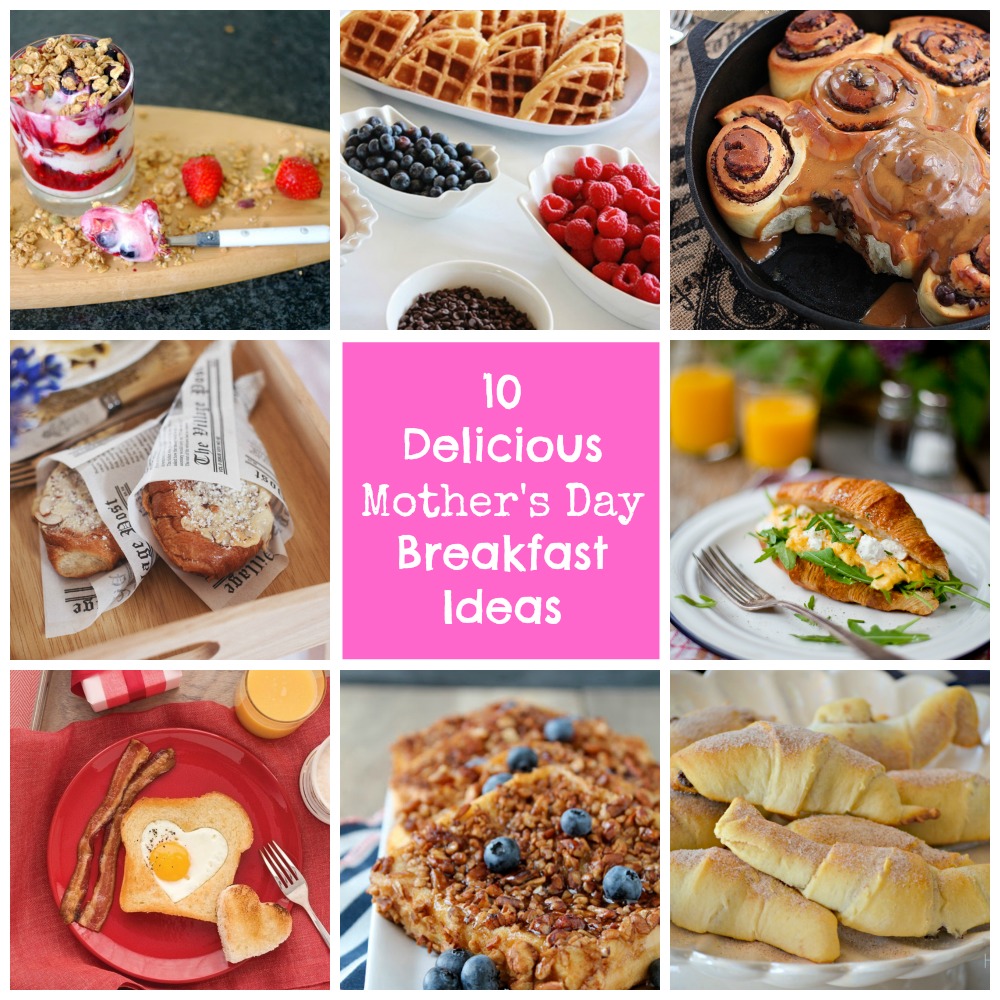 1. Berry Greek Yoghurt Parfaits
For a Mother's Day breakfast that looks super fancy, but is actually incredibly simple, you can't beat these Berry Greek Yoghurt Parfaits. Save time by using a store-bought granola… we promise your Mum won't notice the difference!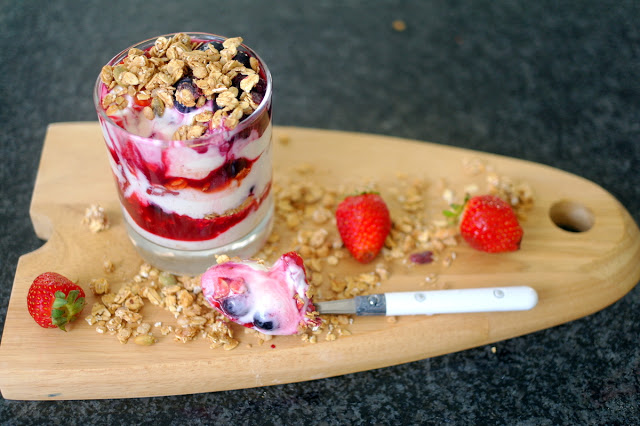 2. Bagels and Bacon
If you've got little ones helping out with the breakfast preparation, then these Bagels and Bacon are perfect! You can cook the bacon and cut the strawberries, while the little ones decorate the plate. Too cute!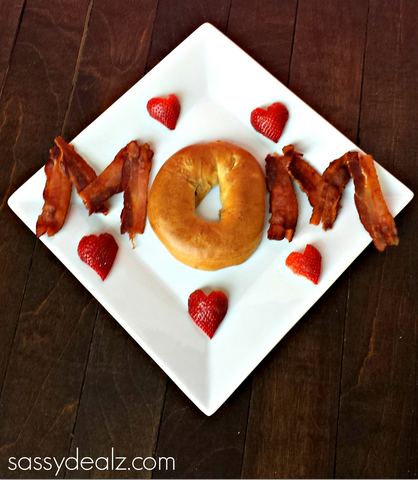 Image: Crafty Morning
3. Love Heart Eggs
These Love Heart Eggs are sure to win your Mum over on the 'totally sweet' factor. Simply seperate the yolks from the egg whites, cook the yolks in a heart shaped cookie cutter and then add the egg whites to a round egg ring.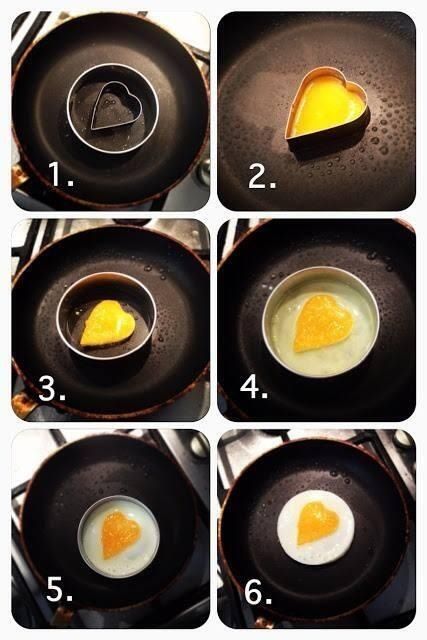 4. Nutella Croissants
If your Mum loves Nutella then she's going to adore these delicious croissants. What a decadent way to start the day!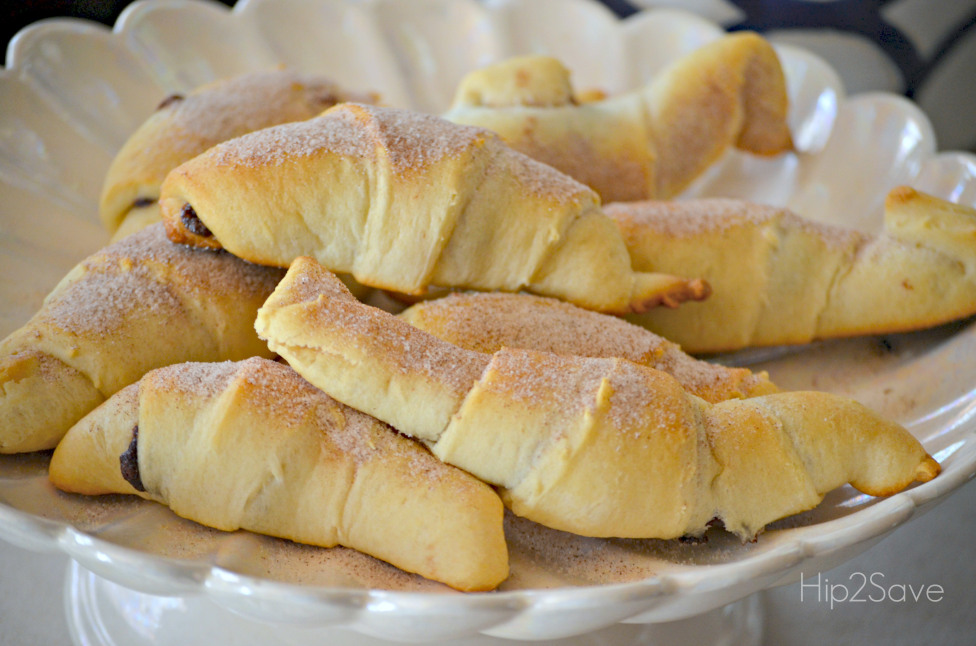 5. Waffle Bar
If you're catering for a large number of people, then a Waffle Bar is a fabulous idea! Each person can tailor-make their own waffles… meaning that there's more time to sit and chat.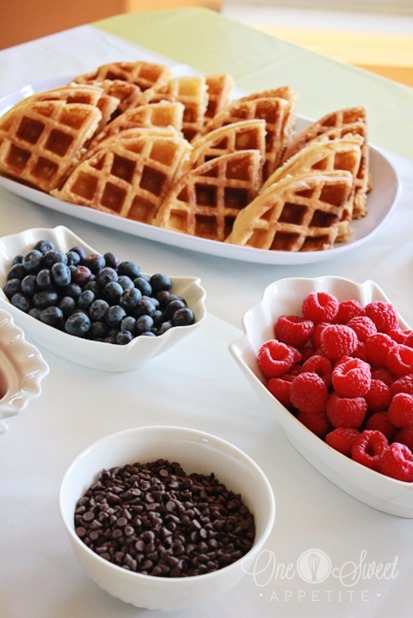 6. Sweet Little Eggs and Bacon
Go the traditional eggs and bacon route… but with a cute little difference. Cut a love heart shaped hole in the middle on your bread and fry an egg in the middle. Delicious!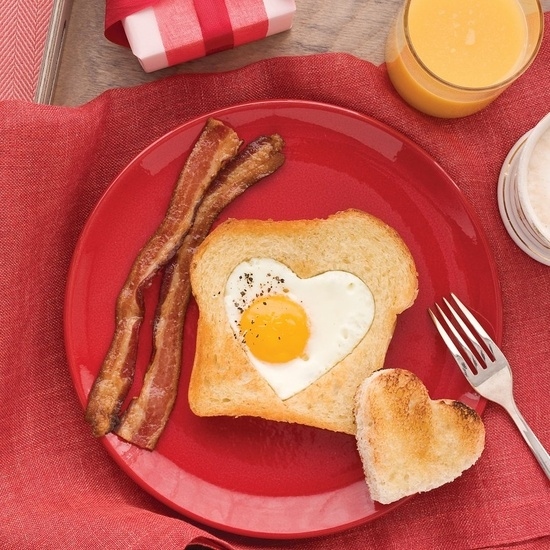 7. Scrambled Eggs With Goats Cheese and Rocket
For something a little fancy, why not make your Mum one of these delicious treats… all stuffed inside a crispy croissant! Mmm – amazing!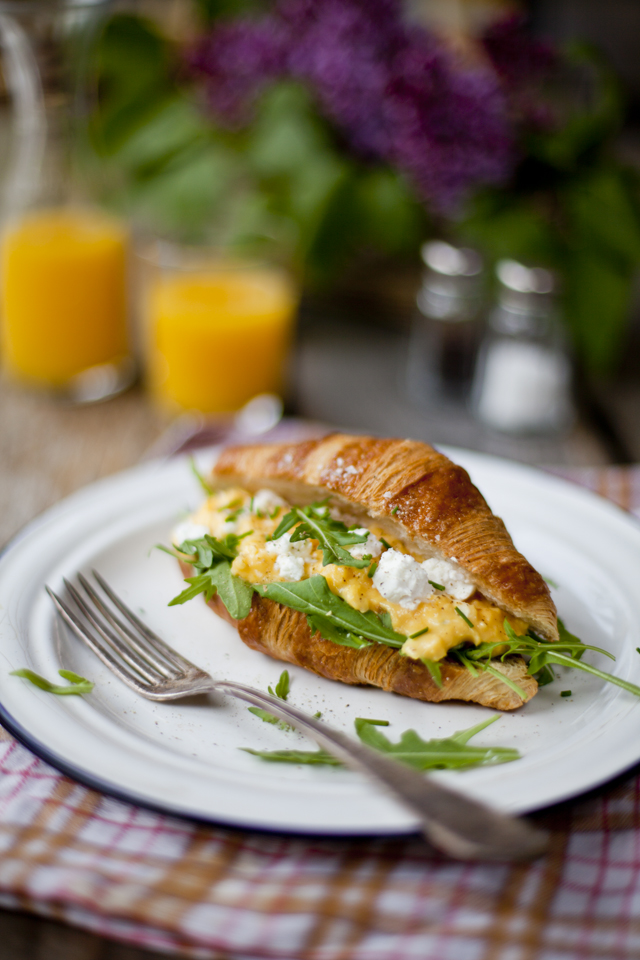 8. Almond Croissants
These little babies are the weakness of many Mums out there. Spoil your Mum with a batch of homemade Almond Croissants… you're sure to be the favourite child afterwards (I am totally in love with the presentation of this!).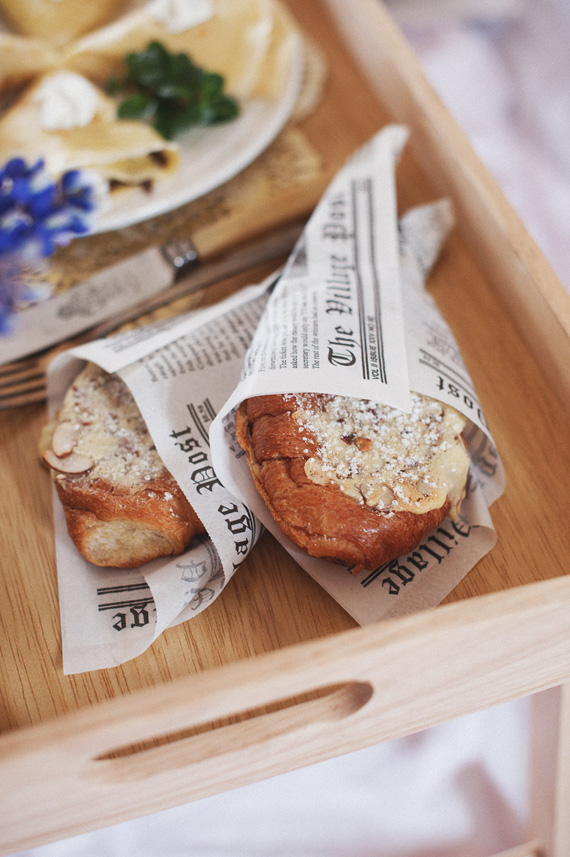 9. Pecan Crusted French Toast
French Toast is amazing, right? Well add pecans to the mix and you have one incredibly delicious breakfast.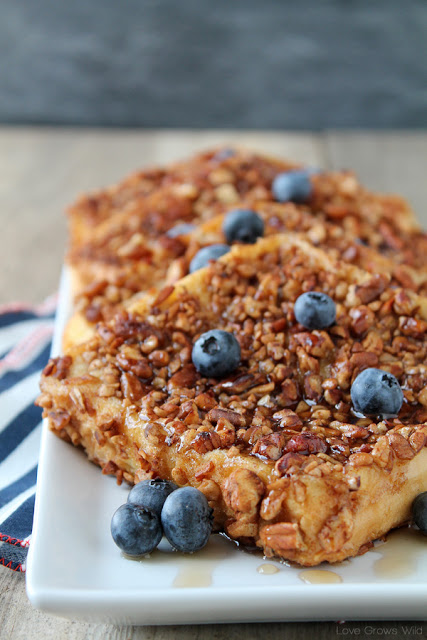 10. Chocolate Rolls with Coffee Icing
Make a batch of these in the morning and your entire house will be smelling delicious all day! Serve these rolls with your Mum's favourite morning coffee for extra bonus points.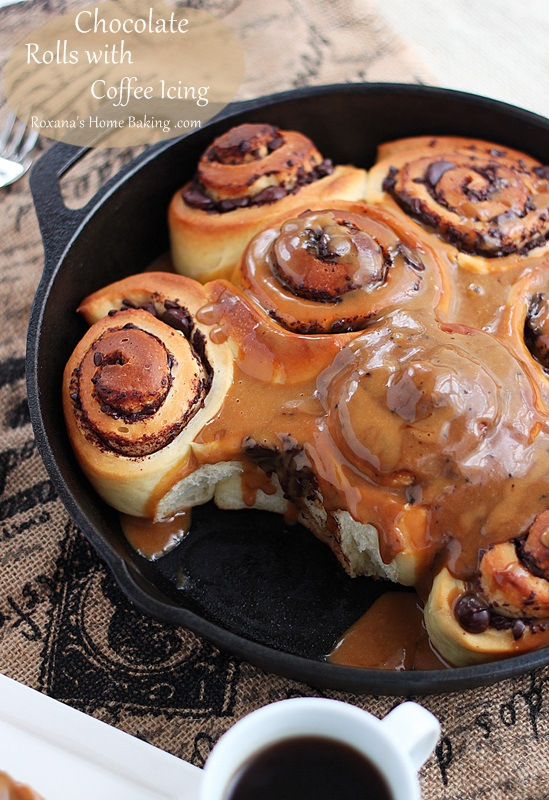 How will you be spoiling your Mum on Mother's Day?