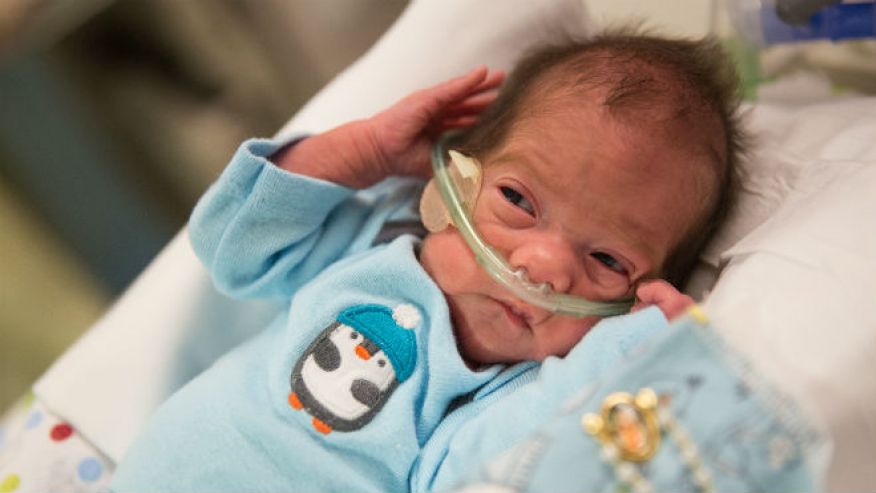 Karla Perez was 22-weeks pregnant when she collapsed in her house after suffering severe headaches. Doctors determined she had suffered a brain bleed and was pronounced brain dead.
A team of 100 doctors decided, along with Karla's family, to keep her alive for 54 days – until she was 32 weeks pregnant – to deliver her baby via cesarean section. However, with Karla's condition deteriorating, they had to deliver the baby two weeks earlier.
The Vice President of Methodist Women's Hospital, Sue Korth, said in a statement: "Our team took a giant leap of faith. We were attempting something that not many before us have been able to do."
Baby boy Angel weighed just 2 pounds 12.6 ounces at birth. Karla sadly passed away 2 days after Angel was born.
Reports say he is currently still in NICU and is surrounded him with his Mother;s belongings hoping that her scent will keep him comfortable.