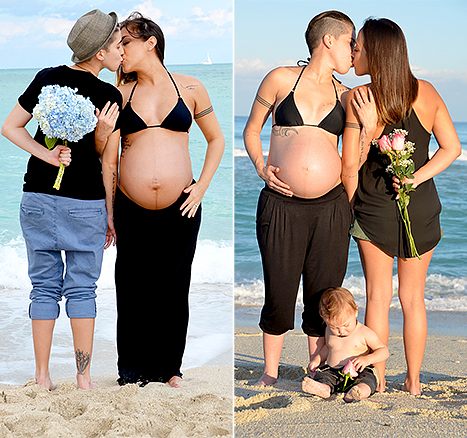 Image Credit: Us Weekly
This photo of lesbian North Carolina lesbian couple Melanie and Vanessa Iris Roy has gone viral with more than 160,000 likes and almost 20,000 shares.
The couple shared the pic on Instagram of them standing side by side, giving each other a kiss and sharing their baby bumps.
The first photo is from when they were pregnant with son Jax, and the second when they were pregnant with daughter Ero, who was born a year later.
"It's crazy to see that people were referring to my family as an inspiration," Melanie told Huffington Post. "We are still in complete shock."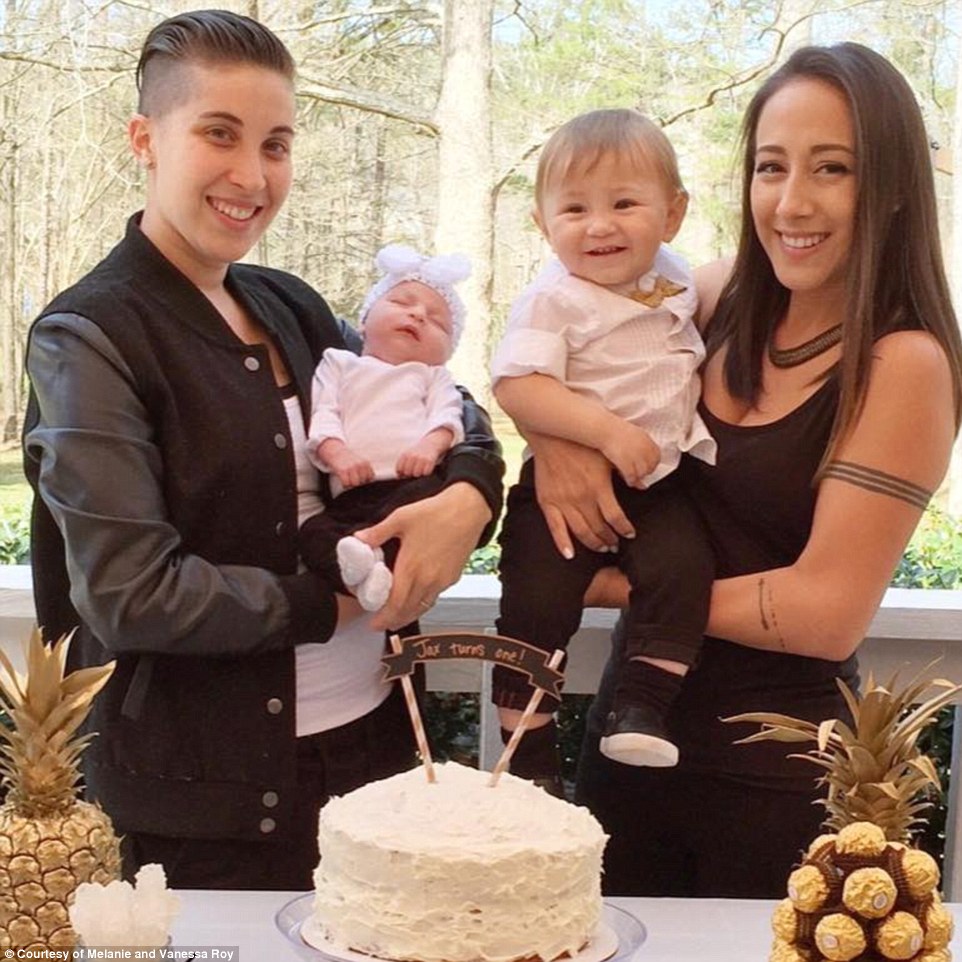 Image Credit: Daily Mail
She told the site that she hopes their photo will inspire other lesbian couples hoping to have kids.
"Vanessa and I have always said we would both like to carry," she explained. "The woman's body is incredible. The way it creates and grows another human being is amazing. We hope that our picture is that sign that some women may need to encourage them to carry a child."